So you travel a lot and need a portable, light weight laptop from which you can check your emails, browse the web or get your work done in time then the Acer C720 Chromebook may be the best product for you.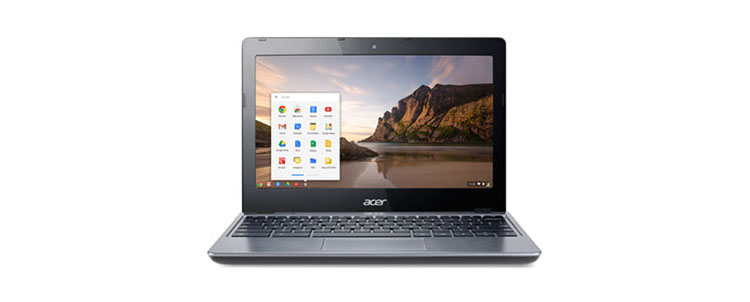 What's a Chromebook?
Well, a Chromebook is a computer that uses the Chrome OS, an operating system created by Google Company and, although quite popular, it is a pretty recent product.
To get a better grasp at to what this operating system is and can do, we will compare it to another extremely popular OS, MIcrosoft's Windows.
It all comes down to simplicity and ease of use. Although Windows OS and Mac OS have proven reliable over the years, many users have had trouble adjusting and maintaining the increase in complexity and unwanted experiments that has happened over the years (missing start button and weird menus in the new Windows 8). So here comes Chrome OS with which you will be fully set in about 30 seconds.
That can not be said about Windows, which a trained person can fully set in about an hour or more. Because of it's ease of use, everyone, of every age, from your grandparents to your children can use the Chrome OS and you will not need to troubleshoot their computer from five to five minutes.
We tested the boot speed for both systems on computer with similar specs and Chrome OS booted and was ready to use in about 10 seconds, while the Windows OS booted and was ready to use in about a minute.
As a conclusion, Windows OS and Mac OS is still the best choice for engineers, programmers but for everyone else who like to use the computer in a more "casual way", without ever being bothered by
viruses, then the Chrome OS is just what they need.
Acer C720 Chromebook Specs
The processor of this Chromebook is a Haswell dual-core Intel Celeron 2955U with a clock speed of 1.4GHz, a processor that is low in energy consumption which means a long battery time. The manufacturer claims and impressive 8.5 hours but users said the average time was 7 to 7.5 hours on normal usage and that is not bad at all.
Pairing the dual-core Intel Celeron 2955U with a 2GB RAM you get one of the fastest Chromebook out there right now. We tested the browsing experience, opened multiple tabs and the system responded quick, with no delays.
For the graphics capabilities, the Acer C720 Chromebook has a integrated Intel HD Graphics chip that is able to smoothly run games and video editing programs. And at last let's not forget the 100GB Google Drive Storage.
Acer C720 Chromebook Appearance and Usage
At first glance we can see that the case is made of plastic that simulates metal, that does not take away from it's resistance and it does help the Chromebook to weight only 2.7lbs, so no sore shoulders.
On the sides we find only a few connection ports, a SD card reader, an HDMI output, a 3.5 mm jack and 2 USB ports (one is USB3) and no Ethernet port.
The display is 11.6in and has 1366×768 screen resolution, the image quality is good, no reflections and we could see the screen clearly from a variety of angles.
As for the keyboard, although it felt a little crowded it had no impact on typing speed and quality and the touchpad responded perfectly and had implemented the multi-touch gestures.
As a conclusion for this review, the Acer C720 Chromebook is a cheap, fast, easy to use and reliable piece of technology that normal users will most likely enjoy and value.
Check the product here: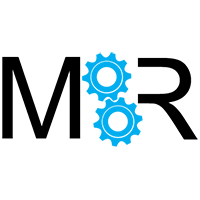 Mark is a graduate in Computer Science, having gathered valuable experience over the years working in IT as a programmer. Mark is also the main tech writer for MBReviews.com, covering not only his passion, the networking devices, but also other cool electronic gadgets that you may find useful for your every day life.