[yasr_overall_rating]
So you're on the market to build a gaming rig capable to play the latest games and after your tower is complete comes an enigma. Which monitor should you buy so you can fully experience all that power?
Gaming monitors come in various shapes and sizes, most with 144Hz or above and the ideal response time should be 1ms. One monitor that caught our eye and fits the description without being irrationally expensive is the Asus VG248QE.
Note: This type of monitors were originally created for enjoying 3D content more smoothly and fluid.
This Asus monitor promises to be one of the best gaming monitors that you can find considering its price tag so let's see if it delivers.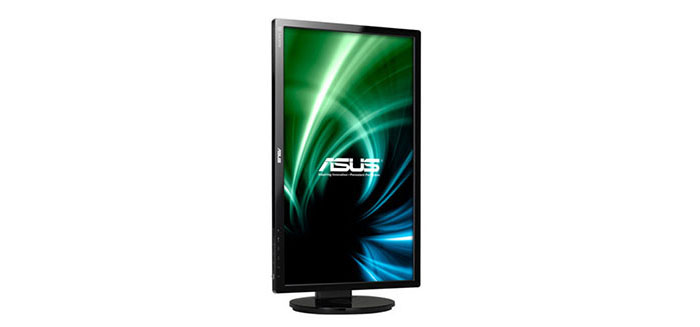 Design
The Asus VG248QE features a simple but elegant design, with a black glossy look that reminds  us of  the 27in Asus VG278HE. The bezels around the screen are reasonably thick, the screen surface has a matte texture. The matte finish has zero glare, perfect for bright rooms.
The base of the monitor has a high gloss finish that can retain fingerprints, it allows for between 45 and 90 degrees swivels and thanks to the telescoping mounting arm, you can adjust height, tilt and pivot.
Beneath the lower bezels, the buttons can be found as follows: Splendid Mode (Scenery, Standard, Theatre, Game, sRGB, Night View), GamePlus/Down, Menu, Brightness/Up, Source and Power button with a status light (doesn't distract as it's not visible from normal viewing angle).
On the back side of the monitor you can find the video inputs, HDMI, dual-link DVI-D connector and DisplayPort. One downside is the lack of USB ports or an analogue video input. Still, you can find a stereo 3.5mm mini jack, headphone output and two 2-watt speakers for a reasonably good audio experience.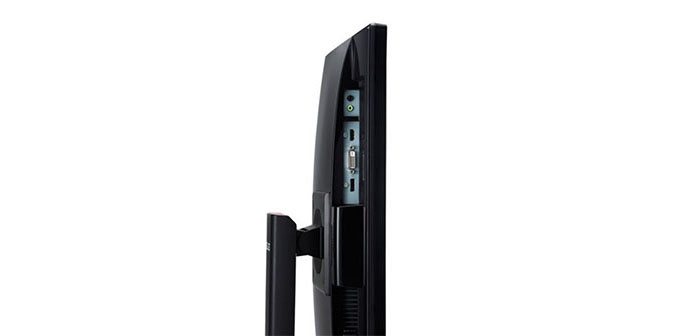 Overall the Asus VG248QE measures 22.4×19.7×9.1 in and it can be wall mounted (VESA compatible).
Design-wise, the Asus VG248QE isn't flashy or overloaded with features, it is just a simple, clean design that will manage to please most of its users.
Note: Inside the package box, you can find a DisplayPort cable, a IEC power cord, a dual-link DVI, a stereo audio, the user manual and the ASUS VG248QE driver.
Display and Image Quality
The Asus VG248QE features a 24″ TN panel LED-backlit display and a resolution of 1920×1080 with 80,000,000:1 ASUS smart contrast ratio that manages to deliver dark blacks and bright whites. Still, the Asus VG248QE has quite narrow viewing angles as we experienced some colour shifting especially when the monitor was tilted.
This monitor is one of the brightest we had the chance to test, scoring well above Asus PB278Q or HP E271i, the colour accuracy is reasonable (not near perfect) with oversaturated greens (the blue and red were accurate enough) and the light shades of grey not being dark enough (although almost every other shade of grey was displayed correctly).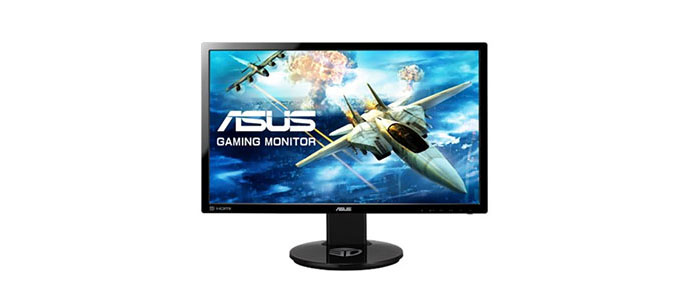 Still image quality is pretty solid, with very good black levels, bright white levels and reasonable contrast (1000:1).
Sure, the Asus VG248QE has TN panels (this is the source of all its sins) and comparing it to other IPS monitors can show a lower picture quality, but IPS monitors are a lot slower and not quite suited for gaming (more for photo editing). Sure, there are IPS monitors with high refresh rate and reasonable response time but the price is a lot higher.
As said in the introduction, the Asus VG248QE was built for 3D (compatible with NVidia 3D Vision 2 kit) and by activating the LightBoost option (only if you have a compatible graphics card) you are able to effectively double the frame rate.
Note: This monitor is G-Sync compatible that works only with NVidia.
The 144Hz refresh rate and 1ms response time truly make a difference when playing games, the scenes rendered fluidly, without any streaks and the response time (especially on shooter games) is nothing short from amazing.
Power Consumption
At 60Hz, the Asus monitor has a power consumption of 25 W. At 120Hz and 144Hz it averages at about 30W.
Conclusion
The Asus VG248QE does have its flaws but considering that it has a stellar gaming performance (HDMI, 144hz, 1ms), a good image quality, multiple adjustments, it's 3D ready and has an attractive price, makes the VG248QE a smart choice for anybody looking for a decent inexpensive gaming monitor (also, one of the best 144hz monitor on the market).
Check the product here: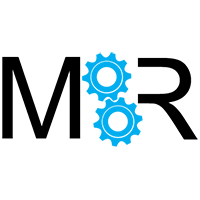 Mark is a graduate in Computer Science, having gathered valuable experience over the years working in IT as a programmer. Mark is also the main tech writer for MBReviews.com, covering not only his passion, the networking devices, but also other cool electronic gadgets that you may find useful for your every day life.