It may be a bit uncommon to see a Benq with IPS technology, since most of us tend to associate Benq with fast response time and gaming monitors.
But with the GW2765HT monitor, Benq takes advantage of higher resolution and tries to find the middle ground between gamers and photo-editors. So what can be expected from the BenQ GW2765HT? Let's find out.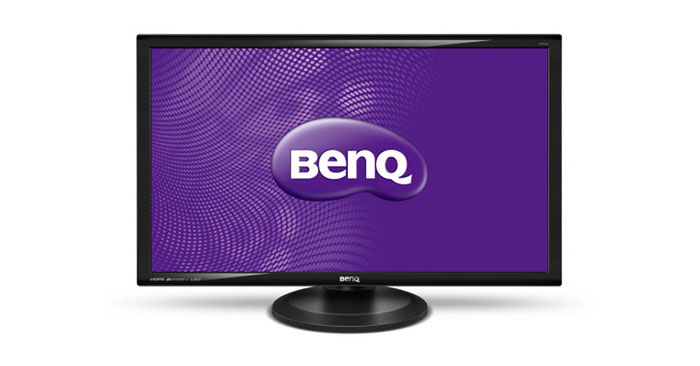 Design
The GW2765HT features a simple and somewhat plain design, not as fancy as what Dell, Acer or Samsung deliver. The screen is enclosed into black glossy bezels (that although look good, are a magnet for fingerprints), the back panel and the circular stand have a black matte finish.
The monitor is not ultra thin (measures 9.6×21.8×25.2 inches and weighs 1.5 pounds), but thanks to the bulkier base, the monitor is sturdy and stable. You can also smoothly adjust the monitor into various positions: height adjustment (maximum of 5 inches), swivel (160 degrees), pivot (90 degrees) and tilt angle adjustments (20 degrees backward and 5 degrees front tilt).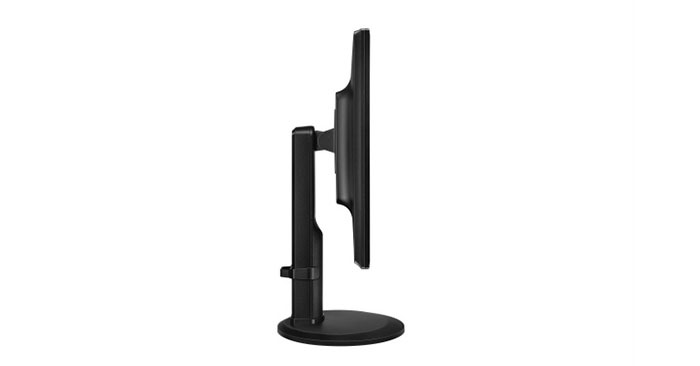 Note: The GW2765HT can be wall mounted as it is compatible with 100mm VESA.
On the back of the BenQ GW2765HT you can find the DVI, HDMI, DisplayPort, the D-Sub VGA and the audio input/output.
On the right side rest six buttons (located near the corresponding dots): 5 OSD menu buttons and the power button.
The buttons are located behind the screen so you have to feel the buttons (this can be confusing as you have to press a random button until reaching the right one – some indentation would have been a right addition!).
Still, when pressing a button, a pop-up guide will appear on the screen to let you know the purpose of every button (e.g. Exit, Input, Volume). The buttons can be easily customized according to your needs.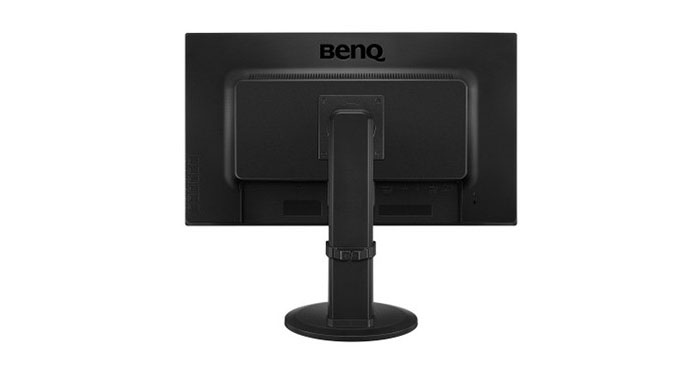 Note: Unfortunately, the BenQ GW2765HT has no USB, microphone or webcam.
Audio is provided by a couple of built-in 1W speakers that do well when playing some music or Youtube videos but not for much else.
After prolonged use, the monitor remained cool and no noise could be heard during its use.
Display and Image Quality
The 27″ BenQ GW2765HT monitor features a Quad HD IPS display with a resolution of 2560×1440 (WQHD standard resolution), 109 ppi and over 1.07 billion colours. The native contrast ratio is 1000:1 and the DCR (Dynamic Contrast Ratio) is 20 million to 1.
The display is a bit glossy, but it deals great with direct sunlight and an important aspect is that it has 178 degrees horizontal and 178 degrees vertical viewing angles.
The picture mode presets are: sRGB, ECO, User, Standard, Movie, Game, Low Blue Light and Photo.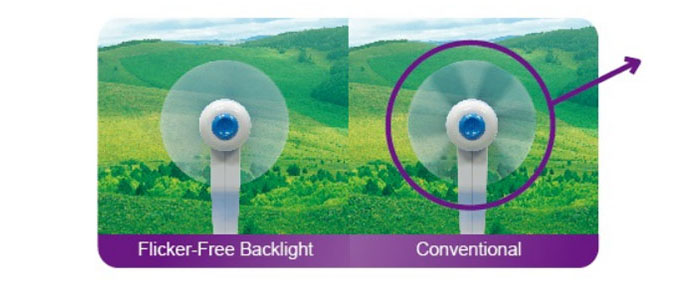 An interesting feature is the Eye-Care technology. The GW2765HT is built using a Direct Current Backlight system that aims to deliver a non-flickering experience, thus reducing eye-strain and headaches (caused by the constant attempt of the human eye to adjust to the flickering on the screen).
Overall, the BenQ GW2765HT's display is quite impressive (especially after some calibration), with great colour gamut, almost 100 percent sRGB (can reproduce almost all the colours required for any task) and 350-nit brightness (a lot more than needed).
When playing a movie, the images were crisp and detailed, with deep blacks and bright whites. As for games, thanks to the 4ms grey to grey response time, scenes rendered smoothly and detailed and colours were accurate.
Note: Unfortunately, the input lag is fairly high (more than what the competition has to offer).
Power Consumption
On default, the BenQ GW2765HT had a power consumption of 55 W and 0.5 W on standby. This is a bit high comparing to the Dell U2713HM, which rated about 42 W.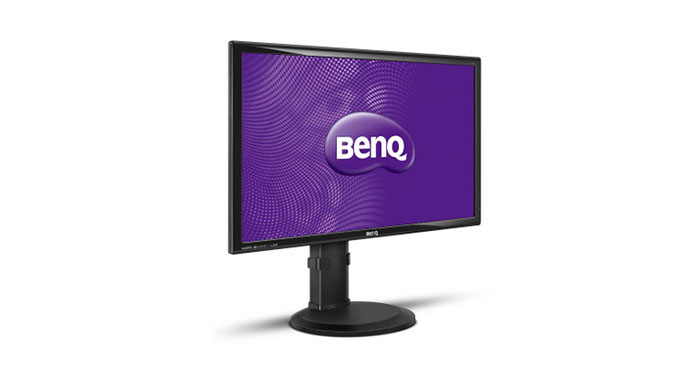 Conclusion
We see the BenQ GW2765HT as an attempt to incorporate an IPS monitor, a gaming monitor and a low price, all at the same time. But it may not have succeeded on all terms. Sure, the display is great, colours, resolution, contrast and brightness do not let us down and although the 4ms response time may look great on paper, the input lag is a bit high and this may have an impact on FPS games, but will go unnoticed for more casual gamers.
After all, the monitor has great features, but it attempts to go on all fronts, without bringing the best to the table. So would we recommend this monitor? Definitely, but carefully figure out what are your needs and what can this monitor do for you. Keeping this in mind, this monitor can be one of the best monitors you can buy.
Check for the latest price here: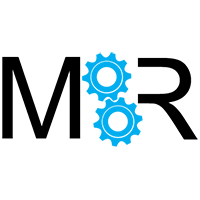 Mark is a graduate in Computer Science, having gathered valuable experience over the years working in IT as a programmer. Mark is also the main tech writer for MBReviews.com, covering not only his passion, the networking devices, but also other cool electronic gadgets that you may find useful for your every day life.