It's clear that smartphones have evolved a lot throughout the years and high performance is not kept only for flagship handsets.
What if you're a bit tight on the budget and want a capable smartphone, but without too many compromises. Know that there are plenty of options, some of them entry-level, other close to mid-range.
So here are the best smartphones that feature a good balance between design and functionality.
1. ASUS ZenFone 2 Laser (ZE500CL)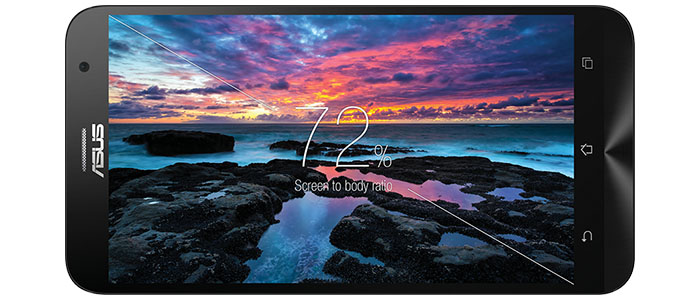 The ASUS ZenFone 2 is one of the best Android smartphones on the market right now, especially because it didn't compromise at all with its specs, being one of the few mid-range smartphones with 4GB RAM.
But the Laser (ZE500CL) is a more entry-level version of the ASUS ZenFone 2 and some specs have been lowered, but it still retains a lot of its original value.
Design and Display
The ZenFone 2 Laser has a solid case, featuring a curved back, soft round corners and a metal finish. The back curvature helps with handling the device, but the ZenFone 2 Laser is not a small device (measures 6.0×3.0×0.4 inches and weighs 6 oz), so using it one-handed is reserved for people with big hands.
The Power button is placed the same as the original ZenFone 2, on the top edge of the device, which we found to be an inconvenience, but fortunately you can wake the device with a double-tap on the screen.
The ZenFone 2 Laser has a more toned down 5.5in IPS LED-Backlit display, with a pixel density of 294 ppi, a resolution of 1280x720p and an improved Gorilla Glass 3 protection.
Colours are accurate and sharp, the ZenFone 2 Laser reaching almost full sRGB gamut.
It's not the perfect device, but it is one of the best designed handsets with a premium look at a really low price.
Performance and Software
In terms of performance, ASUS is equipped with a dual-core 1.6GHz Intel Atom Z2560 CPU, which is backed by 2GB RAM, a PowerVR SGX544MP2 GPU, 16GB internal memory and up to 64GB possible addition thanks to the microSD card slot.
The Intel Atom Z2560 can handle most applications and games with ease, although, with more intensive games you will notice sporadic stutters or freezes. But this is normal considering it performs as a mid-range phone (while coming with an entry-level price tag).
One difference that we noticed is the lack of NFC, while the original ZenFone 2 had it as a feature. But, you do get full 4G LTE support and dual-SIM.
Software-wise, the ZenFone 2 Laser comes with Android 5.0 Lollipop and the custom TouchWiz interface. The experience is basically the same as with the original ZenFone 2, the interface is smooth and customizable, there are a lot of apps, like the File Manager, Power Saver or Do It Later.
So, yes, there's still a large amount of bloatware from ASUS and most apps can't be uninstalled. But there's one thing we like about ASUS, it keeps it's devices updated, so expect Android 6.0 Marshmallow to roll out for the ZenFone 2 Laser at the beginning of the next year.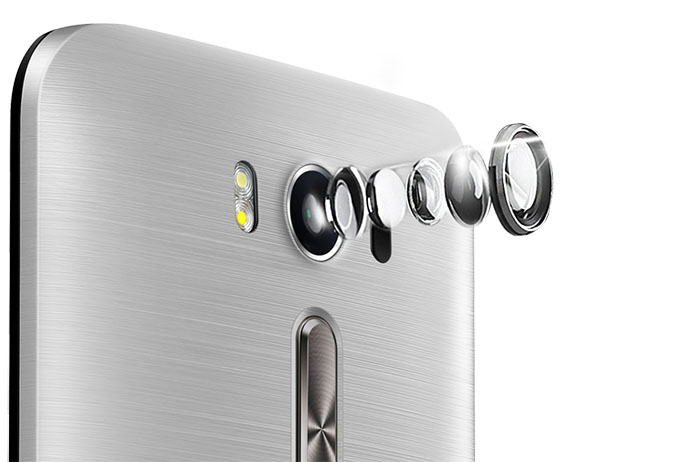 Camera and Battery Life
You may wonder why is the phone called ZenFone 2 Laser. Well, it's because ASUS added a laser auto-focus technology to its 8-megapixel rear camera.
So, while the original camera was great and could shoot awesome photos, it is now improved with the new technology (although the megapixel count went down a bit). This means that the camera should have a good focus and it can shoot sharper images.
Indoors and in low-lit scenarios, the photos still remain a bit noisy, but overall, images looked really well. The ASUS Zenfone 2 Laser's camera could be considered one of the best you will encounter considering its price tag.
The battery is a bit smaller that what you can find on the original ZenFone 2, but this time it's removable. So, the 2500 mAh battery will get you through a day on medium use and let's not forget the fast charging from 0 to 100% in just an hour and a half.
2. LENOVO K3 Note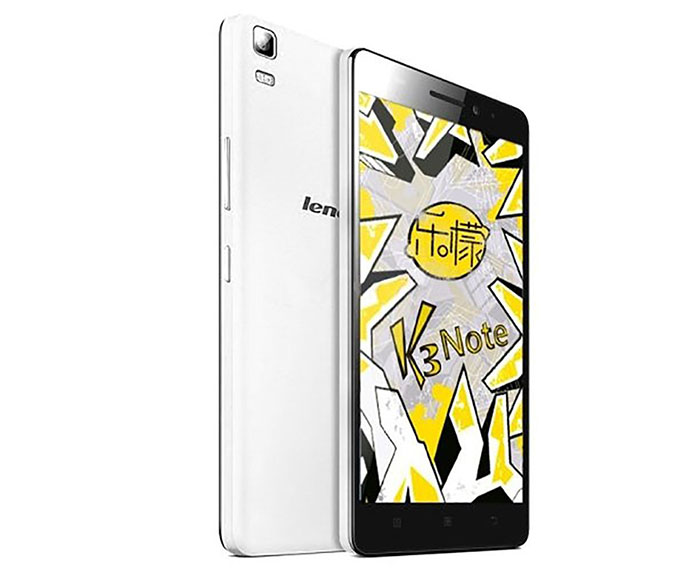 For a couple of years the Chinese smartphone manufacturers have gained a lot more trust from the public and especially from Europe and US. Names like OnePlus or Huawei have gotten a lot more popular, their flagship smartphones featuring high-end hardware at a lower price than competition.
This year, another Chinese company has released a handset at the entry-level point that features good mid-range specs at a cheap price tag. And this phone is called LENOVO K3 Note.
Design and Display
The K3 Note has a rectangular shape, with soft edges and a soft matte finish on the back panel. It is lightweight (weighs 5.29 ounces), but it isn't a small phone, measuring 6.01×3.00×0.31 inches. Considering its angular design, one may argue that it isn't easy to handle.
A little more curvature in it's design would have certainly helped, but being lightweight and the curved edges and corners certainly help in having a reasonably comfortable grip. Although one-handed use is out of the question unless you have really huge fingers.
Overall, the design approach is the usual when dealing with entry-level handsets and a minor complaint would be that the capacitive keys do not illuminate.
LENOVO has equipped the K3 Note with an impressive 5.5in IPS LED display, with 16 million colours, a resolution of 1920×1080 pixels and a pixel density of 401 ppi. The viewing angles are ample enough and unfortunately, there is no Gorilla Glass protection, so it's more prone to scratches.
The display features a 5-point touch sensor (meaning it can recognize all the finger on one hand at once) and overall is a solid performer. The colours are accurate and sharp enough, but there is one problem. It doesn't fare well under direct sunlight, although it has a bright enough display.
This is possible because of the exterior coating which makes the display really reflective.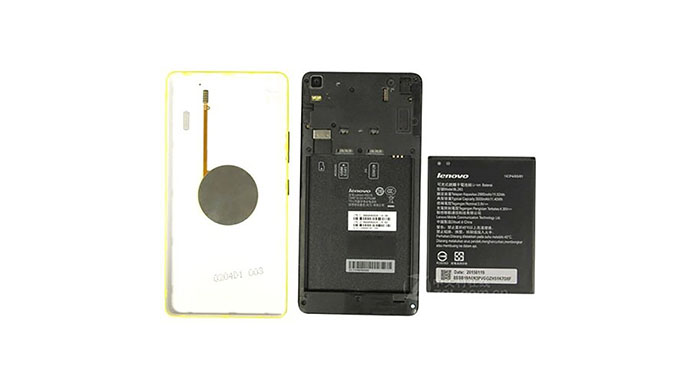 Performance and Software
Underneath the case, the K3 Note features a 1.7GHz octa-core Mediatek MT6752 chipset (Cortex-A53 CPU), backed by a Mali T760MP2 GPU, 2GB of RAM, 16GB internal storage and up to 32GB possible addition with the microSD card slot.
Using the phone with the usual stuff, like music videos, social media apps, opening multiple apps and some light gaming didn't prove to be a challenge for the K3 Note.
But, trying to play resource-heavy games or intensive apps, like Photoshop will render the phone useless. Games like Asphalt 8 could be played for about ten minutes before stutters and freezes take control of the display. Also, there is a bit of overheating when running heavy games or apps.
We think that this may be because of the poor software optimization and/or because the GPU just couldn't handle the Full HD resolution.
Software-wise, the K3 Note comes with Android 5.0 Lollipop and with the custom Vibe UI 2.0 on top. The new UI doesn't have an app drawer, all icons for installed apps are on the home page (a common occurrence on the Chinese market).
There is a certain amount of bloatware, but fear not, almost all pre-installed apps can be uninstalled. Will it get Android Marshmallow? Yes, but unfortunately it is scheduled to roll out around September 2016, so almost a full year wait.
Camera and Battery Life
The K3 Note has a 13-megapixel rear camera, with autofocus, f/2.0 lens and dual-LED flash and a 5-megapixel front-facing camera.
In good lighting the K3 Note shoots some decent photos, with accurate, vibrant colours. But indoors and in low-light conditions it didn't fare too well, although one might expect so considering the camera's specs.
In reality, the image stabilisation isn't really effective, if you don't hold your phone still, you will get blurry images, autofocus takes some time to focus and the dual-LED flash also underperforms.
LENOVO K3 Note features a 3000 mAh battery. When watching a video on loop, the battery delivered 7 hours and a half and overall, the phone will last from morning to evening if on moderate use.
3. ALCATEL OneTouch Idol 3 4.7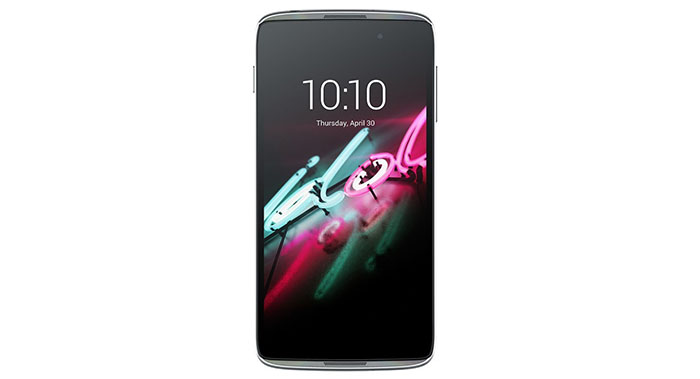 The original ALCATEL OneTouch Idol 3 is an awesome smartphone, with specs way above its price tag and this is why we considered it a top choice for the other best smartphones article.
Now, we have yet another option, a bit cheaper and with lower specs, but at the same time still a good deal for its price tag.
Design and Display
The ALCATEL OneTouch Idol 3 4.7 features the same premium looking plastic case, with soft curved corners, metal-like edges and a light brushed finish. The new handset is smaller and lighter, measuring 5.30×2.59×0.30 inches and weighing 3.88 ounces. So it is extremely easy to use with one hand and comfortable to hold.
A great feature still retained in this version is the high quality of the stereo speakers capable of delivering a great audio experience and let's not forget the dual microphone that keeps the call quality the same no matter how you hold your phone.
The display is a level underneath the original Idol 3, now being a 4.7in IPS LCD, with a resolution of 1280×720 pixels, lower pixel density (312 ppi) and excellent viewing angles.
Although it's of a lower resolution, the display is still really bright (enough to be seen perfectly under direct sunlight), with sharp and natural colours, a reliable anti-reflective coating, so overall, it's a really great HD display.
Performance and Software
The Alcatel OneTouch Idol 3 4.7 features a 1.2GHz quad-core Qualcomm MSM8916 Snapdragon 410 chipset (Cortex-A53), backed by a Adreno 306 GPU, 1.5GB of RAM and 8/16GB internal memory. You can also add up to 128GB through the microSD card slot.
Light apps and normal games will run without any problem, but the difference between the original Idol 3 and the 4.7 version becomes clear when trying resource-heavy games or extensive multi-tasking.
It's not like it can't run these games, we tried running Need For Speed: Most Wanted and it was playable, but it's not such a smooth experience as one might expect. So, for light to medium use, the Idol 3 4.7 will do just fine. For better specs you can try the original, but more expensive Idol 3.
The Idol 3 4.7 comes with an almost stock Android Lollipop 5.0.2, with its main feature being the reversible interface. This means that not matter how you hold your phone, the interface switches, so there isn't a top or a bottom in the classic sense.
Overall, the simplified hardware handles the OS really well, the experience being reasonably smooth. The 5.5 version of OneTouch Idol 3 will have Android Marshmallow available really soon, but so far, no word about the 4.7 variant.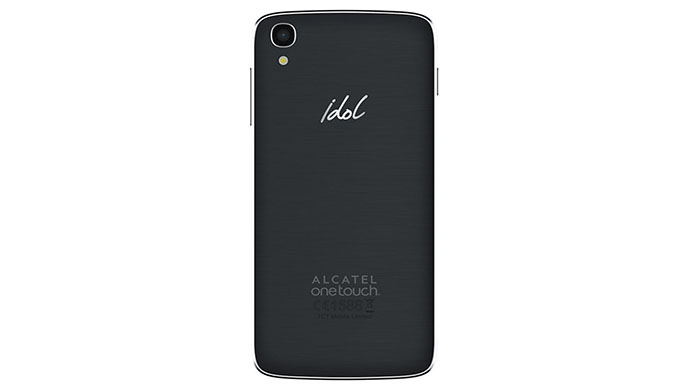 Camera and Battery Life
The OneTouch 4.7 has the same 13-megapixel rear camera with Sony IMX214 sensor rear camera and a 5-megapixel front camera, which is a step down from the 8-megapixel front-facing camera from the original Idol 3.
The rear-camera can shoot surprisingly good photos (thanks to the electronic stabilisation), with a high amount of detail and great colour accuracy, especially in daylight. Indoors and in low-lit areas, the photos were somewhat noisy and a bit overexposed.
The Idol 3 4.7 features a 2000mAh battery, which is bellow the 2910 mAh from the original version. But it delivers the same full day before needing recharging experience thanks to the smaller and of a lower resolution display.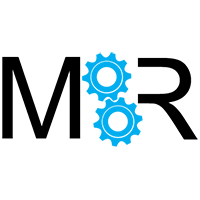 Mark is a graduate in Computer Science, having gathered valuable experience over the years working in IT as a programmer. Mark is also the main tech writer for MBReviews.com, covering not only his passion, the networking devices, but also other cool electronic gadgets that you may find useful for your every day life.