4. Motorola Moto G (3rd generation)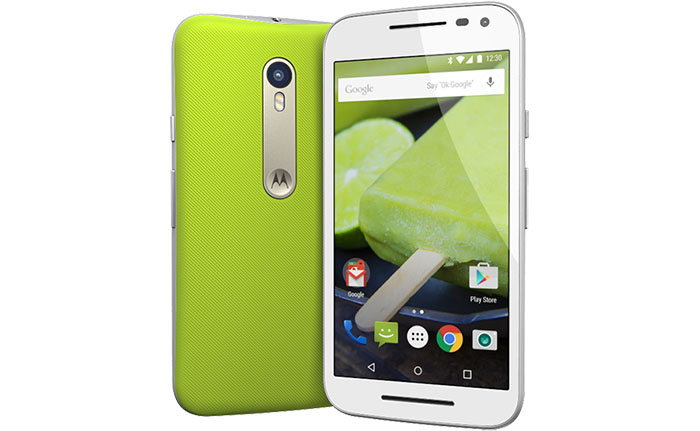 The new Motorola Moto G (16GB) is easily one of the best budget phone on the market, featuring both a good looking, solid case and reliable internal hardware. Even more than that, the handset is also waterproof.
The 8GB Motorola Moto G keeps all of its specs and features intact, except for the fact that it comes with a smaller storage memory and only 1GB of RAM. The 2GB version can cost a bit more, so if you want more RAM, you can check out the original version of the Motorola Moto G (3rd generation).
Design and Display
The 3rd generation of Moto G features a clean design, with curved corners and a faux metal frame that harmoniously fits with the subtle textured back. Sure, it doesn't stand out so much in terms of looks but it does feel more expensive than it actually is.
Overall, it's one of the most comfortable to hold handsets we had the pleasure to test, measuring 5.59×2.85×0.46 inches and weighing 5.47 ounces. As said before, the Moto G is waterproof (IPX7) and can be submerged underwater down to 3 feet for about 30 minutes.
The display is a 5-inch IPS LCD, with 16 million colours, 1280×720 pixels and a pixel density of 294 ppi. The display is protected by Corning Gorilla Glass 3 and does support multi-touch.
The HD display is a nice one, but it lacks the wow factor. It does have decent viewing angles, can reach a maximum of 449 nits, the contrast is reasonable and there is no noticeable pixelation.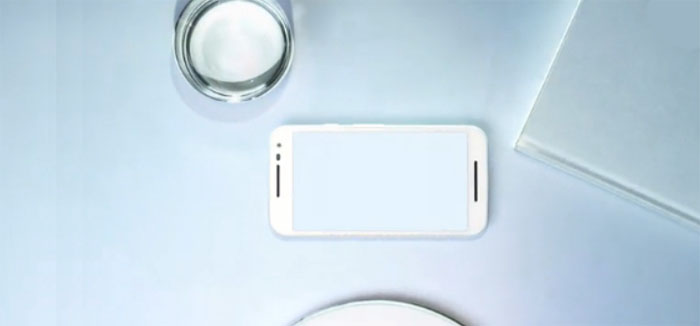 Performance and Software
Under the hood, the Motoroloa Moto G sports a quad-core 64-bit 1.4GHz Qualcomm MSM8916 Snapdragon 410 chipset (Cortex A53), backed by an Adreno 306 GPU, 1GB of RAM, 8GB internal storage and up to 32GB possible addition through the microSD card slot.
Although the 1GB RAM is a bit low for today's standards, the 1.4GHz chipset does make a significant difference (especially considering the competition). So, you get a fast web browsing experience, loading apps is done quick, light multitasking and running casual games isn't a problem for the Moto G.
But more demanding games or heavy multitasking will slow down the phone significantly. The extra RAM in the more expensive variant of Moto G will make a difference.
In terms of software, Moto G runs a close-to-stock Android 5.1.1, featuring a really stable experience (although on quite modest hardware). The user interface is clean and with few Motorola apps.
At the end of this year, Moto G (3rd generation) will receive the Android 6.0.1 Marshmallow update.
Camera and Battery Life
The Moto G comes equipped with a 13-megapixel rear camera, with dual-LED, autofocus and a 5-megapixel front camera that features auto-HDR.
In good lighting, the rear camera can shoot some great photos, with enough detail, great exposure and accurate colours, reaching 95% sRGB colour gamut. Indoors, on the other hand, the dual-flash underperforms a bit and since there is no auto-stabilisation, photos in low-lit areas aren't really sharp and won't look good.
The camera can also record 1080p videos and 720p slow-motion videos.
The 2470 Li-Ion mAh battery is non-removable and is able to deliver a full day and a half on medium use and about 10 hours of continuous video looping.
5. HTC Desire 816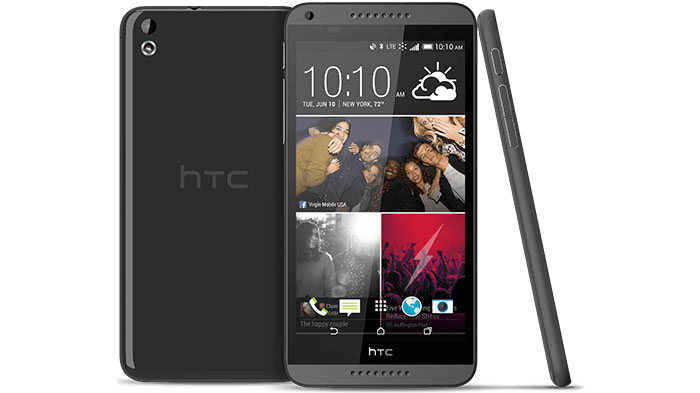 HTC took much pride in the HTC Desire 816 when they first unveiled it to the world. They called it the flagship mid-range smartphone. More than a year has passed since then, so, is HTC Desire 816 still a desirable smartphone and a viable option compared to other handsets from the competition?
Clearly yes. HTC Desire 816 retains most of its initial value, but some corners had to be cut in order to make the phone affordable. But don't forget that you get mid-range hardware for a good price and even if it's not equal to ASUS Zenfone 2, it's still a great phone to own.
Design and Display
HTC Desire 816 features a a fairly simple design, with a flat polycarbonate case, rounded corners, a matte finish on the front side and a glossy finish on the non-removable back cover. On the front of the Desire 816, at the top and the bottom, there are two BoomSound speakers that help a lot when viewing a video or playing a game.
Overall, the device has a premium look and feel, despite the fact that the glossy finish on the back is a fingerprint magnet. On top of that it's quite easy to handle, believe it or not, especially thanks to the matte finish on the sides and because it's lightweight (weighs 5.82 oz and measures 6.17 x 3.10 x 0.31 in).
But, as you know the Desire 816 is phablet sized, so one-handed use is out of the question for most people.
The display is 5.5-inch Super LCD2, with 16 million colours, 1280x760p resolution, a pixel density of 267 and really wide viewing angles (covering almost 180 degrees). You may think that this resolution is not suitable for a 5.5-in screen, but surprisingly it looks quite good.
The colours look natural and sharp, with deep enough black levels and good contrast. Thanks to the large viewing angles and brightness levels, you won't have any trouble using the HTC Desire 816 outdoors on a sunny day.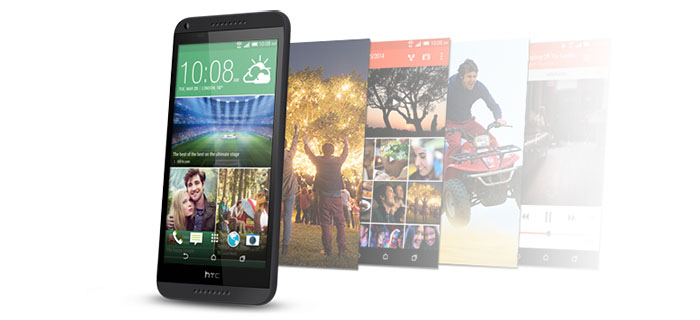 Performance and Software
HTC Desire 816 sports a 1.6GHz Qualcomm MSM8928 Snapdragon 400 (quad-core Cortex A7), backed by an Adreno 305 GPU, 1.5GB of RAM, 8GB internal storage and a possible addition of up to 128GB through the microSD card slot.
So, the phone can handle the usual tasks without any problems. Browsing the web, opening more than one apps, playing games was a breeze, but as with other phones in this price range, demanding games like Asphalt 8 will run, but you should expect stutters and lag from time to time.
Similar to the M8, HTC Desire 816 runs Android 4.4.2 KitKat with its Sense UI custom interface on top.
The UI looks clean, is quite intuitive and comes with a handful of preinstalled apps, like BlinkFeed, HTC custom camera, Polaris Office 5, Chrome, Tasks and so on. The phone also comes with free 50GB of Google Drive storage. HTC Desire 816 is confirmed to get Android Marshmallow in Q1 of 2006
Camera and Battery Life
The Desire 816 features a 13-megapixel rear camera, with LED flash and f/2.2 aperture. There's also a 5-megapixel front-facing camera.
The rear camera does a decent job in good lighting, images were crisp and with enough detail. Colours were reasonably sharp, but in bright areas, the camera tends to underexpose.
Indoors and in low-light, the rear camera overexposed the images, mainly because the focussing was really sluggish. The front-facing camera can shoot reasonably good selfies, although the colours seem a bit dull.
The HTC Desire 816 has a Li-Po 2600 mAh non-removable battery, capable of delivering up to 8 hours of continuous video playback and you can squeeze a full day if on light use and with power saving modes activated.
The phone will recharge from 0 to 100% in about 3 to 4 hours.
6. XIAOMI Redmi 2 Pro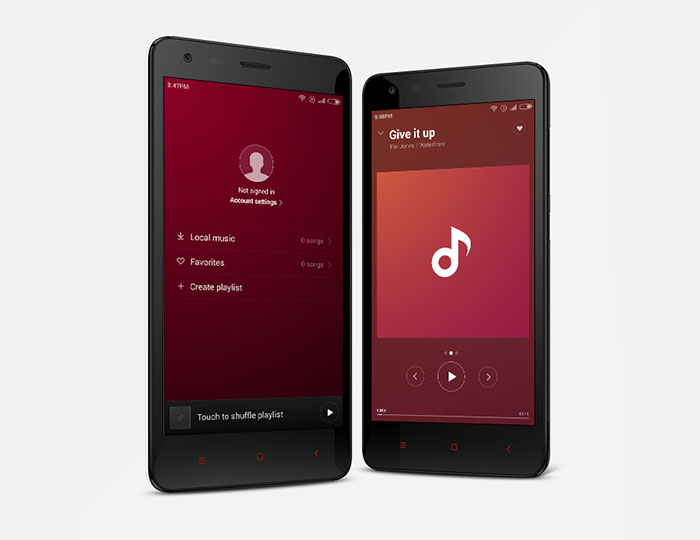 XIAOMI is a successful company in the Asian market, especially in China and India but, unfortunately, there is no official way to purchase a XIAOMI Redmi smartphone in US or Europe. However, you can still get your Redmi 2 Pro using a third-party reseller.
Why bother you may ask? Well, simply because the Redmi 2 Pro is a really good budget smartphones and XIAOMI is known to produce high-quality handsets at a lower cost than the competition.
The original Redmi 2 had 1GB of RAM and this made the phone a bit slow sometimes, but there is now a new version, called the XIAOMI Redmi 2 Pro which features 2GB of RAM and should fix all the previous unpleasantries (and costs a little more).
Design and Display
XIAOMI Redmi 2 Pro features a simple, minimalistic design, with rounded corners and a plastic rear back, covered with a matte finish. Right below the display there are three red capacitive buttons and on the right side you can find all the physical buttons.
The phone fits comfortably in hand, is easy to use one-handed, especially thanks to its 4.7 inch display and because it's surprisingly lightweight (weighs 4.69 ounces and measures 5.27 x 2.64 x 0.37 inches).
Redmi 2 Pro also comes in 4 different colours ( black, yellow, white, pink and light green) for the back cover (which is also removable).
The display is a 4.7-inch IPS LCD touchscreen, with 16 million colours, a resolution of 1280x720p and a pixel density of 312 ppi. It also supports multitouch and has good viewing angles.
The display is sharp, the pixel density is good enough to negate pixelation and although the colours are a bit on the cold side, they are fairly calibrated. Outside, the screen remains visible, even under direct sunlight, the display reaching 552 nits.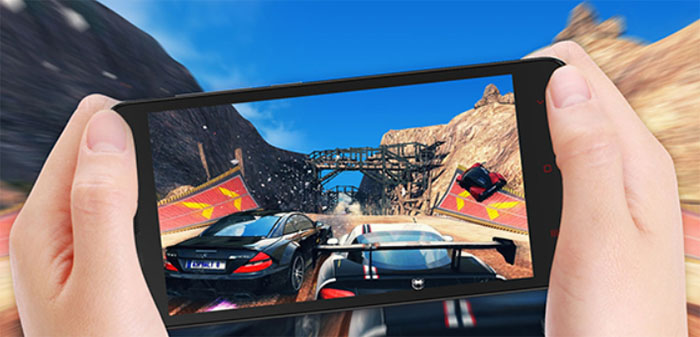 Performance and Software
Inside the case, XIAOMI has added a 1.2GHz Qualcomm MSM8916 Snapdragon 410 chipset (with a quad-core Cortex-A53 CPU), backed by an Adreno 306 GPU, 2GB of RAM, 16GB internal storage and a possible addition of up to 32 GB using the microSD card slot.
If you're familiar with the original XIAOMI Redmi 2, you might know that it came with 1GB of RAM and 8GB internal storage. It seems that the company realised that those specs weren't enough and now, the phone's performance is better than ever.
So, playing casual games, light apps and some multitasking was a pleasant experience. But just like with other phones in this price-range (and even above), some intensive games will run without stuttering, but after a while you may experience some stutters and the phone will get a bit warmer.
Software-wise, the Redmi 2 Pro runs a custom interface called MIUI V6 on top of Android 4.4.4 KitKat. Just like most other Chinese smartphones, the apps don't have a dedicated drawer so, all of them populating the home screen.
Considering the fact that the Redmi 2 Pro uses Android KitKat, it came as a surprise to find out that it will be updated to the latest Android Marshmallow in the near future.
Camera and Battery Life
XIAOMI Redmi 2 Pro features a 8-megapixel rear camera, with LED flash, up to 3264x2448p pictures, HDR and a 2-megapixel front facing camera.
The rear camera can shoot some really good photos, with vibrant and really vivid colours, especially in good lighting. But there are some shortcoming, autofocus is a bit slow and sometimes, colours went out of the realistic tone (to the point of overblowing).
Indoors and in low-lit areas, the rear camera did really well, considering the price tag of the phone. Images remained quite sharp and with enough details.
Underneath the rear cover, the Redmi 2 Pro has a 2200 mAh Li-Po battery that will get you through a full day on medium to heavy use. Recharging the phone will take about 2 hours and a half from 0 to 100%.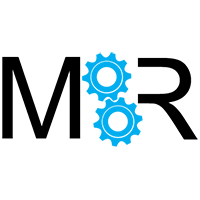 Mark is a graduate in Computer Science, having gathered valuable experience over the years working in IT as a programmer. Mark is also the main tech writer for MBReviews.com, covering not only his passion, the networking devices, but also other cool electronic gadgets that you may find useful for your every day life.