7. Sharp Aquos Crystal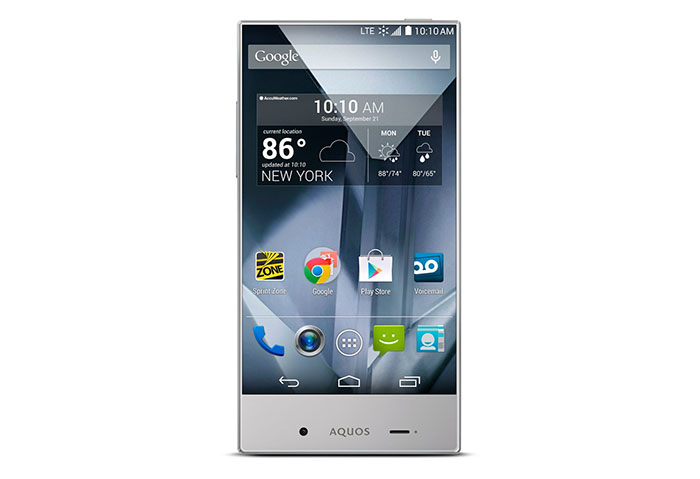 Take any five smartphones and put them near each other and just look at how they are designed. You will notice that unfortunately, they look quite alike and it's inevitable, there's little you can do to stand out when the front is just one slab of screen.
Funny enough, a quite unknown smartphone manufacturer (in US) named Sharp, has managed to actually create a rather unique design on its inexpensive Aquos Crystal smartphone. But, considering it's rather cheap, is the design all it has to offer?
Not necessarily, while the phone will undoubtedly turn heads, it does have reasonably capable hardware to create a balance between looks and functionality.
Design and Display
Sharp Aquos Crystal is really good looking, featuring an unique design and the main thing you will notice is the lack of bezels (they still exist, but are really small), giving the impression that the screen just floats above the area on which reside the front-facing camera, sensors and and notification light.
And to further enhance the effect, the edges of the screen are chamfered and visually eliminating the boundary between the screen and the edges (giving the impression of a precious stone, therefore the name crystal). Unfortunately, the back cover is not as refined.
It's made of plastic and has a perforated texture that helps a lot with handling. And yes, surprisingly, the phone can be operated with ease, has a reasonable amount of grip, especially thanks to its lightweight (weighs 4.97 ounces and measures 5.16×2.64×0.39 inches).
Ok, so we've seen that the handset has an attractive design, but what about the display? Well, Sharp Aquos Crystal features a 5-inch TFT touchscreen display, with 16 million colours, a resolution of 1280x720p and a pixel density of 294 ppi.
Overall, colours are accurate, whites were life-life and neutral and black levels were reasonable. Pictures looked vibrant and sharp, but the contrast could have been higher. Its main advantage is the lack of bezels and watching a movie was a more intense experience.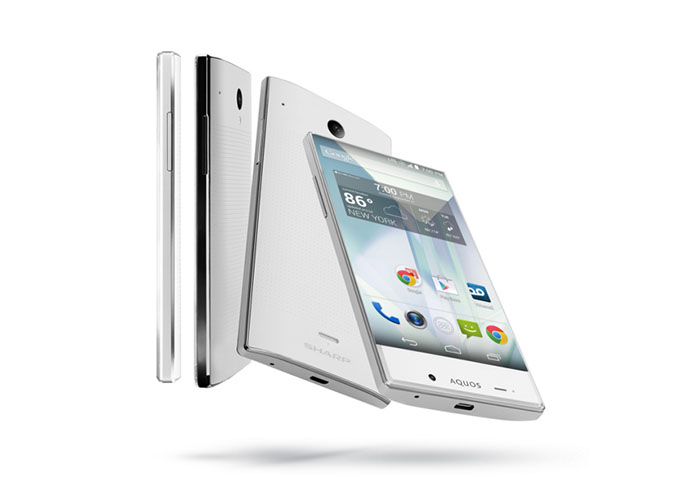 Performance and Software
Aquos Crystal sports a 1.2 GHz Qualcomm MSM8926 Snapdragon 400 chipset (quad-core Cortex A7), backed by an Adreno 305, 1.5GB of RAM, 8GB of internal storage and up to 128GB possible addition through microSD card slot.
You won't be overwhelmed by the performance of this handset, but it handles most tasks reasonably well, like any other smartphone in this price range. So, playing light games, running multiple apps was handled smoothly, but with heavy photo editing software, like Photoshop or more intensive games, like Asphalt 8, the handset was prone to stuttering.
Sharp has equipped the Aquos Crystal with a fairly stock version of Android 4.4.2 KitKat. The only native app is the camera application, but, depending on the carrier you may still get a handful of preinstalled apps.
Overall, the interface is simple, easy to use and will satisfy any 'purist' costumer. Unfortunately there is no official mention of a possible update to Android Marshmallow, but you still can get it using custom ROM.
Camera and Battery Life
The Sharp Aquos Crystal features a 8-megapixel rear camera, with LED flash, autofocus and HDR. The front-facing camera is 1.2-megapixel. The rear camera can shoot great outdoor photos, especially in good lighting. Colours were accurate enough and there was no lack of vibrancy.
But, like many other cameras in this class of smartphones, indoor and in low-light, photos weren't that great, there was a noticeable amount of grain and sometimes it blurred the edges.
The front-facing camera is reasonable and will shoot acceptable selfies.
Aquos Crystal has a Li-Ion 2040 mAh non-removable battery that delivers a full day on medium to extensive use. Continuously looping a video has emptied the battery in about 10 hours.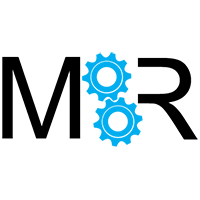 Mark is a graduate in Computer Science, having gathered valuable experience over the years working in IT as a programmer. Mark is also the main tech writer for MBReviews.com, covering not only his passion, the networking devices, but also other cool electronic gadgets that you may find useful for your every day life.