LG G Flex 2 – Beautiful and Unique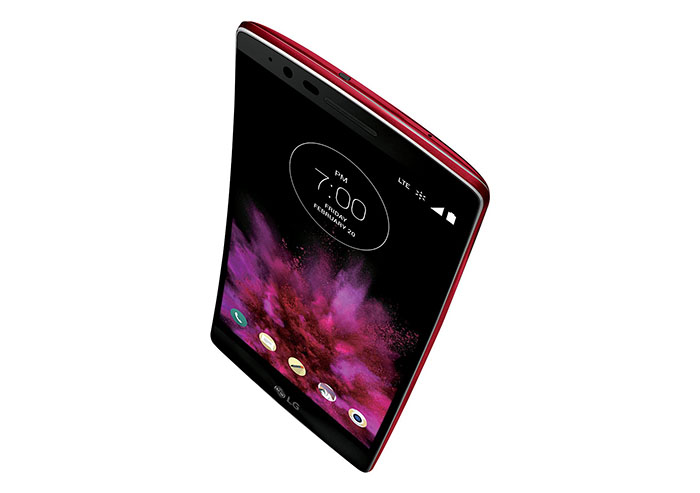 The curved LG G Flex 2 is a rather unique smartphone and this says a lot in a world where you have to look at the logo to tell apart two different handsets. This isn't LG's first try into this non-conventional design, but, while LG G Flex captured a lot of attention,it also had quite a few shortcomings. With Flex 2, LG tried to fix all of its mistakes with its previous model, by making the phone smaller, increasing the display resolution and by giving it some more horsepower.
Apart from that, the Flex 2 also has a unique feature, the self-healing coating on the rear and it has improved its Gorilla Glass screen protection, making it a lot tougher. So, the LG G Flex 2 is less an experiment and more a full-fledged Android smartphone that tries to make a name for itself in a over-saturated market.
Design and Display
It's obvious that we chose this phone mainly for its design, being rather provocative and more feminine than the usual rectangular handset. This phone has attracted the most attention in public so far (even more than the iPhone 6S or Samsung S7 Edge), simply because it's so uncommon and gorgeous (especially with the Flamenco Red colour). The curvature is not dramatic, being only 23 degrees, but it's quite enough to be aesthetically pleasing, reminding us of the curved TVs.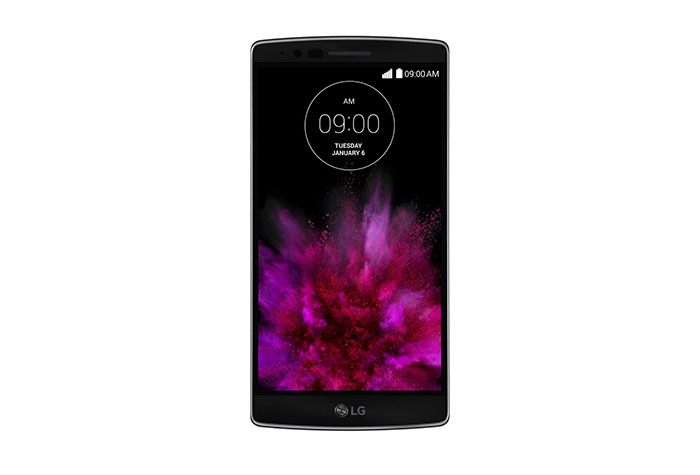 But is the curve more than a design gimmick? Yes, it's not just for aesthetics, it also has a lot to do with functionality. The phone is not small, measuring 5.8×3.0x0.3-0.4 inches and weighing 5.36 oz, but unlike any other 5.5-inch smartphone, the LG G Flex 2 is tougher than flat handsets, managing to absorb a lot more shock (thanks to its shape), it delivers a better multimedia experience (better sound and video while watching movies and during calls) and it's very comfortable to handle. Any scepticism is understood, because 5.5-inch and above phones aren't really known to be operated with one hand, but, because of it's shape, it's easier to reach some parts of the screen with your thumb and it sits very comfortable in your palm (the Galaxy S7 took note). At the same time, it may not feel as comfortable if put in a pocket (a purse will do just fine).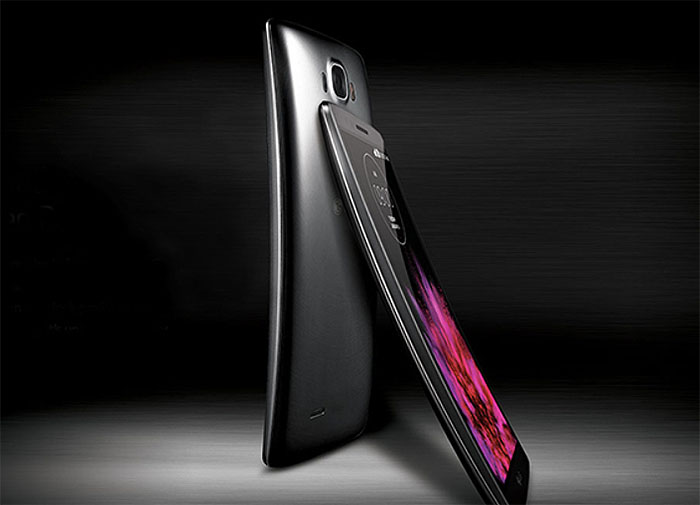 Is it a rugged phone? How does it react to physical punishment? It's not a rugged handset, but it is rather tough, withstanding a lot of stress. You can step on it or press it with your thumb and it will gain a straight shape, but after you release it, it will return to its initial form without damages. Also, LG has added a special coating on top of the Gorilla Glass 3 and a self-healing coating on the rear panel. This doesn't mean it will recover if you cut it with a knife, but it will get rid of the occasional scratches (if they don't go below the coating).
Note: The phone is not indestructible and you should use a case.
If you are accustomed to search buttons on the top or on the sides of a smartphone, you won't find any on the Flex 2, simply because LG has crammed all of them on the rear panel. So, the Power button rests inside and in-between a large volume controller. One thing we enjoyed is the textured feel on the volume controller, making it easily distinguishable from the Power button. On the bottom, you will find a 3.5mm headphone jack and a micro-USB port and if you want to access the microSD card slot you will have to peel off the rear panel.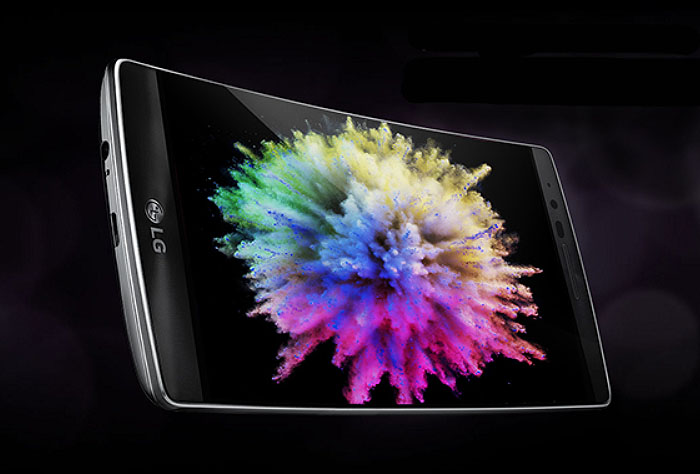 On the front of the LG G Flex 2 you get a 5.5-inch FullHD P-OLED display, having a resolution of 1920x1080p and a pixel density of 403ppi. It was a really good decision from LG to ditch the old 720p 6-inch display in favour to a more sharper and rich in details screen. Overall, it's not as crisp as a 1440p, but, while the human eye can easily distinguish between a 720p panel and a 1080p one, it will be a lot harder to notice a difference between a 1080p and a 144p display. Regardless, we get deep blacks, vibrant colours, the whites do have a bluish tint, but the viewing angles are excellent.
The curved screen will make a difference if the screen is large, but on a small 5.5-in smartphone not so much. You do get better sound though.
Performance and Software
Is the G Flex2 all about style and less about substance? Absolutely not. Under the hood you get an octa-core Qualcomm MSM8994 Snapdragon 810 processor (with a 1.5GHz quad-core Cortex-A53 and a 2.0GHz quad-core Cortex-A57), backed by an Adreno 430 GPU and either 16 GB storage and 2 GB RAM or 32 GB storage memory and 3GB RAM. The processor is very speedy, but it has the known overheating problem.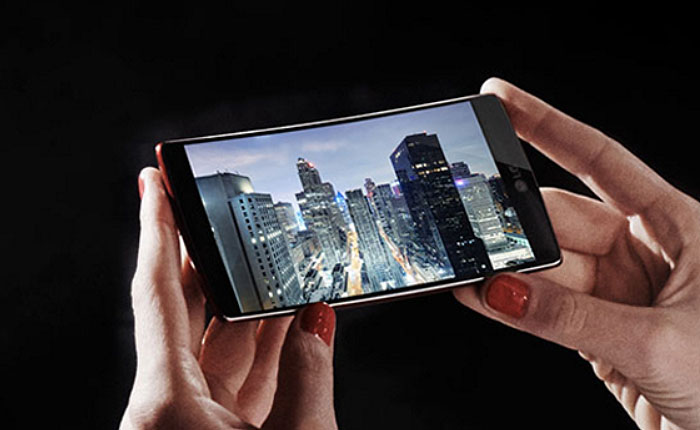 This means that the phone will handle any demanding tasks you throw at it, be it games or apps, but as soon as it gets too warm, the performance will slow down. Take a short break and you can run the demanding games again. Regardless, Asphalt 8: Airborne ran really well, without stutter and lags, but not for a prolonged period of time. The 2GB variant had some problems with opening too many apps at once, but it seems that adding an extra GB did wonders, the LG G Flex 2 handles things now a lot easier (as expected).
Note: The Flex 2 also packs an accelerometer, a compass, a proximity sensor and a gyroscope. In terms of connectivity, you get the Bluetooth 4.1, NFC and the WiFi standards a/b/g/n/ac.
Out of the box, the LG G Flex 2 comes with its own custom interface, which runs on top of Android 5.0.1 Lollipop (it is upgradeable to 5.1.1). The interface is clean and simple to navigate, but if you like the bare Android experience you will be disappointed because LG has added some of its apps, although the amount of bloatware has been kept to a minimum.
Among the changes from the last LG Flex we name the Glance View (which allows you to swipe down from the top to see notifications, while the screen is locked), the Knock Code (personalized pattern to unlock the handset), the Knock On (double tap to wake) and some fitness apps (accessed by sliding left on the screen). There's also the Dual Window feature, which allows you to view two apps in split screen and simultaneously use them (similarly to how Samsung handled things, so it won't have to wait for the native multitasking feature of Android Marshmallow).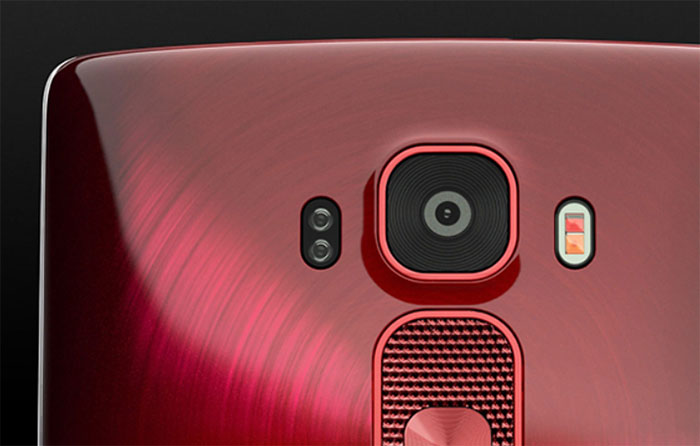 Camera and Battery Life
The LG G Flex2 features a 13-megapixel rear camera, with f/2.4 aperture, OIS, laser autofocus, dual-LED flash, HDR and panorama. Also, there's a 2.1-megapixel front camera for selfies or conference calls. The autofocus is rather sharp, the shutter reacts quickly and it's responsive and the OIS reduces the motion blur that you get if you don't keep the camera steady.
In good light, the camera manages to capture a good amount of detail in photos, although the colours did seem a bit muted and washed out. In low-lit scenarios, the Flex 2 manages to deliver good shots, especially thanks to the OIS, there is some amount of noise, but the camera does the best to keep it at a minimum and not erasing some important details. Overall, it's a good camera, suited for most, but photography enthusiasts might want something better.
The camera app is very simple, LG keeping only three modes, the Auto, Panorama and Dual (for picture-in-picture images). Also, while taking a picture, you won't see any settings on screen, all you can do is just tap to shoot.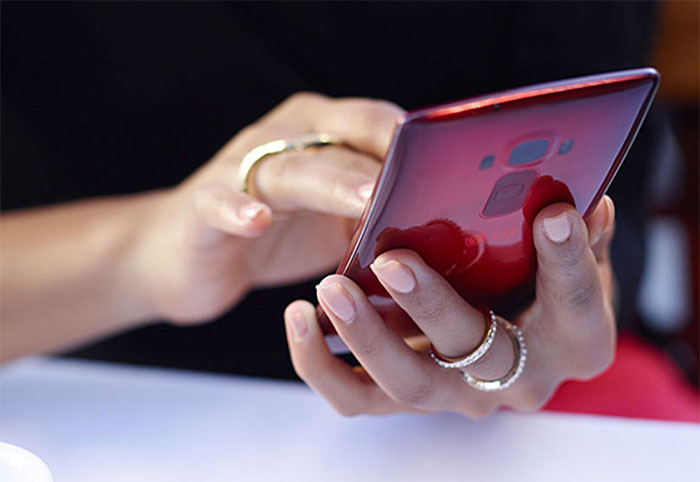 The 2.1-megapixel front camera is not the best you will find on a smartphone, but it can make some decent selfies, if the light is good enough. There's also the beauty mode, that should reduce blemishes, but you may end up with a plastic-like appearance.
One interesting feature address people who like to use the selfie stick. The camera can sense when it's being lowered by a stick and displays a preview of the previously shot photo. If it senses that it is being raised again, it will switch back to camera mode.
In terms of battery life, the LG G Flex2 packs a non-removable Li-Po 3000mAh battery (the previous model had a 3500mAh battery). During our tests, the battery lasted for about 9 hours of continuous video looping, which isn't a lot by any means, but LG claims that you can quickly recharge your phone, so you can get from 0 to 50% in just 40 minutes.
Alcatel OneTouch Idol3 – Inexpensive, but Stylish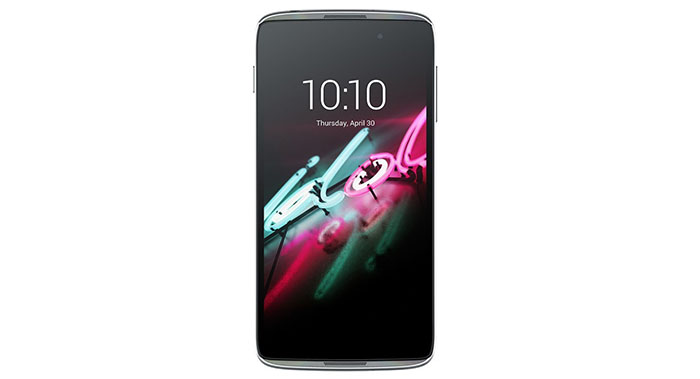 Alcatel has had it rather rough over the years, lacking popularity in the smartphone world, but with its newest flagship, the OneTouch Idol 3, it seems that the company has redeemed itself. The Idol 3 gets a very beautiful case, an attractive display, rather good performance and a low price tag. All these make the Alcatel OneTouch Idol 3 one of the best mid-range smartphones on the market.
CHECK OUT THE FULL REVIEW OF THE ALCATEL ONETOUCH IDOL3
Design and Display
Alcatel OneTouch Idol 3 attempts to be the most elegant budget smartphone and accomplishes this task with ease. The case, although made of plastic, doesn't come out as cheap, on the contrary, thanks to its dark grey brushed finish, thin bezels and soft rounded corners, you could easily mistake it for a high-end flagship. Also, we took great pleasure into seeing the level of detail Alcatel has put in the construction and the assembly process, everything is precise and the phone gives the same vibe as a high-quality phone should.
The Idol3 isn't a bulky, nor heavy phone, it measures 6.01 x 2.96 x 0.29 inches and weighs 4.96 oz. Because the back panel is rather flat, it may not feel as comfortable in the palm of your hand as it would if you held a handset with a curved back. Thinking that its size may be an inconvenience for people with smaller hands (like women), Alcatel created a 4.7-inch variant, that unfortunately is not on par with the 5.5-inch variant in terms of performance. Anyway, we enjoyed the seamless feel and how the buttons were placed, they were easy to reach, but if you want to operate it with one hand, you may want to go with the smaller OneTouch Idol3.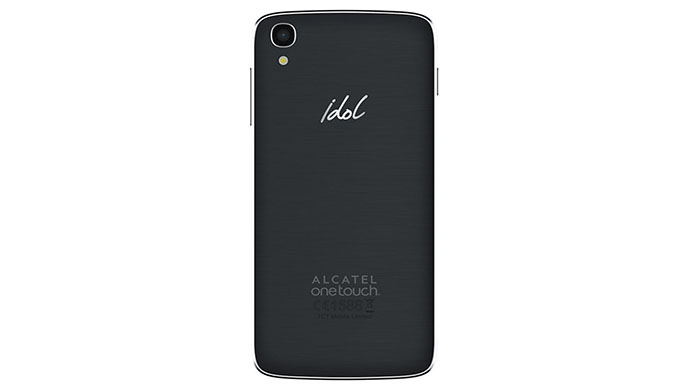 On the left side of the Alcatel OneTouch Idol3 rests the Power button and a SIM card slot and on the right side there's the volume controller. Because the Idol 3 has a dual microphone setup, the call quality will remain the same no matter how you hold the phone. The top of the handset is home to a microphone and a 3.5mm headphone jack and on the bottom, there's the microUSB port. Alcatel has also equipped the Idol 3 with a microSD card slot which is incorporated into the SIM card slot.
Between the two high-quality JBL speakers, there is the 5.5-inches IPS LCD display, which has a resolution of 1920x1080p, a pixel density of 401ppi and uses the Technicolor Colour Enhance Technology that renders more impactful colours. The viewing angles are really great, the images being sharp and highly detailed. Also, in direct sunlight, the Alcatel Idol3's display was clearly visible (yes, even on the beach).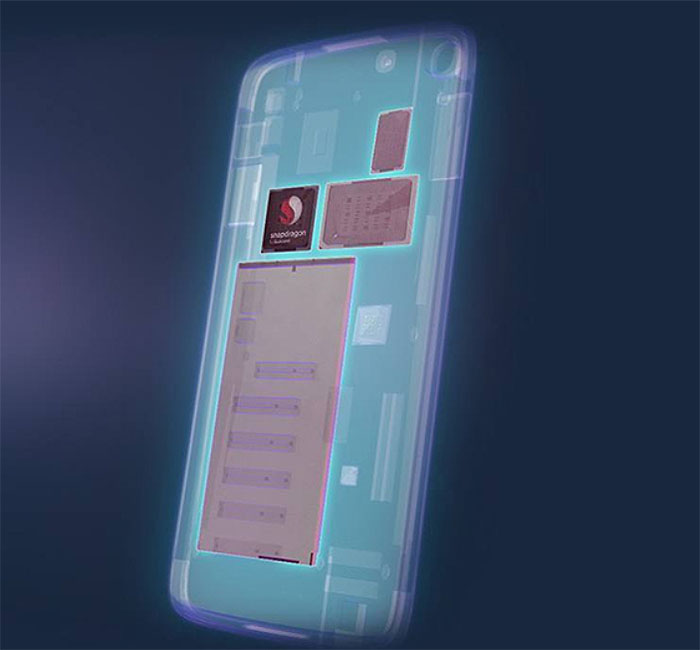 Performance and Software
Inside the case you will find a 64-bit Qualcomm octa-core Snapdragon 615 processor (1.5GHz quad-core Cortex-A53 and 1.0GHz quad-core Cortex-A53), backed by an Adreno 405 GPU and 2GB DDR RAM. The base model has 16GB of storage available (you can add 128GB using the card slot).
The processing power is acceptable, as you would expect from a mid-range smartphone. Most of the games will run without stuttering or lag, but openning up multiple demanding apps will slow down the system a lot. So, for light to medium use, it will be fine, but try something more demanding and you will feel the phone's limitations.
Alcatel OneTouch idol 3 comes with it's own custom skin, but changes very little from the original Android 5.0.2 Lollipop. The most relevant feature, which is also a key selling point is the reversible interface. It means that even if you hold the phone at 180-degree the interface will fully rotate. Other than that, there can be seen a lot of influence from the Material Design in its native apps and because the interface is stock-like it will satisfy a lot of 'purists'.
Camera and Battery Life
The OneTouch Idol 3 features a 13-megapixel rear camera, with a Sony IMX214 sensor, f/2.0 aperture, LED flash, 1.12µm pixel size, face detection, HDR and Panorama. There's also a 8-megapixel front camera. By default, the rear camera only generates 10-megapixel and in order to have 13-megapixel photos, you have to manually upgrade the camera.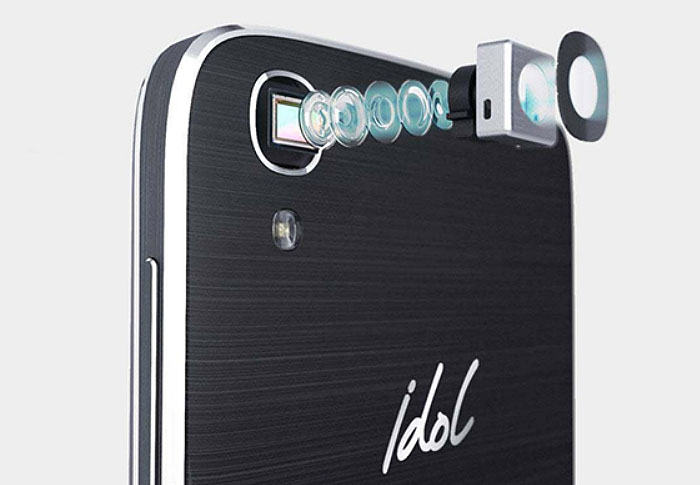 In good light, you will be able to get some good shots, pictures being colourful and clear, with a good amount of detail and satisfying colour accuracy. In low-lit scenarios, the camera did reasonably well, especially thanks to the electronic image stabilization, but it sometimes struggled with darker shots, rendering really noisy pictures. But, even though it's not outstanding, the camera will satisfy if used for casual photos.
The camera interface is heavily inspired by the stock Android app and you get some useful options like HDR, Panoramic, Time-Lapse or Face-Beauty.
In terms of battery life, the Idol 3 has a non-removable 2910 mAh battery that will get you through a full day before you have to recharge on medium use. On heavy use, the phone only got up to 5 hours. You also get the Quick Charge feature.