There was a time when the tablet was set on taking over the world and finally replace what was then considered old tech. And yes, I am talking about the laptop, but that didn't really happened since the slim ultrabooks consolidated their position and took back the lost market share, leaving the tablet only for multimedia consumption. So yes, most people rely on a full-fledged laptop (or a 2-in-1) for proper work, but the tablet is still better for watching a movie or just for playing some mobile games (of course, let's not ignore the fact that the smartphone got larger and larger, with displays reaching up to 7 inches, for whatever reason).
BlitzWolf BW-TS1
Amazon.com
Check Product
Clip 20% off coupon on-page and apply code
MBRBWTS1 to get 5% off (25% in total).
The point is that if you constantly use a tablet, you will notice that the case (if there is any) is useful if you keep the device on a desk, but for anything else, it's completely unreliable, so, if you wish to check on some recipes while you're in the kitchen or watch videos while in bed, then you need a different type of stand.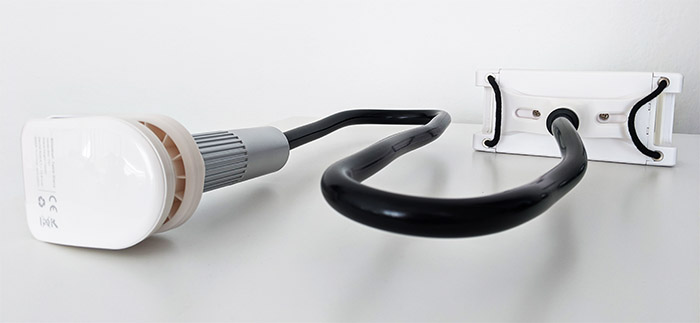 And that's where the BlitzWolf BW-TS1 gooseneck stand comes into play, allowing you to keep the tablet as high as you prefer and at any angle you may want or need (especially since these days, video conference calls are the norm). The way it does it is by relying on an aluminum-magnesium alloy long tube which is covered by a black plastic finish and it's malleable enough to allow you to adjust it in pretty much any position.
Well, it's not really that easy to maneuver and you will have to apply a bit more force to put it in a suitable way. But don't see it as a disadvantage since this way your tablet will stay put (and not gradually move downwards) and you should also experience only a small amount of wobble. This will be more dependent on the object that the BlitzWolf BW-TS1 gets attached to, which is why I suggest going for a stable table (or bed frame) that doesn't easily wobble around. I know that you'll immediately ask whether you can type on the tablet while it's attached to the stand and the answer is obviously yes, but be aware that the tablet will not remain steady (ideally, you should use the other hand to keep in in place).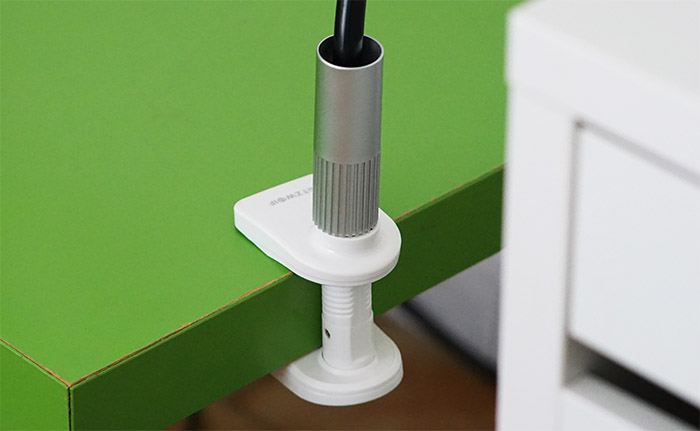 And that's really the nature of the gooseneck stands, so, if you want something that doesn't move around at all, you should try those small stands where the tablet is just slightly elevated from the desk. Another important aspect is the clamp that you need to use to attach the stand to the countertop (or other similar surface). Most manufacturers rely on a rotating cylinder to fix the clamp into place and so does BlitzWolf, which means that you need to screw the locking cylinder as tight as possible (you don't want to risk damaging your tablet from an accidental fall).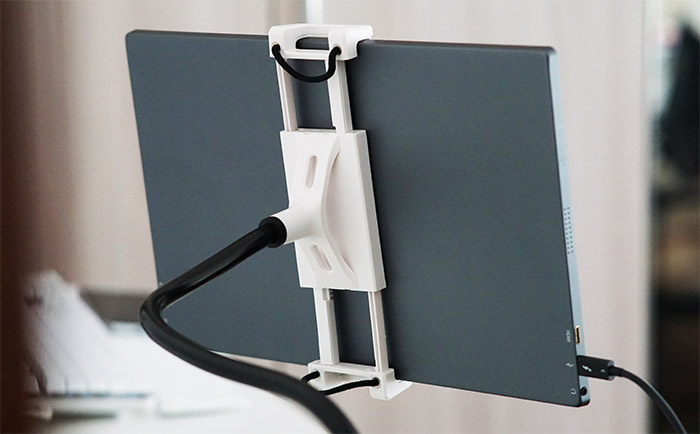 The clamp is entirely made of plastic with an opening that can support up to 2.75-inches wide countertops and there are a couple of protective layers (made out of silicone) to ensure that it doesn't scratch the surface it gets connected to. Also, the gooseneck arm does not rotate, unlike the tablet holder which supports a full 360 degrees rotation. That being said, just like the clamp, the holder is made of plastic (covered by a white finish) and it also has the two silicone bands to ensure that it doesn't harm the tablet.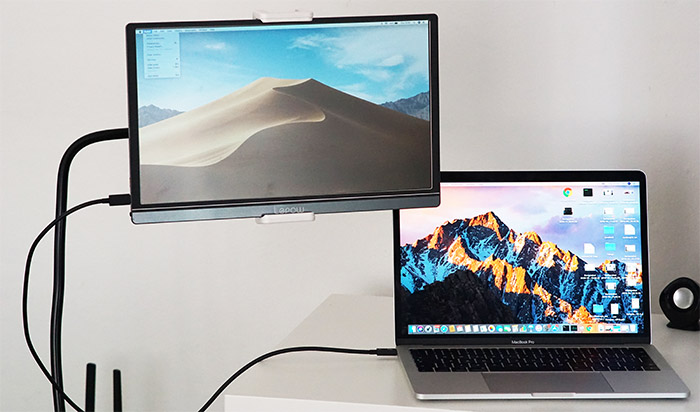 The opening of the holder is quite wide, supporting devices from 4.7 to 12.9 inches in width and, while it's quite easy to put the tablet into place, it's usually a bit more difficult to take it out which is why the manufacturer has added two strings to easily pull out the clamp. I did see some clamp holders that relied on rubber bands (that aren't really tear-resistant), so I opened the plastic case of the BlitzWolf BW-TS1 to confirm that the manufacturer has used a couple of springs for the tablet holder (which is the more reliable system).
Yes, the BlitzWolf BW-TS1 is mainly built for tablets and it will work just fine with smartphones as well, but there is another type of device that gets popular by the day and that's the portable monitor. These devices are both cheap and require a single USB-C connection which means that a stand such as the BlitzWolf BW-TS1 can be incredibly useful for those monitors that lack VESA mounts (like the Lepow 10-inch monitor that I got connected to a laptop) and it will also work great if you're using a Nintendo Switch.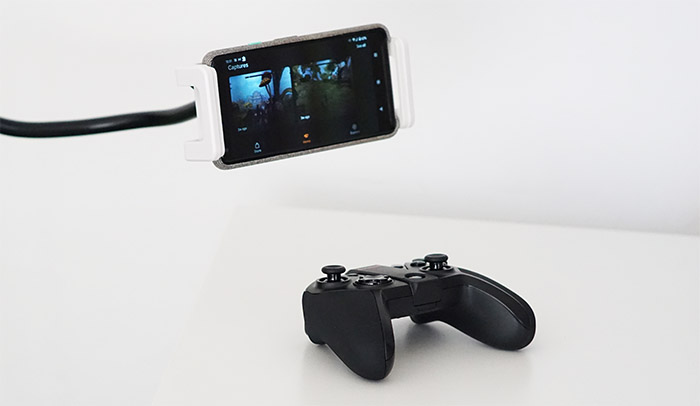 Conclusion
The BlitzWolf BW-TS1 is pretty straight-forward regarding its applications which means that if you want to either watch a movie while you're in bed, check a video while in kitchen or simply mount a secondary monitor, this stand will work just fine. It should also work great while playing games on your Nintendo Switch or on your phone (of course, ideally, you should use a platform such as Stadia and a separate controller). The gooseneck arm is stable, the clamps don't damage the plastic on your devices and both have fairly large openings, so everything is good hardware-wise; probably the only minor minus is that there are no guides for some charging cables, to keep everything as neatly as possible.
Pros
The gooseneck arm is adjustable and will sit in place
The tablet won't gradually move downwards
Can be used with tablets, smartphones and even portable monitors
The tablet holder is spring-operated
Cons
No cable routing guides
Can be a bit difficult to adjust its angle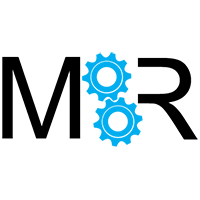 Mark is a graduate in Computer Science, having gathered valuable experience over the years working in IT as a programmer. Mark is also the main tech writer for MBReviews.com, covering not only his passion, the networking devices, but also other cool electronic gadgets that you may find useful for your every day life.