The Choetech HUB-M20 is one of the most interesting USB-C hubs on the market and that's because the manufacturer didn't seem to have cared that much about the compactness factor, so it went all out and designed a fairly large metallic slab with eleven type of connectors which are sure to be enough for most situations (the hub can also quite reliably double as a self defense instrument).
The reason why the Choetech HUB-M20 is larger than other hubs, but still fairly narrow is because all the ports and connectors are on one side. And this way, you do get a far cleaner desk, without those annoying cables that sprout from all around the usual docking station or USB hubs. That being said, considering that the rubber pads do help the device to stand in place, I got surprised to see that I ended up using the HUB-M20 a lot more than other hubs that I have laying around (it even puts to shame some docking station).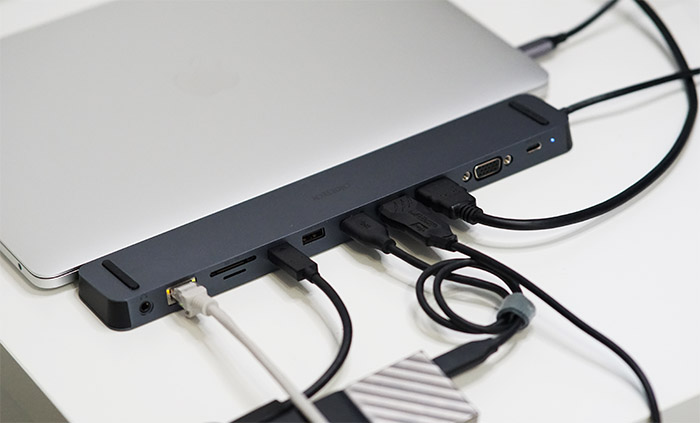 You may have already guessed that this is not a Thunderbolt 3 hub, but it will still work perfectly fine with a MacBook, which is the worst offender when it comes to the number of ports, but don't expect to see data transfer above the (theoretical maximum) 5Gbps due to the USB-C limitation. Still, you do get a few ports that are now missing on most USB hubs due to the evolving technology, but the enterprise-level businesses may still use them.
Of course, I am talking about the VGA port which proudly sits on the right side of the metallic bar and it can help a lot with older projectors (which are unfortunately quite common in the enterprise world). The construction quality of the Choetech HUB-M20 is excellent, sporting a thick aluminum shell covered by a gray matte finish, so no, it does not feel hollow and it's not lightweight (I was not joking about it being useful for self-defense). It's worth mentioning that on the left and right side of the USB-C hub, there are pieces of hard plastic, something that I saw with other Choetech hubs (such as the ultra-portable HUB-M08) and it doesn't affect the aesthetic value in any way. The dimensions of the HUB-M20 are 10.6 x 1.8 x 0.7 inches (27.0 x 4.5 x 1.7 cm), so it's very much similar to the width of a laptop – where it will most likely end up being positioned.

The attached cable (which is also fairly long – 16 inches or 40.5cm) can be inserted into a specially designed canal in the metallic case, so it's not going to be an inconvenience while you carry the hub around with you (despite its size, it can easily slip in a backpack). Besides the aforementioned VGA connector, there is a 3.5mm jack which also incorporates the microphone which is fine for most headphones, but it's slowly becoming unnecessary due to all these wireless earbuds that have become so inexpensive (there are some docking stations that have a separate port for the microphone, such as the Kensington SD5300T). Next to the headphone jack, there's an Ethernet port that supports a connection of up to 1Gbps and, as expected, I put it to the test.
I took one computer an connected it to the router via an Ethernet cable and then I took a MacBook Pro to which I attached the HUB-M20 and then I connected the hub to the router using another Ethernet cable. This way, I checked the LAN to LAN performance and, upstream, the average throughput was 922Mbps, while downstream, the average throughput was 923Mbps.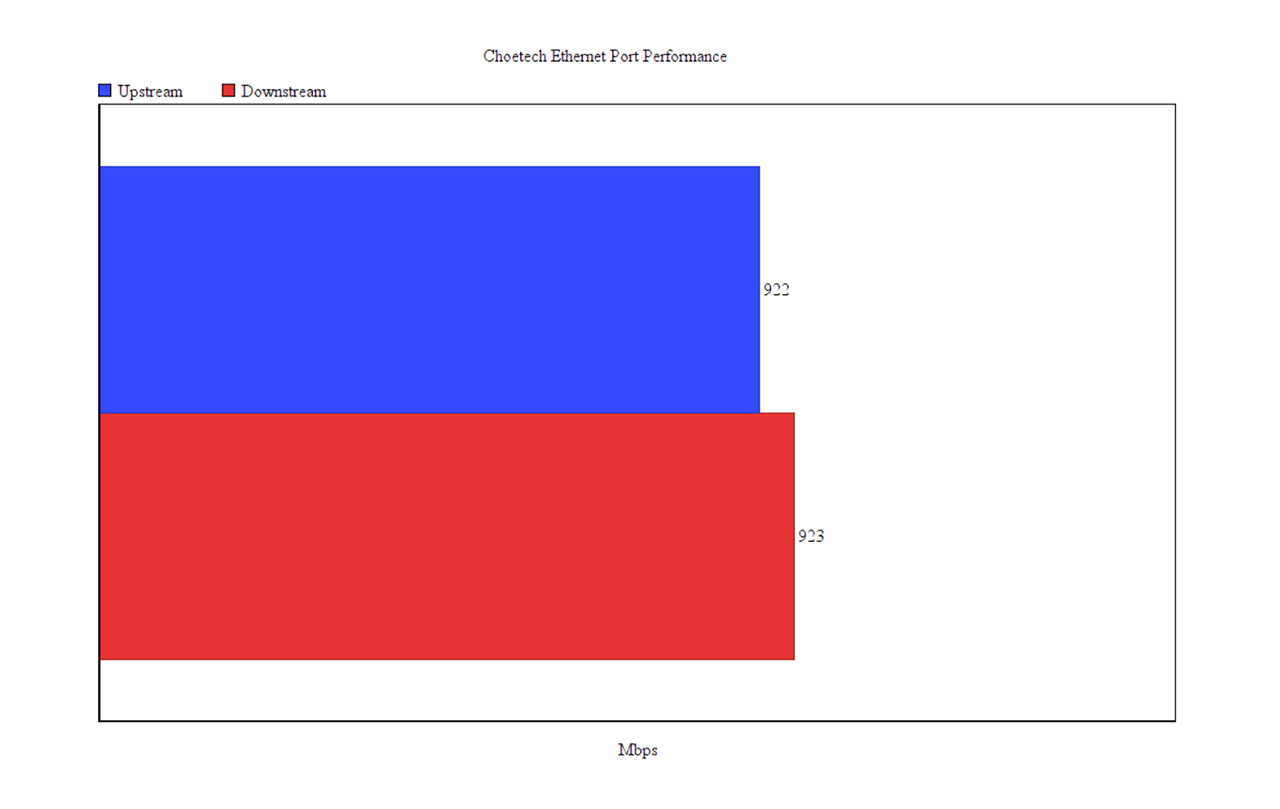 The Choetech HUB-M20 also has two slots for SD cards from which one is directly compatible with microSD cards, so no need for the adapter. I connected a SanDisk Ultra (128GB) microSD card and, as you can see from the ATTO and CrystalDiskMark benchmarks, the performance is acceptable.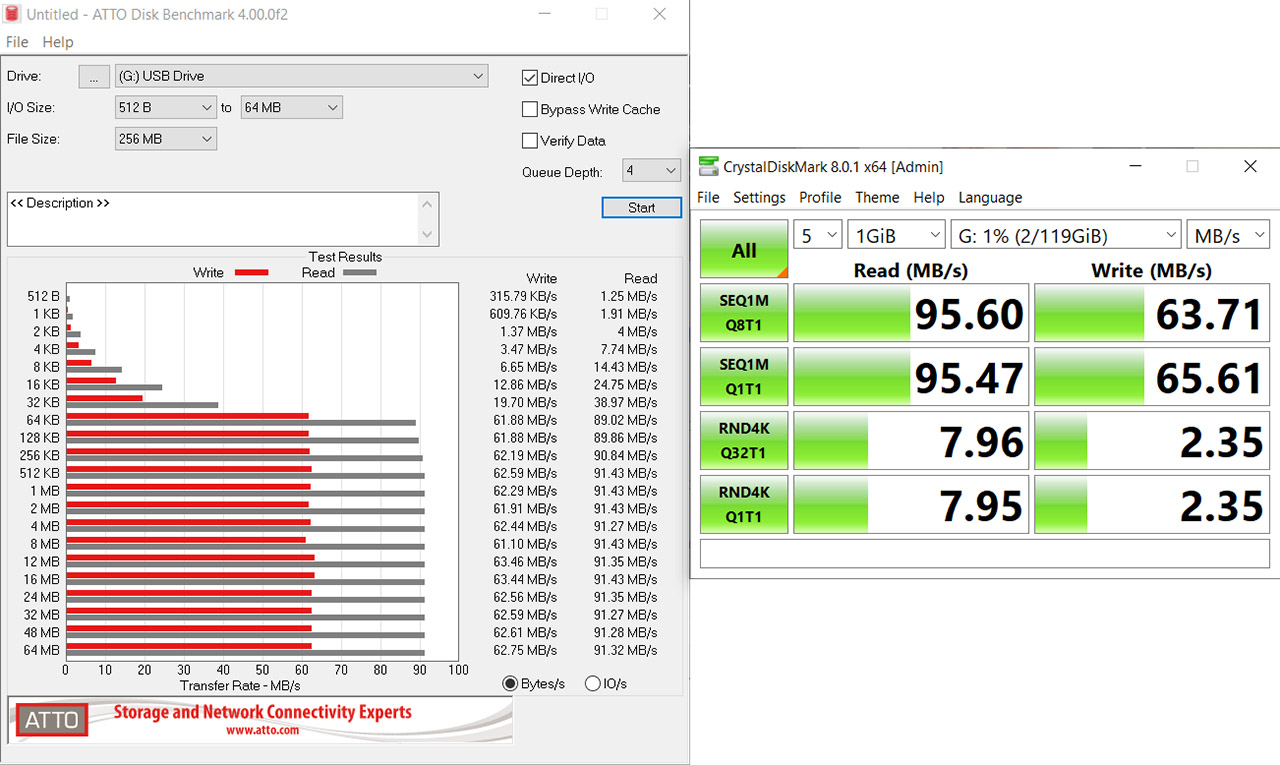 Next to the microSD slots, Choetech has added a simple USB-C port that supports a maximum of 5Gbps – to test it, I connected a SanDisk Extreme portable SSD (256GB) and ran the two benchmarks again. CrystalDiskMark 6 does show a difference in performance between the direct connection to the computer, but, since it's less than 5 percent, it's negligible; the same is true for the ATTO benchmark.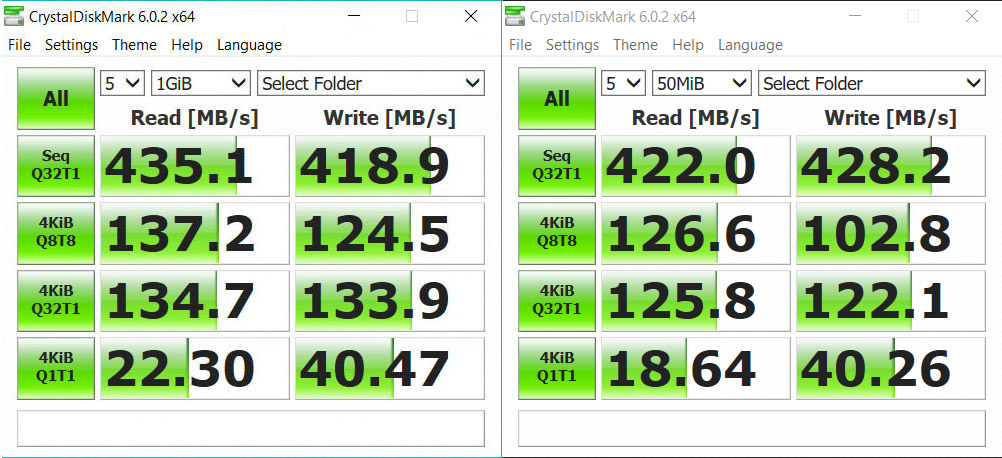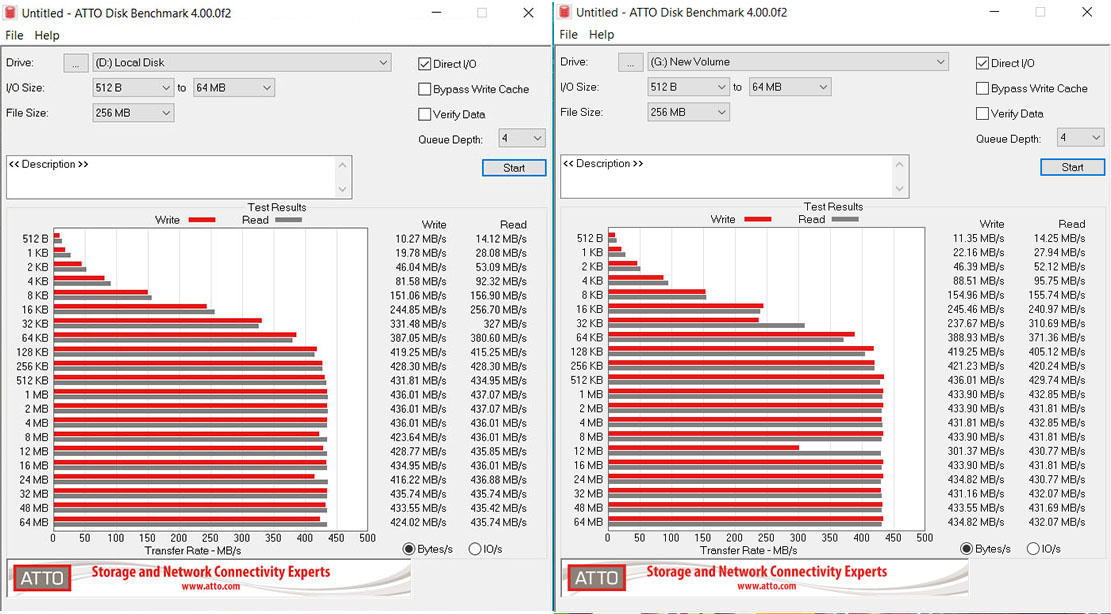 The USB-C port also worked fine for fast charging my Pixel 2 XL, although I am not entirely sure how fast it would go at an average of 4.47V and 1.237A, as shown by a USB-C multimeter. Besides the USB-C, Choetech has added four other USB-A 3.0 ports which will work great for adding the much needed peripherals, but will also work fine for using external storage devices. So, I connected the SanDisk Extreme SSD to one of the USB-A ports and ran the two benchmarks. The values that I got with the CrystalDiskMark don't differ that much from the USB-C port performance, but ATTO seems to have been a bit more sensitive and showed a more noticeable difference.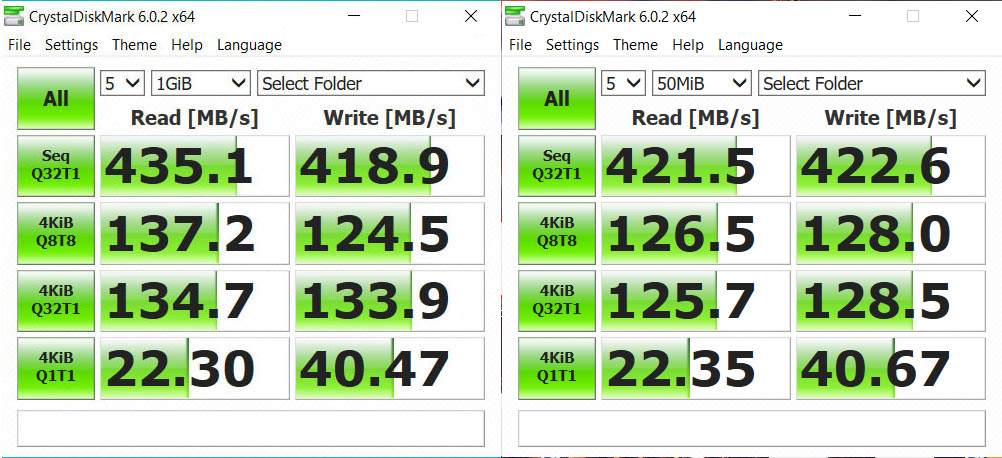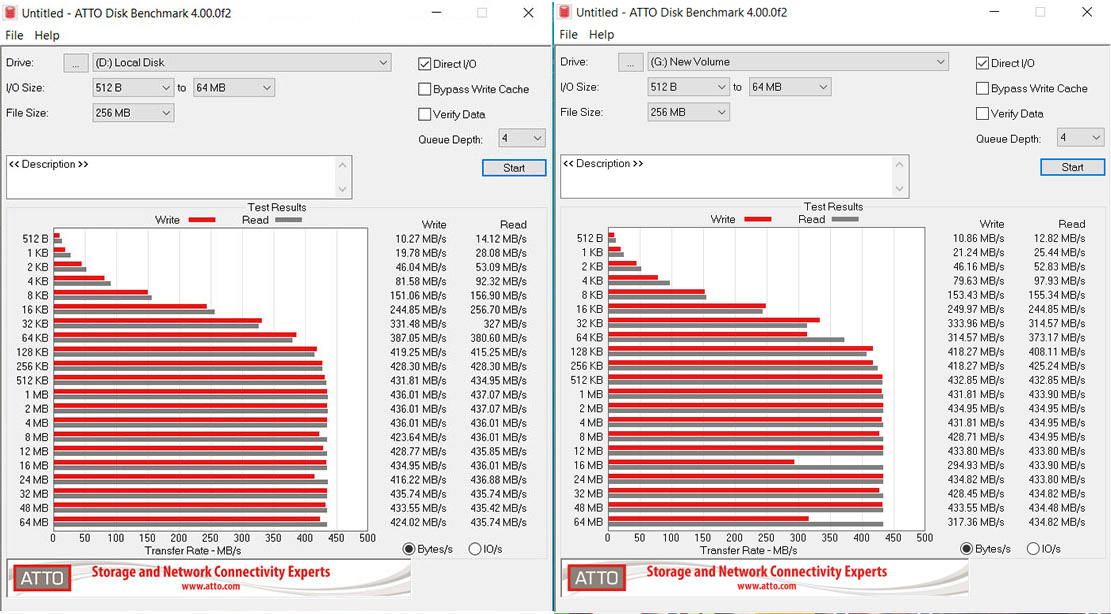 The Choetech HUB-M20 does support a dual-monitor system using the VGA and the HDMI port, but be aware that both will be limited at 1080p 60Hz. But it is possible to connect a single 4K monitor which will have a refresh rate of 30Hz using the HDMI port – I still only have one 1440p monitor (the Dell U2515H which works great), so I had no trouble connecting a MacBook to it and get the full resolution at the maximum available refresh rate (60Hz). Lastly, there's an LED which will light up when you power up the hub and there's also a second USB-C port, this one marked as PD only, so it can't read or write data, but it seems to be able to charge devices, supporting up to 100W. This is a great addition if it works, but unfortunately, I did run into some issues. Specifically, it does not work with most of my devices. I tried recharging a mobile phone and the charging icon appeared for a second and then it was gone, no power would go through.
I also tried with a MacBook Pro and a secondary mobile phone, all with no luck. So I decided to check out the power output using a multimeter and the Amperes were always 0, while the voltage would only go up to 5V. I know what you're thinking, maybe it was a faulty cable, but I did try three different cables, two USB-C (fully functional with other devices) and even a Thunderbolt 3 cable, and still it would not work. Furthermore, I could reproduce the problem even if I connected the Choetech hub directly to a power outlet.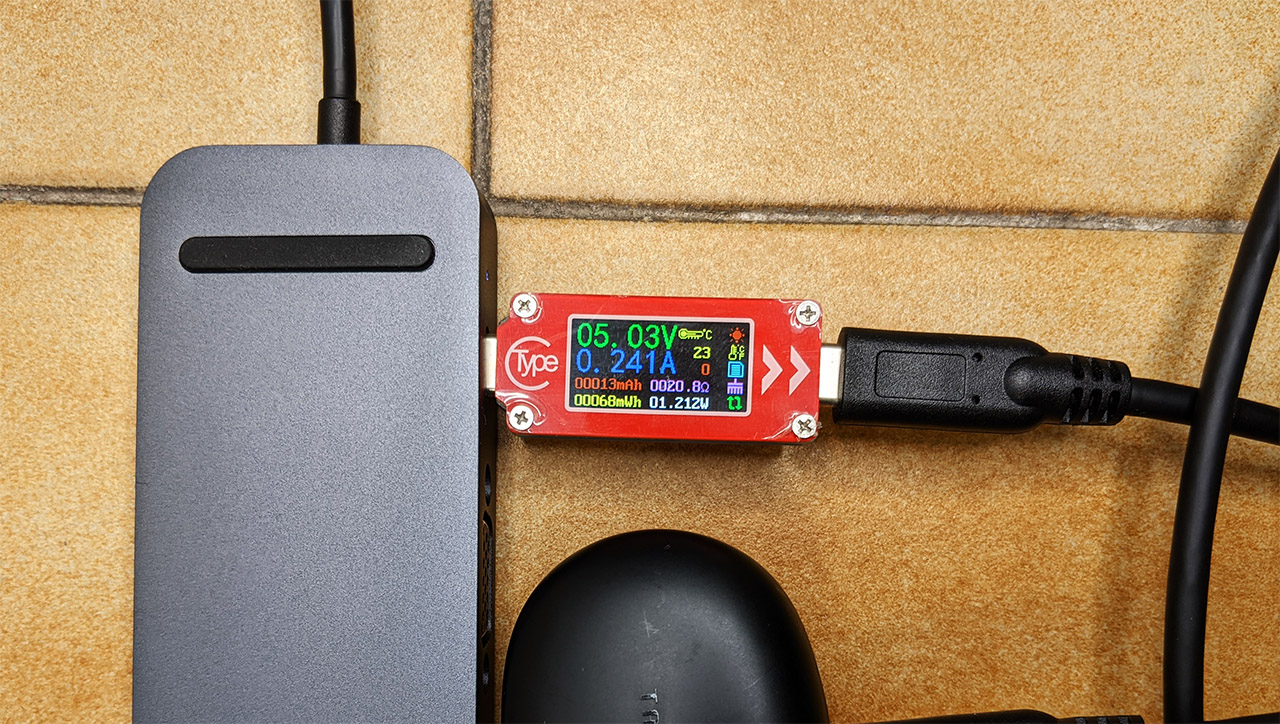 The interesting thing is that the port would work with a charging case (for TWS earbuds) and the multimeter showed 5.03V, 0.242A. Perhaps I got a bad unit, so I will wait for the manufacturer's reply and will update the article in case anything changes.
Note: Check out other Cheotech products on the official website https://www.ichoetech.com/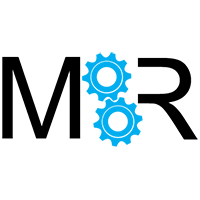 Mark is a graduate in Computer Science, having gathered valuable experience over the years working in IT as a programmer. Mark is also the main tech writer for MBReviews.com, covering not only his passion, the networking devices, but also other cool electronic gadgets that you may find useful for your every day life.