The M.2 NVMe enclosures have only recently gained some traction after JMicron has developed the JMS583 bridge chip, so it's no surprise that most manufacturers (including Choetech with its USB-C 3.1 to M.2 enclosure) make use of this controller to allow the connection of a fast NVMe drive to a computer using the regular USB port.
The NVMe drives aren't that old either, the first one (the XS1715) being only a bit over a half of a decade old and during this time, they have become an obligatory component to have in your PC if you wanted the best storage performance available on the market. But, if the point is going beyond the SATA speed performance, then why would you ever want to limit your NVMe drive with an enclosure instead of simply putting it directly on the motherboard?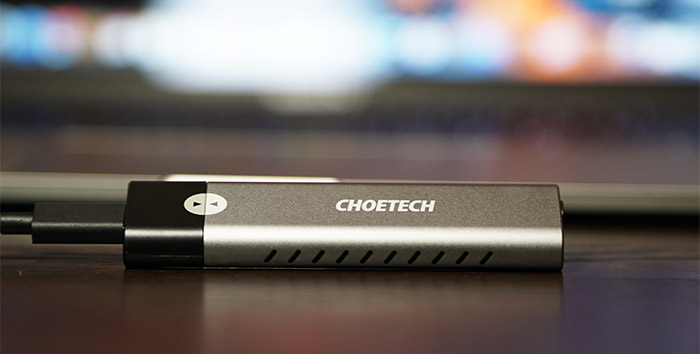 For daily use, it's not really the best way to make use of your NVMe drive, even though you will still get a better performance than the SATA SSDs, but, you can use a USB-C to M.2 SSD enclosure for cloning your current drive when you don't have two M.2 NVMe SSDs in your laptop (and you don't want to deal with a fresh install) or, if you got your hands on an extra SSD, but have no more room for it, then you can connect it to your computer using an enclosure instead of keeping it forgotten in a box. Choetech promises that its USB-C 3.1 to M.2 SSD enclosure can achieve a data transmission of up to 10Gbps (1.25GBps), so, let's have a closer look and see if this budget solution is worth taking into consideration. I say budget because there are some Thunderbolt 3 enclosures as well (which can go up to 40Gbps), if you're willing to spend more cash (well, a lot more actually).
The Choetech M.2 NVMe enclosure isn't that much larger than a 2280 M.2 NVMe SSD drive, so it measures 4.37 x 1.12 x 0.47 inches and weighs 1.23 ounces (it's very light). The material of choice has been aluminum alloy for the outer shell, while inside the enclosure and the sides are made of plastic covered by a black matte finish (including the section dedicated to the USB type-C connector). At the other end of the case (opposite to the USB-C connector), Choetech has added a small switch that, when activated, it will unlock the aluminum shell, allowing you to slide it out in order to expose the internal side of the enclosure; to put it back in, simply slide the shell back, but make sure that the arrow coincides to the one painted on the plastic section of the device. After removing the shell, you will be able to see the green PCB which has three empty holes and the fourth is occupied by a plastic nub.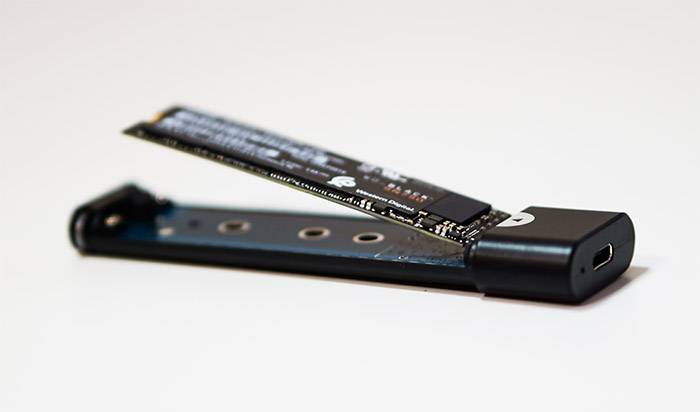 Inside the package, Choetech has included another three nubs (if you want to add one in every hole), each demarcating a specific NVMe SSD size: the enclosure is compatible with 2230, 2242, 2260 and 2280 SSD drives. To install a new NVMe SSD drive, you need to lightly push it into the connector and on the other side, let it sit against the plastic nub; afterwards, slide the enclosure back, but Choetech has also added the possibility to use a rubber band to keep the drive in place if you decide to keep the enclosure without its aluminum shell. On the next step, you need to use a USB-C cable to connect the enclosure to a computer, but, since there is no cable inside the package, you will have to purchase one separately: to get the best performance, it's best to use a USB 3.1 Gen2 cable – a Thunderbolt 3 cable will also work fine, if you have an unused one around (otherwise, they're quite expensive).
It's also worth noting that next to the USB-C port, there is one small LED which will be solid blue when the device is connected to a power source (laptop, Desktop PC) and it will flash twice every six seconds when the data is being transferred.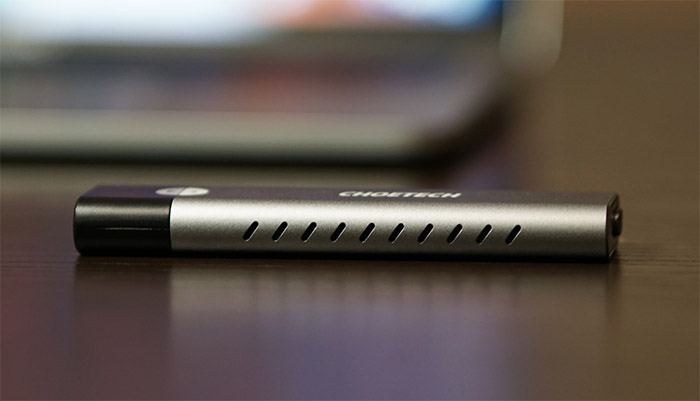 Furthermore, on the sides of the aluminum shell, Choetech decided to add small cut-outs for ventilation and it's definitely a thoughtful decision considering that these enclosures usually run very hot and inside the package, there are also a couple of heatsink pads to help keep the temperature down. When I ran some benchmarks (especially BlackMagicDesign), the enclosure did get warm to hot, but, so far it did not overheat (and I doubt it will since it will most likely throttle when a certain temperature will be reached).
Before we start the synthetic benchmarks, it's important to know that the Choetech enclosure makes use of a JMicron JMS583 USB 3.1 Gen 2 to PCIe Gen3x2 bridge controller, instead of its direct competitor, the ASMedia ASM2362, and it promises to deliver up to 1.25GBps when connected to a computer that has a USB 3.1 Gen 2 Type-C port. Anything under this standard and you will get a lower performance, but it's still a bit underwhelming when your drive prides itself with more than 3,000MBps read speed – if this is not enough for you, there are always Thunderbolt 3 enclosures or external T3 SSDs, such as the Samsung X5 which will offer a far better performance but it will come at a cost.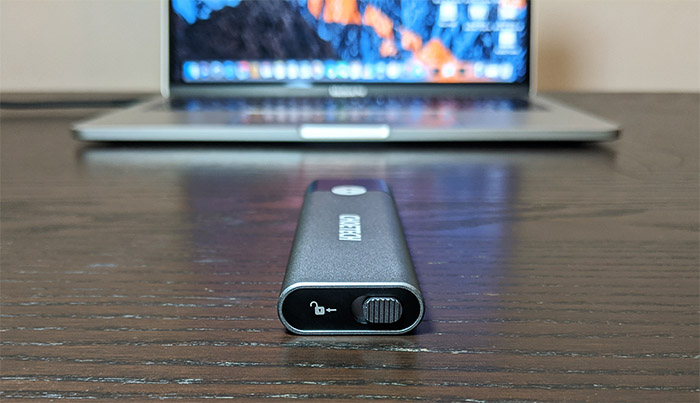 That being said, I decided to use a WD Black SN750 SSD NVMe (500GB) and, since at the moment I don't have any computer that has a USB 3.1 Gen 2 port, I connected the enclosure to a Lenovo Y520 that has a USB 3.0 Type-C port.
This way, when running the CrystalDiskMark 6.0.2 benchmark, I saw 428.7 MBps on the sequential read test and 442 MBps on the sequential write test; when running the ATTO Disk Benchmark 4, the drive ranged between 424.2 MBps and 436 MBps on the reading test (128KB to 64MB) and between 409.1 MBps and 431.1 MBps on the writing test (128 KB to 64MB).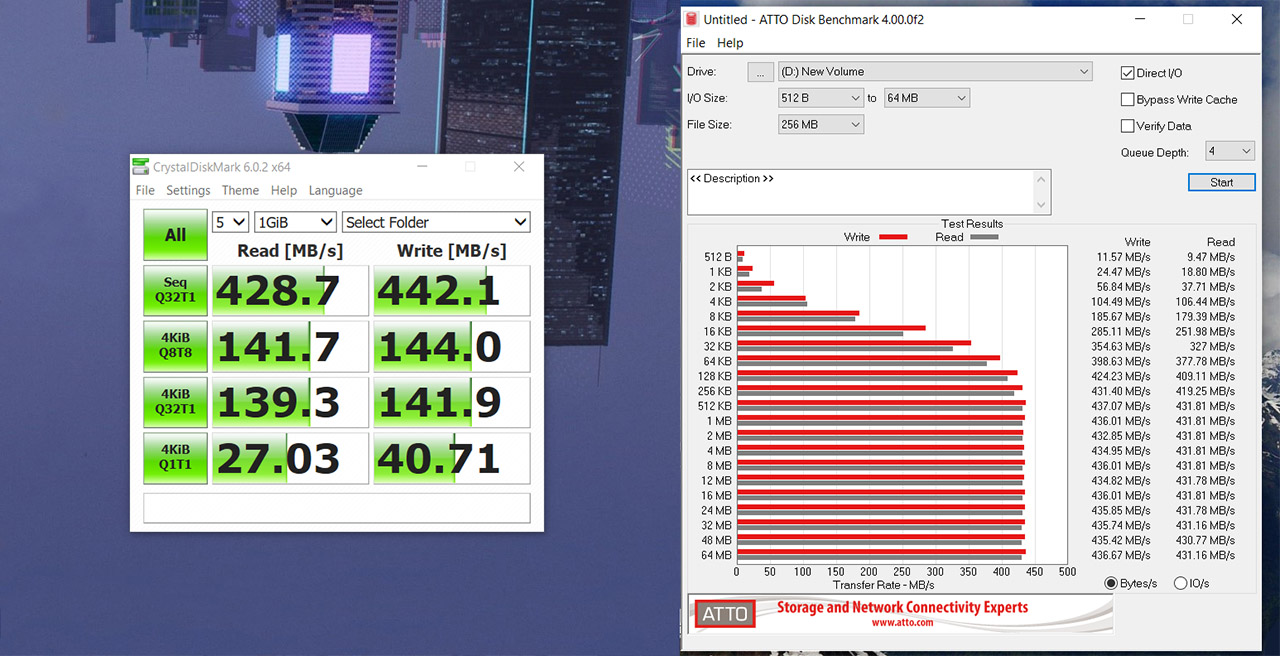 Of course, this is not the best indication for the enclosure's capabilities, so, in order to eliminate any bottleneck possibility, I decided to connect the Choetech NVMe enclosure to a MacBook Pro (T3 port) using a Thunderbolt 3 cable – this way, we should get the best storage performance that the enclosure can deliver. Using the BlackMagicDesign benchmark, I saw 900.1 MBps on the Write test and 924.1 MBps on the Read test, so that's about what you can get when using the proper equipment.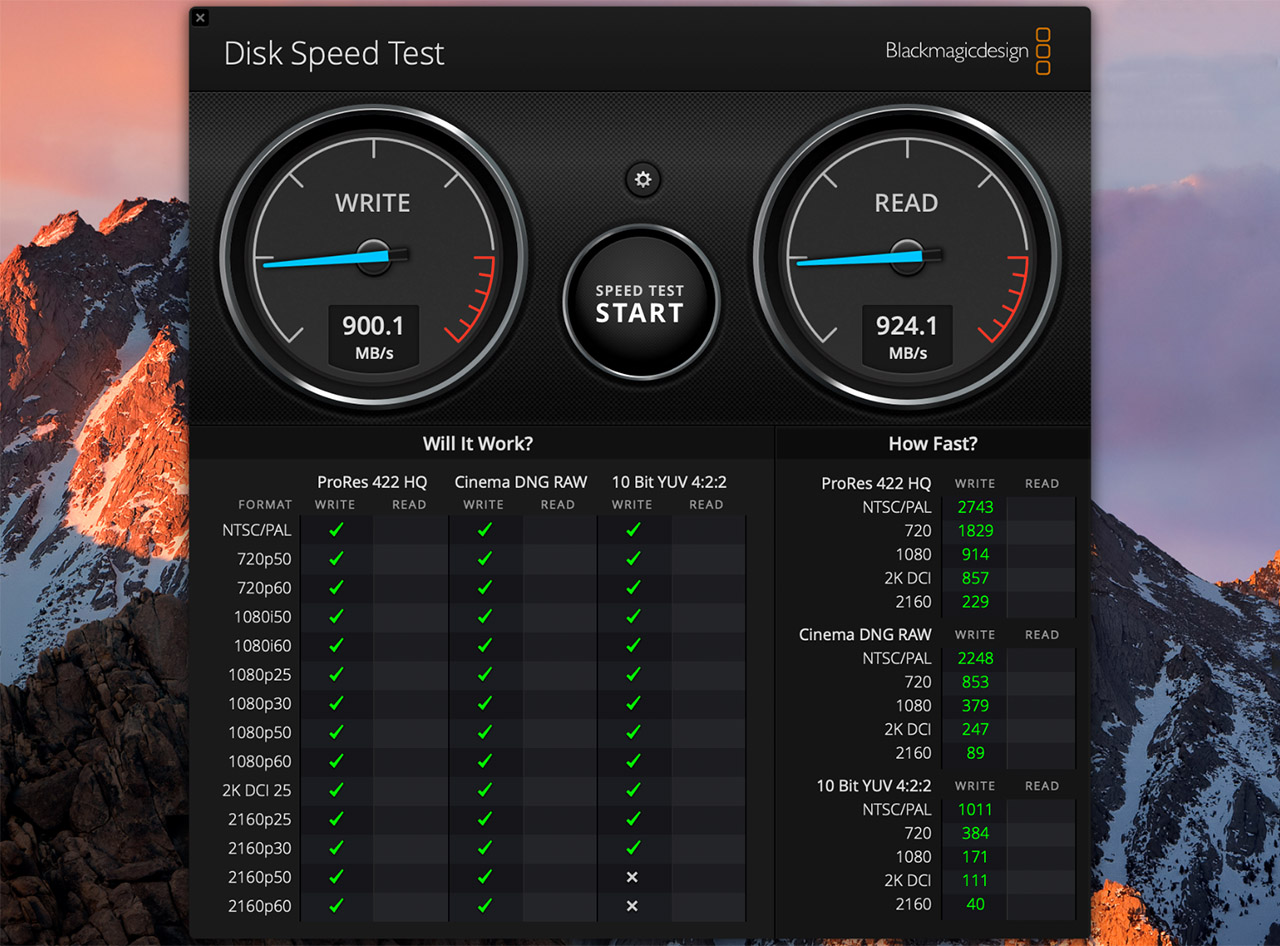 Whether you want to test if your NVMe SSD drive is working before getting all the parts for a new PC build or if you have an extra drive, but no more available slots in your laptop, the Choetech USB-C 3.1 to M.2 SSD enclosure is going to have you covered, offering a decent performance (even though the enclosure it's going to bottleneck your SSD, it's still better than the SATA drives), while also keeping the storage device at an acceptable temperature. I know that it's not the most affordable solution considering that you'll get the best out of your NVMe SSD when it's directly connected to a motherboard, but, as I mentioned before, there are some niche instances when you may need an enclosure and Choetech did a decent job when building this device, enough to be worth taking into consideration.
Note: Check out other Cheotech products on the official website https://www.ichoetech.com/
Choetech NVMe to USB-C Enclosure
-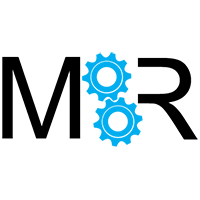 Mark is a graduate in Computer Science, having gathered valuable experience over the years working in IT as a programmer. Mark is also the main tech writer for MBReviews.com, covering not only his passion, the networking devices, but also other cool electronic gadgets that you may find useful for your every day life.