To keep your property well guarded it is essential to have a home security system, but at the same time, a system like that is quite expensive. If you can't afford to pay a fortune, then a surveillance camera may be the best solution.
Right now, there are a lot of surveillance camera variations and the best mandatory features are for the camera to be wireless, HD, to be able to "see" in the night, to be waterproof and to be linked to a smartphone.
The surveillance camera that has all this features and more is the D-Link DCS-2330L Wireless Day/Night HD Outdoor Network Surveillance Camera.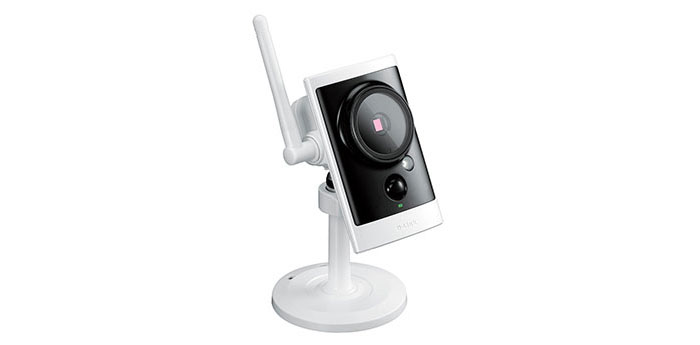 The DCS-2330L is white with a glossy black front, its dimensions are small and if it wasn't for the antenna, you would have a hard time to spot it.
One the front we find the lenses, the power and WiFi LEDs, a microphone, light sensor and the infrared LED. On the backside, underneath the waterproof cover, there is an Ethernet port, a microSD slot and a Reset button.
DCS-2330L can be fixed on the wall using a tripod type mount and can function at temperatures between -13 and 133 degrees Fahrenheit.
The camera has a great field of view (57.8×37.8×66), features a 1/4″ megapixel CMOS sensor, a 15-foot motion detection range and 3.45mm focal length. The videos will have the resolution of up to 1280×720.
As for the software, the DCS-2330L is not dependent on any Linux or Windows application software and it is extremely easy to install if you have a D-Link router using the Zero-Configuration feature.
Even of you don't have a D-Link router, you can go to the mydlink.com, download the d link camera setup and you just have to follow an installation wizard.
What's great about the DCS-2330L is that you receive the D-ViewCam software for free. This allows you to monitor up to 32 cameras and, basically have a full-fledged surveillance system.
Note: There are free apps for iOS and Android phones that you can use to easy access the D-Link DCS-2330L.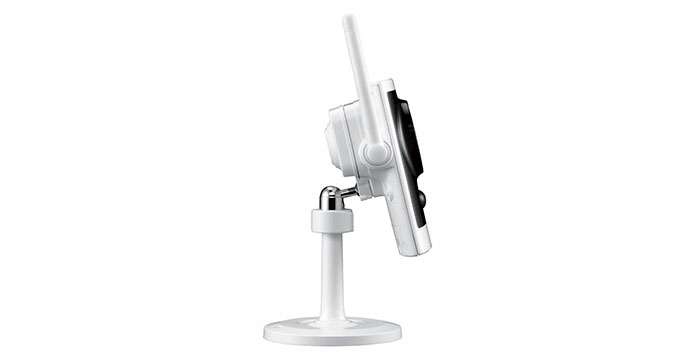 After installing the camera you can configure it so you can enable email notifications or schedule recording. To setup the motion detection you can will use a special tool to draw where in the viewing area you want to detect movement and further to send emails to your phone when this happens.
The HD quality of the images and video are both great in live view and stored in the microSD card (which we found very convenient). As we said, during the daytime, the clarity was impressive, but what about nightime?
It seems the camera behaves really well in the night as well thanks to night vision mode and if the light isn't enough, the camera has incorporated a IR LED that can capture videos up to 5 meters away.
And let's not forget the microphone that delivers a good quality audio.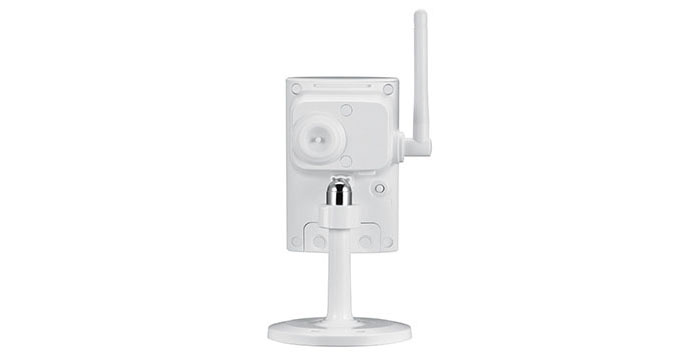 We found this device really useful as we could configure the system in the best way to fit our needs, we could review footage at a later time thanks to the microSD and also receive notifications and/or pictures when the motion detector was activated.
Another great thing is the waterproof feature so you can install it both indoor and outdoor and not worry about weather or temperature.
The D-Link DCS-2330L is perfect for home use, whether you want to be able to monitor your home while being away, use it as a baby cam or just make it an outdoor surveillance cam.
What we liked about this product is that it delivers exactly what it promises, all at a great, cheap price without any monthly fee.
Check the product here: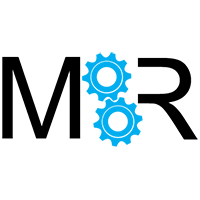 Mark is a graduate in Computer Science, having gathered valuable experience over the years working in IT as a programmer. Mark is also the main tech writer for MBReviews.com, covering not only his passion, the networking devices, but also other cool electronic gadgets that you may find useful for your every day life.