iPhone 6 comes into two sizes, the standard iPhone with 4.7 inch screen and the iPhone 6 Plus which has a 5.5 inch screen.
This phones are the response to Samsung and HTC's large screen latest models and although the market is a little saturated, this two models don't feel at all out of place.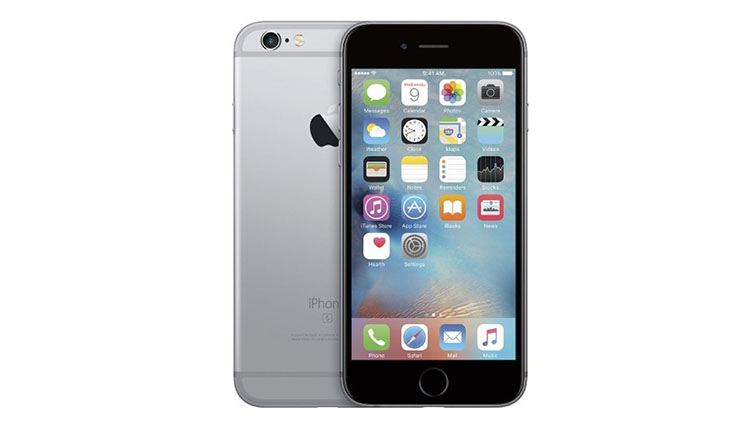 Design
The new iPhone 6 comes in 3 colours: silver, gold, and space grey. The phone now has round edges and slim shape that gives a comfortable and non-slippery feel and remind us more of the iPad or iPod than the previous model, the iPhone 5s.
If you haven't yet adjusted with the size of the new iPhone, Apple gives a helping hand: double-tap on the home button slides the whole screen down so you can have a one-hand access to the buttons and menus on top half of the screen.
The shape of the volume buttons are now pill-shaped and located on the left, while the power button is on the right-side for easier access for one-handed use.
Note: The iPhone 6 dimensions are 5.44 x 2.64 x 0.27 in and its weight is 4.55 oz.
Display
The iPhone 6 comes with a 4.7 inch LED-backlit wide screen Multi-Touch display with IPS technology with a resolution of 1334-by-750-pixel at 326 ppi, while the iPhone 6 Plus enhances this feature at 1920-by-1080-pixel resolution at 401 ppi which will lead to a highly impressive colour accuracy and images of a little more depth and dynamism.
A new feature that was not present in the previous models is the Dual-domain pixels which allow for broad viewing angles and a better colour saturation.
All in all the iPhone 6's display is not greater than the ones seen in products given by the competitors.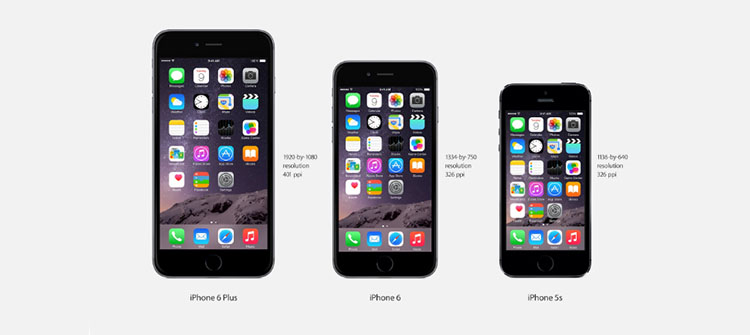 Performance
Now here is where the new iPhone 6 really shows it's strength. With the best WiFi connection on smart phones, faster LTE (20 LTE bands) with up to 150Mbs and a new dual-core A8 CPU with 1GB of RAM, upgraded graphics and an improved M8 motion coprocessor, iPhone 6 gives a smooth use without any judder no matter how resource-heavy web pages or applications were loaded.
Every test made using any benchmark, the new iPhone 6 was way in front of every other smart phone tested.
Funny enough the only smart phone capable of beating the iPhone 6 was the iPhone 6 Plus.
Camera
At first sight, the camera, although it's great, doesn't seem to bring much improvement from the previous models. The same 8-megapixel iSight camera with 1.5µ pixels, True Tone flash, Backside illumination sensor and Auto image stabilization.
But there are some elements that will make your photos look greater than the ones made with an iPhone 5s, like the Optical image stabilization (only for Plus), Cinematic video stabilization, and the Autofocus with Focus Pixels that will give a much faster autofocus and a better image stabilization helping you to make professional looking Full HD videos and stunning clean and detailed photographs.
Also other improved features are the Panorama up to 43 megapixels that helps you take better panoramic photos and the improved face detection for better selfies.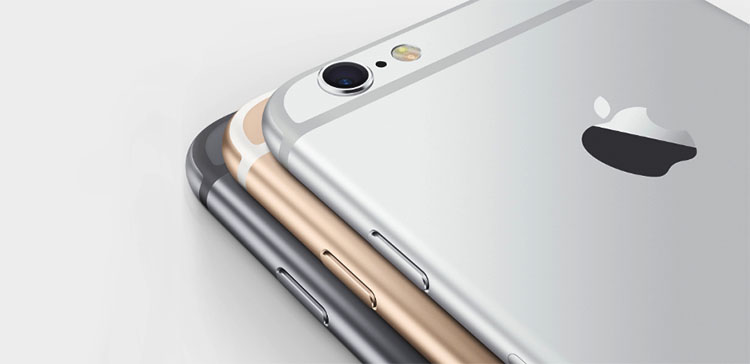 Battery Life
Battery life on the new iPhone 6 and more especially in the Plus version is better than its predecessors.
The talk time using 3G, while it was about 10 hours in the iPhone 5s, it is now 14 hours for iPhone 6 and a staggering 24 hours on iPhone 6 Plus.
The standby time for the standard model is up to 10 days and for the iPhone 6 Plus it can reach 16 days.
But that is not all the Apple engineers improved, now, the internet use can reach up to 12 hours on 3G, LTE or WiFi, the video playback can go to 14 hours and the audio playback up to 80 hours.
Basically, the iPhone 6 is one of the longest-lasting smart phones around.
iOS 8
Comparing to previous versions of iOS 8, aside from the fact that a lot of bugs have been fixed, several new features have also been added.
The most prominent of these features is the "Continuity". Using Continuity, users will seamlessly transition tasks between iPhones, Smart Watch ,Macs and/or iPads.
It is now possible to send and receive messages across all your Apple devices. Another interesting features are the third-party keyboards, interactive notifications and widgets in the Notification Center.
To conclude this review I can say the new iPhone 6 is a great piece of technology, a lot has been improved from the previous models and it gives that freshness vibe that most smart phone companies aren't yet capable of.
So if you want a smart phone with great battery life, larger display, fantastic performance and a professional camera then the new iPhone 6 or iPhone 6 Plus is the best choice.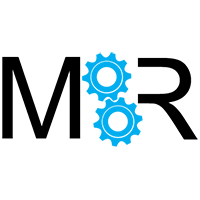 Mark is a graduate in Computer Science, having gathered valuable experience over the years working in IT as a programmer. Mark is also the main tech writer for MBReviews.com, covering not only his passion, the networking devices, but also other cool electronic gadgets that you may find useful for your every day life.