The advent of smart wearable devices has completely revolutionized the way the society functions and it has opened basically infinite possibilities when integrated with the IoT.
But, while a smart wearable (be it a smartphone or a smartwatch) offers a lot more in terms of functionality and usability than its traditional counterpart, it also means a decrease in the battery life duration. This indicates a rather steep decrease to only a day of battery life (or two, if your device is used moderately) and, depending on the device and model, it also means daily overnight charging.
It's true that manufacturers have been constrained by different standards (USB 2, USB 3 or Apple's Lightning Connector), so a single cable could be used for multiple devices, but, smartwatch manufacturers have managed to escape this constraints and have created their own, individual chargers. So, more cables on the desk, something that would irritate any neat person. The best way to keep everything together is to use a stand, such as the LXORY XStand (special thanks to LXORY.com for providing a review sample). In this particular case, we're dealing with a sturdy stand specifically designed for the Apple Watch and an iPhone, but it will work with other types of smartphones or smartwatches, as well.
The XStand consists of two metallic pieces (one thicker than the other), both with a narrow cut-out on one side to allow them to get attached together and form a stable stand for both your phone and your smartwatch. Each piece is covered by a matte finish (it doesn't retain any fingerprints), it has rounded corners (so it won't accidentally scratch your devices) and, inside the package, you get lots of rubber pieces (depending on the chosen XStand, these can be of different colours and of different size) to stick around the metal plates.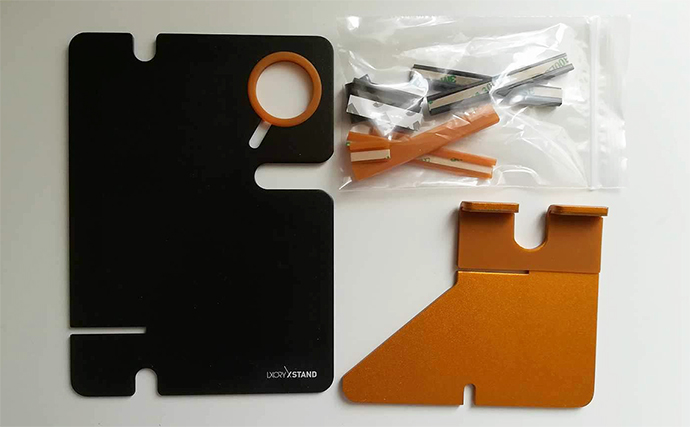 You can put these rubber stickers on the bottom of the larger plate to keep it from budging (although it's made of metal, it isn't that heavy, so the rubber feet will add quite a bit to the stability – it's relatively lightweight, as it weighs 0.35 lbs), but you can also add them on the top side, to protect your phone or watch from scratching and on the back of the larger plate, you can stick one rubber band for the smartwatch charging adapter wire (the best way to easily attach them onto the metal plate is to first put them on the surface and then remove the protective layer – inside the box, you get more than one set of stickers).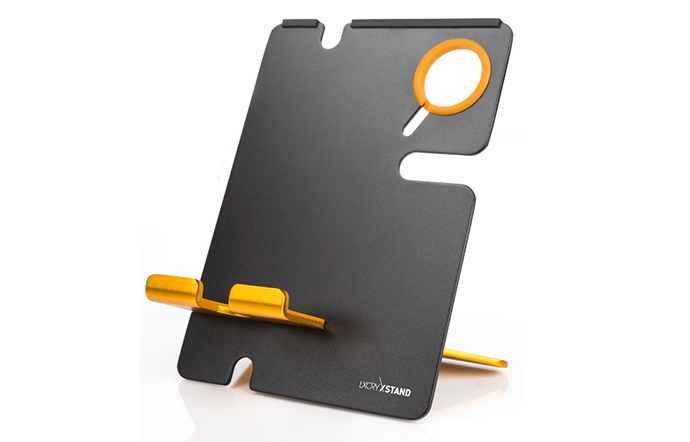 It's really easy to add the cable to your phone, since all you have to do is follow the cut-out on the bottom edge of the plates and the iPhone will simply sit on the secondary piece (which has a protective rubber layer for stability and to protect it from scratching), but the smartwatch requires a bit more attention: on the main plate, you'll notice the circular cut-out which is covered by a protective rubber layer, that will be used to insert the Apple Watch charging cable; afterwards, you can simply put the Apple Watch and it will magnetically attach itself to the charger (you can definitely put other smartwatches, but the circular zone may not be compatible with their charging cables).
The space for the phone is quite large, so you can use different types of cases while charging your smartphone (even the rugged ones) and that's because the XStand was also designed to be used with a wireless QI charger. The wireless charger consists of a transmitter pad, which will be attached to the stand and a receiver, which has to be inserted into the Lightning port of the iPhone.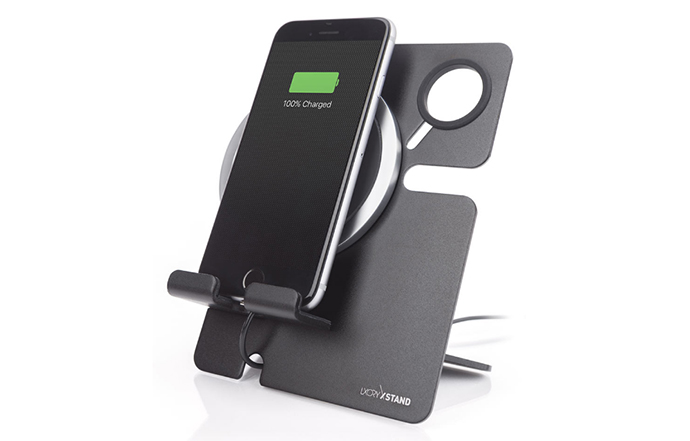 In terms of applications, the XStand can be positioned on a night stand to easily charge your devices over night, but, you can also use it at work, where you can easily check any notifications and navigate the web. Furthermore, the XStand is also travel friendly, since it is very easy to detach the two parts and slide them in a luggage pocket (or while travelling by train or plane, you can put the phone or tablet in landscape mode and enjoy the movie, without worrying if the device may fall on its face).
Overall, the XStand is an elegant device, it's very simple in its design, but also surprisingly practical, so, if you own an Apple Watch and an iPhone and are in need of a reliable dock, the XStand is a good solution.
Note: Inside the package, there are two aluminum plates, a manual and lots of rubber pads.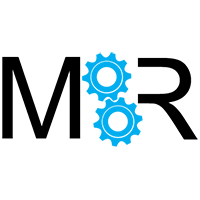 Mark is a graduate in Computer Science, having gathered valuable experience over the years working in IT as a programmer. Mark is also the main tech writer for MBReviews.com, covering not only his passion, the networking devices, but also other cool electronic gadgets that you may find useful for your every day life.