There is currently a race towards creating the smallest handheld printer and, while last year PinCube proudly held this title with its cubic device, the Selpic P1 wants this title for itself by adopting a design very much similar to the traditional highlighting marker, making it far easier to carry around and more intuitive to use on various surfaces. That's right, the Selpic P1 can be used to print various images or texts, QR codes and barcodes on pretty much any type of porous surfaces, which includes wood, textile, leather and so on.
It's true that the Selpic P1 has been advertised as very similar to a pen and, while it's true that it can easily be slipped in a pocket (measures 5.1 x 1.2 x 0.9 inches), the device resembles more a marker, featuring a a couple of easy to access buttons and inside, there is a 7 V battery.
This way, you should be able to use it continuously for about 3 hours on a single charge (this claim remains to be tested) and during this time, the manufacturer says that the device can print 90 A4 papers with only 5% of ink cartridges.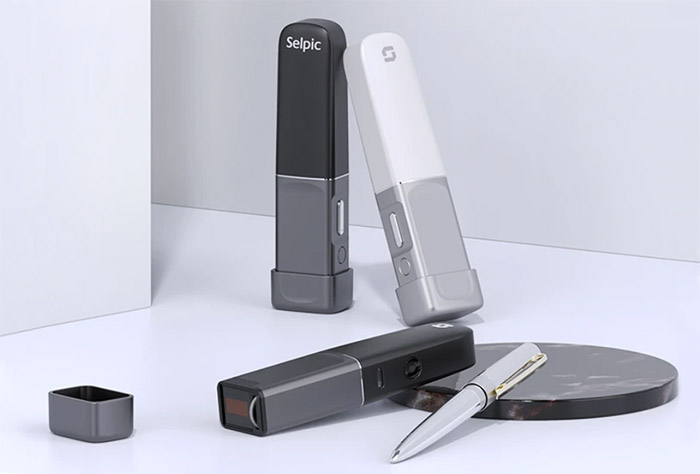 The handheld printer should also be surprisingly fast due to the 300 tiny nozzles per head (with 0.0002 inch of nozzle spacing), each of them being able to eject 18 million drops per second and the quality of the print is advertised as one of the best in its class (600 DPI resolution, vivid colors and excellent clarity, therefore making the handheld printer suitable for the corporate market as well – businesses logos, cards and so on). The printing speed can be customized and there are other various aspects that can be configured directly from the dedicated app.
Indeed, the Selpic P1 comes with an app compatible with both iOS and Android OS (there is also an utility tool that can be installed on a PC or Mac). I also noticed that Selpic will make available the software development kit (SDK), so that the users can customize the app and add as many new features as they want.
You can check out the Selpic P1 on the official website or on the Indiegogo page – at the moment of writing, there is a discount for the 'early bird' backers for this project, going to $89 from the $199 MSRP.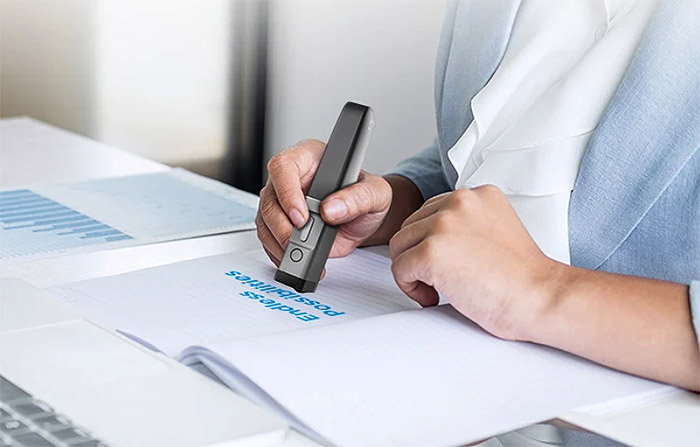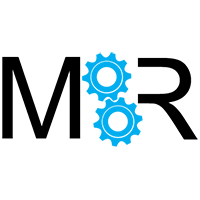 Mark is a graduate in Computer Science, having gathered valuable experience over the years working in IT as a programmer. Mark is also the main tech writer for MBReviews.com, covering not only his passion, the networking devices, but also other cool electronic gadgets that you may find useful for your every day life.