Considering that in the last few years, a lot more people have realized the vital importance of becoming more eco-friendly, meant that the one-time-use only plastic bottles had to go and be replaced by the reusable BPA-free (and usually stainless steel) water bottles. Unfortunately, they're still not as widely adopted as they should, but we're getting there and manufacturers such as Super Sparrow has made available a large variety of water bottles, so I decided to check out the 25oz insulated stainless steel wide-mouth bottle.
As expected, the manufacturer says that it checked all the boxes, so we should expect a double-layer vacuum sealing cap to compliment the stainless steel body which should also ensure that the beverage remains cool or hot for longer and, of course, it's both BPA and toxin-free.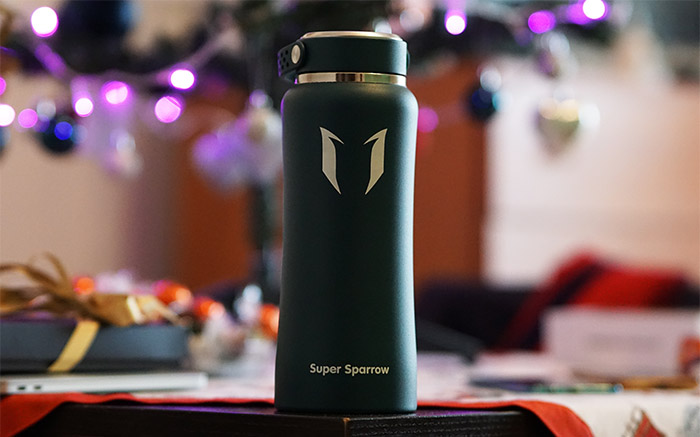 The bottle is also available in multiple colors and sizes, and I know that it is an ongoing trend to get yourself a stylish bottle to make a fashion statement (I suppose), but this is mostly only skin-deep considering that a reusable bottle can actually solve a grave problem. Indeed, it aims at reducing the waste in the oceans and using a reusable bottle can indeed make a difference if enough people decide to change their life style. That being said, there are lots of brands available out there which means that Super Sparrow has a lot of competition to fend off, so let's check out the 25oz wide-mouth water bottle and see whether it's worth getting as a daily driver.
The Super Sparrow water bottle that I got for testing is 32 ounces and it's covered by a dark green finish, but you can choose from other 14 available nuances, including a couple of personalized prints. The water bottle is made out of durable food-grade 18/8 stainless steel which will work great at preventing corrosion (and you can see the silver finish inside the bottle), while the paint on the outside has a rough texture which seems to work very well when handling the water bottle even if it gets wet (or if you're sweaty, during or after a workout). As expected, the paint will not wear off after you wash the bottle, regardless of the temperature, but if you drop the Super Sparrow a few times on the concrete, it easy to get it chipped. The steel is also not the thickest I have seen on an insulated bottle, but it was similar to another water bottle that I recently tested, the 64Hydro – it's worth noting that the steel on the Noerden Liz seemed slightly thicker.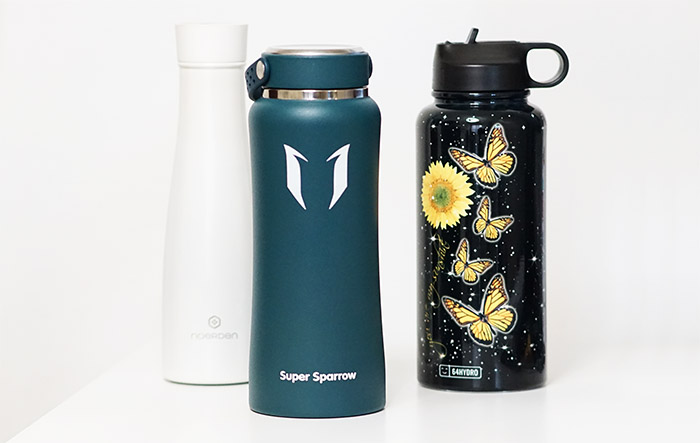 The idea is that if you repeatedly drop the Super Sparrow bottle on the ground, the body of the bottle can get deformed. To avoid dropping it, the manufacturer has added a silicone band that's attached to the rather large lid, but there's a reason for why it has such generous proportions: the mouth of the bottle is 6-inches wide (or 15.5 cm). This will allow you to easily add even larger cubes of ice, but it may not work that great for when doing any outdoor-suitable sports. The good news is that even if the manufacturer has not yet made available a separate straw lid for this type of bottle, I noticed that the mouth is standard size, so I could easily use the straw lid from the 64Hydro (which means that you can get one from a third party and it will work just fine). I have to point out that the 'native' lid is very stylishly designed being made out of the same stainless steel for the most part, but it had a plastic section where the cap gets to be rotated on the bottle.
It also features the same dark green grippy paint on its exterior, while it has kept the steel visible at the top and it's clear enough as to act as a mini mirror. If I put the Super Sparrow 25oz next to the 64Hydro 25oz, despite being able to contain the same amount of water, they're quite different size-wise. The latter is bulkier and shorter, while the Super Sparrow bottle is slimmer and a tad taller, measuring 9.4 x 3.6 inches.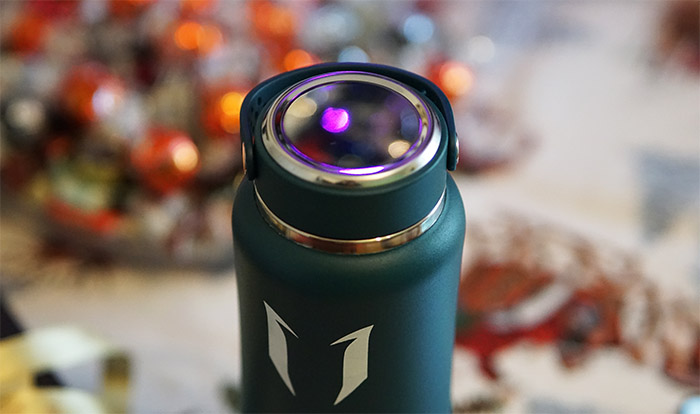 I don't know if taller is better, but I have been using the Noerden Liz 16oz ever since it was released and I had no problem with it, considering that it's taller than both aforementioned water bottles. As expected, the Super Sparrow bottle is available in multiple sizes, ranging from 17 ounces to 34oz. That being said, the manufacturer has advertised that the Super Sparrow water bottle will be able to keep beverages hot for 12 hours and cold for 24 hours, so I decided to check this claim.
To do so, I filled the bottle with water at about 120 degrees F, closed the lid and gradually checked to see at which point the water became warm. It happened after about 5 hours and a half which is very similar to the 64Hydro and confirms my suspicion that the stainless steel is indeed not thick enough to keep the water hot for up to 12 hours – furthermore, if you put the bottle in a colder environment, the beverage will cool down faster. Of course, it's a decent performance and will work fine for my needs (5 to 6 hours is more than enough to drink my tea warm enough during the day). Now, regarding the cold water, I saw that ice cubes would fully melt when the 24-hour point was reached and the water remained cold, but it will depend a lot on the room temperature (I tested it while there were about 65 degrees F). I know that some people said that after they added hot water, the lid would allow some water to spill, but in my case it didn't happen (I shacked the bottle violently for a good couple of minutes and no drop got out).
In order to properly clean it, the manufacturer advises that you wash it with hot soapy water, but to avoid cleansers with bleach or chlorine. Furthermore, the bottle is not dishwasher safe and you should also not attempt to insert it into the microwave, freezer or stove.
Conclusion
If you care enough for the environment (as you should) and want to remain hydrated throughout the day, then a reusable insulated water bottle is a must and the Super Sparrow 25oz is more than suitable for the task. You get a stylish look, a good grip and the bottle did decently well at keeping the water both warm and cold, so, if you're in the market for a reliable water bottle, you should definitely give the Super Sparrow series a shot.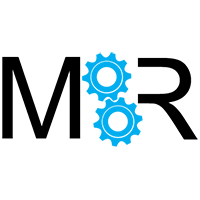 Mark is a graduate in Computer Science, having gathered valuable experience over the years working in IT as a programmer. Mark is also the main tech writer for MBReviews.com, covering not only his passion, the networking devices, but also other cool electronic gadgets that you may find useful for your every day life.