The Tasmor 5050 RGB LED light strip was designed to improve the look of your room, whether to give your kitchen a more sophisticated look or to simply add more RGB to your gaming gear and unless you're trying to replace the regular lighting system with the low-power LED strips, the applications are always going to be aesthetic in nature.
But that's something that all the power strips can do, so what makes this one so special? Well, besides reproducing various lights and having a decent brightness level, Tasmor says that its LED light strip can synchronize with the music that is played in the room by taking advantage of a seemingly very sensitive microphone, which should make for a cool house party. The LED strip is also non-smart (can't connect to your WiFi network) and I don't know if we have gotten to the point when being a non-IoT 'dumb' device can be considered a feature, but since most smart devices offer almost nothing in terms of security, it's not that far fetched for some to see it as some bonus.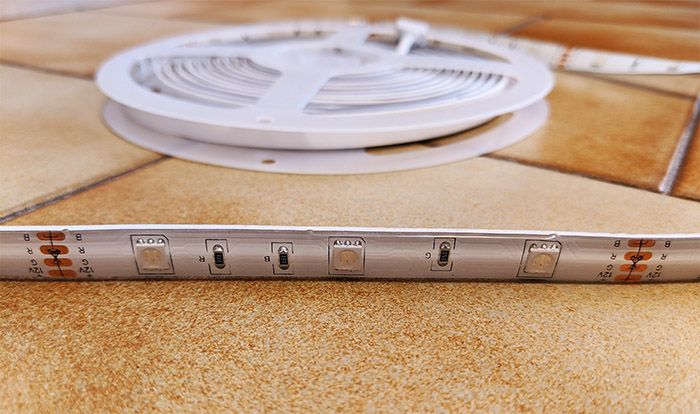 GIVEAWAY
from Tasmor:
👇
If you join Tasmor, you get:
1: VIP service and 10% discount on Tasmor stores.
2: Get mysterious gifts!
⭐️To get the VIP service and 10% off in the Tasmor store on Amazon:
1. Follow TasmorDirect page: https://www.facebook.com/tasmorsocial/
⭐️To get the misterious gift:
1. Follow TasmorDirect page
2. Tag 3~5 of your friends in the comment of the pinned post.
What do you exactly gain and what do you lose when there is no way to connect to a WiFi network? It pretty much all falls down to the app control which, if done properly, can offer a high degree of flexibility, ensuring that you can easily change the color patters directly from the app, as well as sync the strip to any song playing on your phone and most importantly, you may be able to integrate the LED strip with smart assistants or create IFTTT applets – also, let's not forget that you can check if the lights are turned on or off while you're not at home.
OK, it's undeniable that the 'smartening' of the LED strip has some serious benefits, but being unable to connect to the WiFi doesn't mean you don't have access to a similar set of features (kind of) via a dedicated remote control and most importantly, you don't add yet another IoT device that can pose a security risk or that wants your precious data (and you would be surprised to see what absurd requirements have to be met with some apps – you got yourself a smart toaster? That's awesome, but the dedicated app needs to access your contact list and your location at all times, otherwise it won't 'function properly'.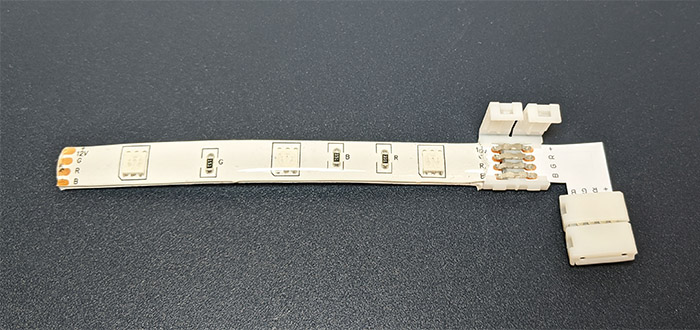 That being said, inside the box, you get two rolls of LED strips (each in its own anti-static package), a small plastic envelope containing a couple of extension cables, a couple of L shape connectors, four additional pin connectors, some screws, as well as four LED strip light clips; besides all these very welcomed accessories, inside the box there is also a remote control, the RGB control box and a power brick (which I think is a bit too big considering that the output is only 12V). I'm not entirely sure why the L-shaped connectors have been added, but I can tell you that to use them, you will have to remove the protective coating, otherwise, it won't fit into the plastic enclosure.
The LED strip itself has two sides, one with adhesive band and the other showing some of the circuitry, but to not become a fire hazard, this part is covered by a transparent silicone coating. The strip is IP65-rated, so it can be used outdoors, ensuring that no dust can tamper with its functionality and, in case it rains, the LED strip should also remain fully functional (be aware that this type of device usually remain operational when the temperature ranges between -4 degrees F and 176 degrees F).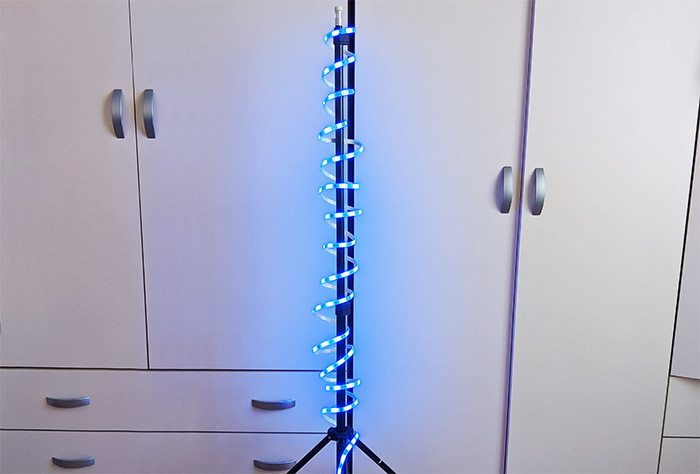 One significant problem that a lot of LED strips have is the quality of the adhesive which more often than not proves to be too weak to maintain the strip attached to the wall. When there is no tension, the Tasmor LED strip has done decently well and it managed to remain connected to the wall for a long period of time, but you do need to also attach the RGB control box and here is where things fall apart a bit. Since you have two rolls of LEDs (each 16.4 feet long), you can attach both to the small RGB control box which in turn connects to the fairly large power brick. If you decide to put the LED strip near the ceiling, the control box and the power brick will definitely pull the LED strip down regardless of the type of adhesive used and the only way to prevent this from happening is by relying on the four clips provided in the package.
From my experience, I wouldn't rely solely on the adhesive if you want to attach the LED strips on a wall since the paint may prevent a proper adherence, but if you absolutely have to, just add some plastic clips to get some peace of mind. If attached to a desk or any other furniture, the adhesive proved to be strong enough to keep the strip in place (just make sure that the control box doesn't put any tension on the LED strip).
About every four inches on the LED strip, there is a special area where you can cut it and each part can then connect separately (you will need to add a pin adapter to one end), but I did have a problem with one roll. I decided to put a piece of the Tasmor LED strip on the back of my desk, so I cut it at about 40 inches and then I decided to power it on: the strip would flash occasionally, but I was unable to make it work (the other side remained perfectly functional).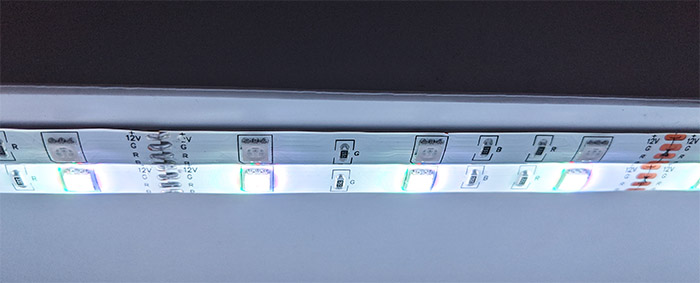 To see if this problem will show up on the second roll as well, I did the same thing on the second LED strip and everything went perfectly fine. The smaller strip would connect to the RGB control box, as well as the larger piece, but a new issue arose: while trying to glue the strip to the back of my desk, I noticed that a huge chunk of adhesive was missing (approx 15 inches) and after I checked closely, I saw that the missing adhesive remained attached to the removable plastic part, so the quality is clearly not the best. As for the non-functional strip part, I spoke with the manufacturer and it seems that you need to be very careful when you cut them since it's very easy to damage the wiring, especially when you use blunt scissors.
Moving past these potentially deal breaking issues, I was able to partially attach the LED strip and I could use the remote control to change the LED patterns (don't forget to remove the transparent piece of plastic before using the remote). The remote itself (RGB controller) is filled with buttons, allowing you to easily customize the way the LED will behave: before anything else, you will want to press the Power button and then simply go through the color tones (there are 15 available + white); immediately to the right, there are four buttons dedicated to choosing the brightness of the LEDs.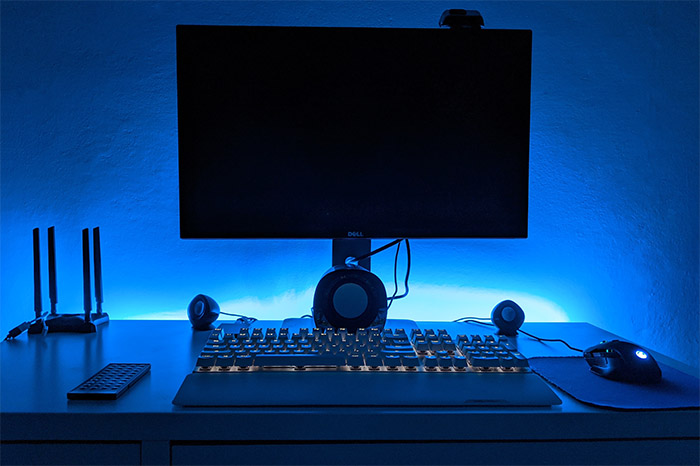 Underneath the color selection, there is a set of four buttons for choosing the time until they'll automatically turn off (useful if you want to have some form of night light until you go to sleep – spans from 30 to 120 minutes in increments of 30 minutes) and further down, you can find the music-related buttons: you can choose between four patterns and once activated, it will rely on the built-in microphone to listen to any surrounding sound and, using the LED lights, it will react to it. The music synchronization works well enough only if the sound is above 65dB (as measured next to the RGB control box – anything further may require for the music to be even louder).
It's worth noting that the first two buttons from the remote will allow you to adjust the sensitivity of the microphone. The last eight button are dedicated to some preset patterns that you can use with the RGB LED strip and you can pause it at any time using the Start/Pause function which is the third button, next to the Power button.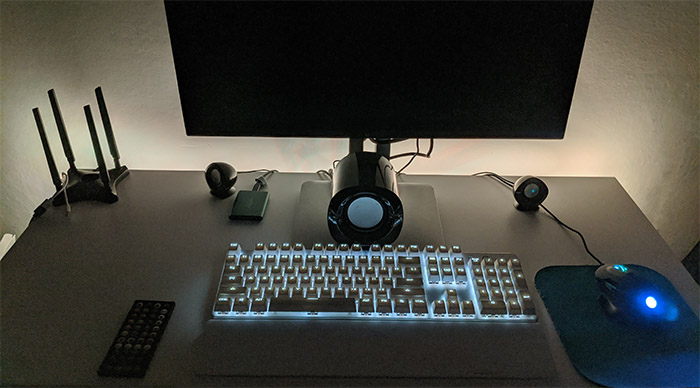 Conclusion
If you want to enhance the look of any room in your home, then you can't go wrong with using a RGB LED light strip and the Tasmor does offer all the features that one may expect and as a plus, you do also get the music synchronization. Furthermore, since it's not WiFi-enabled, more people will dare to try them, so there's a higher chance that you'll see them on storefronts, restaurants or other business-related building due to the lack of an app. Still, from the purely technological point of view, it can't really hold a candle to a smart LED strip which has a securely implemented app, but, since the IoT market is all over the place, perhaps investing in a regular power strip may not be that bad. But, it's worth mentioning that I did get a problematic unit, so there are some significant quality control issues that need to be taken into consideration before purchasing it.

Pros
It's IP65-rated, therefore both dust and water resistant
The music synchronization works great when the music is sufficiently loud
Remote control
32.8 feet long
Can connect two LED strips at the same time
Cons
I noticed that the adhesive can stick to the removable tape, therefore missing from the strip itself
The connectors are extremely sensitive, so be very careful when cutting a strip since it can easily ruin one or both sides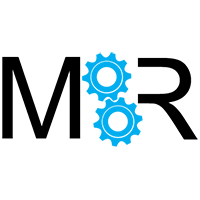 Mark is a graduate in Computer Science, having gathered valuable experience over the years working in IT as a programmer. Mark is also the main tech writer for MBReviews.com, covering not only his passion, the networking devices, but also other cool electronic gadgets that you may find useful for your every day life.