How do we maintain our teeth?
We brush our teeth, we floss and we use mouthwash..but is it enough for a perfect smile?
The answer is not quite. Every time I went to my dentist there was always a problem, either my gums were swollen or cavities started showed up between the teeth.
Besides a good brush, a continuous use of mouthwash and regular flossing, you should use a oral irrigator.
Why?..you ask.
Well, it can reach spaces between teeth that a traditional flossing cannot, it is a lot more gentle with the gums, but most important, people who wear braces (flossers will make a big difference in difficult-to-reach areas) or who have had an implant or dental crowns will see a lot of improvement in gums (it is more effective against bleeding and inflammation) and ease of use than the traditional floss.
So in this article I will review the best dental flossers that you can buy  so you can maintain a high level of dental hygiene.
1. Waterpik Aquarius Water Flosser (WP-660)
The first product is the most acclaimed irrigator of 2014, Waterpik Aquarius Water Flosser (WP-660).
Note: Waterpik flossers are known to be one of the best and most reliable  in the world.
Coming with a reservoir capacity of more than 90 seconds, 2 usage modes, floss and hydro-pulse massage, this irrigator is essential for anyone who wants healthier gums and a better feeling of freshness.
This product is proven to remove plaque and can reach spaces between your teeth that a traditional flossing cannot.
It is an ideal product for anyone with dental crowns and extremely important for people with implants because not having a proper hygiene can result in loss of implant and/or gum recession.
It is guaranteed that Waterpik Aquarius Water Flosser (WP-660) will make your gums healthier in just 14 Days by the manufacturer.
2. Philips Sonicare HX8211/02 Airfloss Rechargeable Electric Flosser
If you don't like to have a big product that can take up all the space on the sink or maybe you travel a lot and can't afford to loose precious space in your briefcase, then this is the perfect product for you.
Philips Sonicare HX8211/02 Airfloss Rechargeable Electric Flosser is a portable, slim shaped flosser that can provide up to 2 weeks of cordless usage and has a reasonable built-in reservoir.
Like the previous model, it is ideal for people with braces, implants and/or dental crowns but it is perfect for anyone who want cleaner, plaque free teeth.
The single disadvantage with this model is that there are no adjustable water pressure settings, but if you can look past that then this is the best portable electric flosser.
ShowerBreeze Water Jet Dental Irrigator
The third product is very different and a lot cheaper than the other irrigators reviewed in this article.
OralBreeze has managed to impress us with it's new product ShowerBreeze Water Jet Dental Irrigator that although it is a oral irrigator, it functions slightly different than the other 2 products, mainly you have to attach it to your showerhead and let the water flow between your teeth.
Because it isn't electric, there is no loud electric noise, it is cheaper than the electric oral irrigators and it does it's job pretty well.
Although it does not have different water pressure settings, some fancy cleaning program and it isn't portable, what amazes us about ShowerBreeze Water Jet is it's simplicity and ease of use.
Important: This products are not not made to be a replacement but more of a complement to the traditional dental flossing.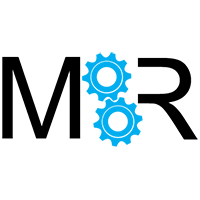 Mark is a graduate in Computer Science, having gathered valuable experience over the years working in IT as a programmer. Mark is also the main tech writer for MBReviews.com, covering not only his passion, the networking devices, but also other cool electronic gadgets that you may find useful for your every day life.