When having trouble getting a good performance from your wireless router or access point, the first settings that people usually change is the WiFi channel. And it makes sense considering that it may be just a bit 'too crowded', so change the number, save and the WiFi speed should come back to life, right?
It is possible to see an increase in throughput, but you should never change the settings blindly, hoping that something may stick. I admit that I am guilty of doing just that some time ago, but the concept behind the WiFi channels doesn't need to be mystifying. So let's have a look at what they are, their relationship with the channel bandwidth and which should be the suitable settings for your network.
What is a WiFi channel?
I am sure that most of you are familiar with the 2.4GHz and the 5GHz radio band, but you need to understand that they're not some fixed frequency points, instead, they're more like a spectrum of frequencies. The 2.4GHz has a range of frequencies from 2,402MHz to 2,483MHz and, when you tune to a specific frequency within this spectrum, you essentially are selecting a WiFi channel for your data transmission.

For example, the channel 1 is associated with the 2,412MHz (the range is between 2,401 to 2,423MHz), the channel two is 2,417MHz (2,406 to 2,428MHz range), channel 7 is 2,442MHz (2,431 to 2,453MHz range) and the channel 14 is 2,484MHz (2,473 to 2,495MHz range). As you can see, there is some overlapping in the frequency range between certain channels, but we'll talk more about it in a minute. The range of 5GHz radio band spans between 5.035MHz and 5.980MHz.
This means that the channel 36 is associated with the 5,180MHz (the range between 5,170 and 5,190MHz), the channel 40 is 5,200MHz (between 5,190 and 5,210MHz) and channel 44 can be associated with the 5,220MHz frequency (the range between 5,210 and 5,230MHz). Now, let's talk about overlapping and non-overlapping channels.
Overlapping vs non-overlapping channels
If you had a look at the channel representation that I put together for the 2.4GHz frequency band using the 20MHz WiFi channel bandwidth, you can see that three channels are different from the others. The channels 1, 6 and 11 are non-overlapping and you can see from the graph that if your APs are using these channels, then they're far less prone to interference.

To get an even better idea is to have a look at the graph representing the 5GHz channels and the way they're grouped to create a larger channel bandwidth. We have talked about the two main types of interference, the co-channel and the adjacent channel interference when we analyzed the best channel bandwidth to use for the 5GHz band. And the idea is that when using the same channel, the devices will be forced to take turns, therefore slowing down the network.
But it's also possible that the adjacent channels may bleed into each other, adding noise to the data, rendering the WiFi connection unusable. That's why most people suggest to keep a less wide channel bandwidth and use non-overlapping channels if there are lots of APs in the area (which are not properly adjusted by a system admin).
Changing the channel, but not the channel bandwidth
We already know that changing the channel bandwidth will have a significant impact on the WiFi performance because 20MHz or 40MHz will deliver a far more stable throughput on the 5GHz frequency band (although not that high) in a crowded environment.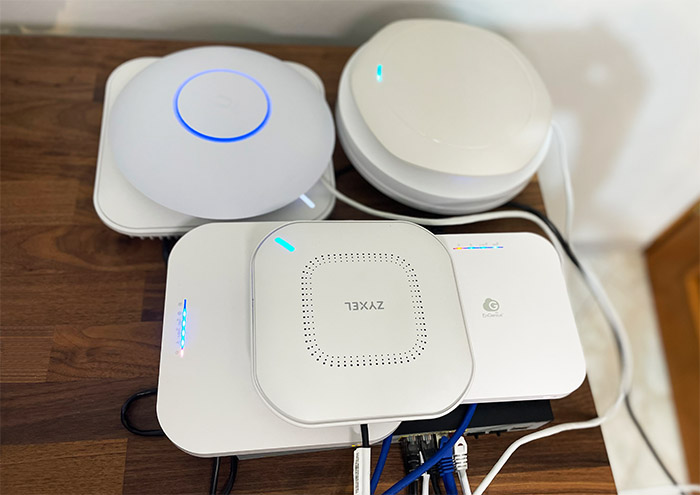 But what happens when we change the WiFi channel, while keeping the same channel bandwidth? Again, it depends if you're switching from overlapping to non-overlapping channels because doing so, you may see a noticeable increase in performance (just keep an eye on the available channels because the wider the channel bandwidth, the less the non-overlapping channels will be available for you to use). Now, in the ideal scenario, where there is no interference, when moving from one channel to the other within the same bandwidth shouldn't really make that much of a difference in terms of data transfer rate.
Auto or manual WiFi channel selection?
The wireless routers and access points usually have the WiFi channel selection set to auto, which means that you may see that your neighbors change theirs annoyingly often. That's because every time they restart the router/AP or there's a power outage, the channel may be changed, so that it's the least crowded available.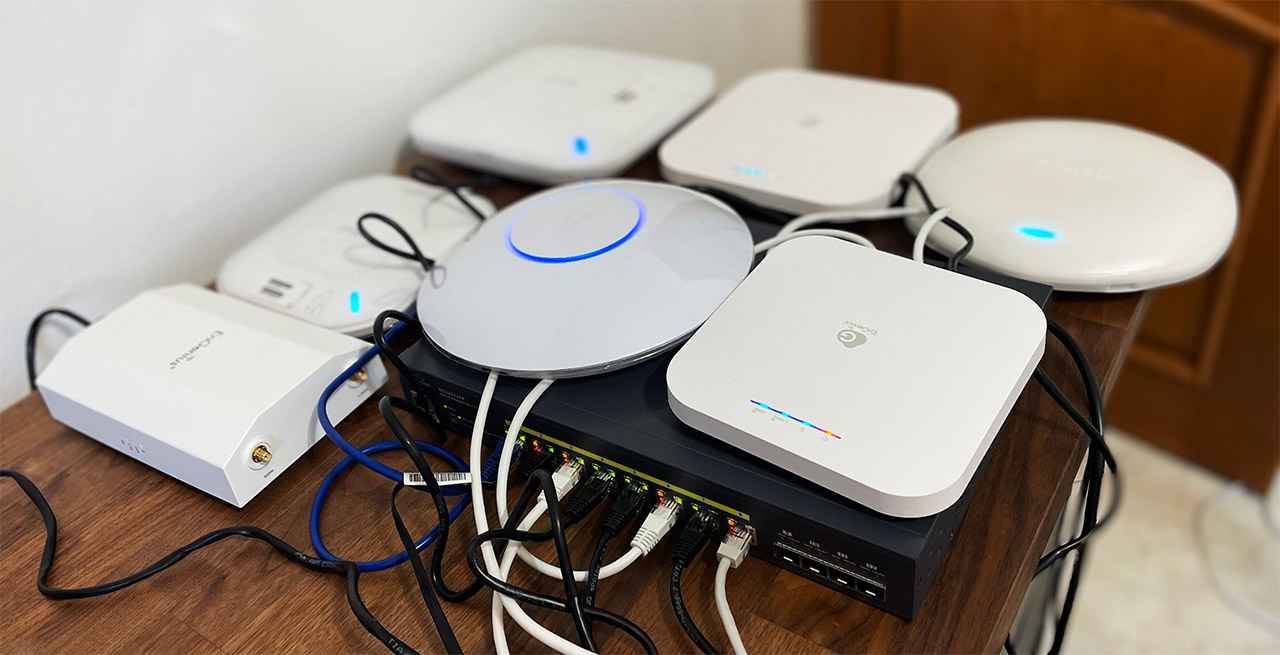 If you choose yours manually, you will have to keep up with the changes to your neighboring WiFi networks, which is why it's a good idea to keep the WiFi channel on your AP on auto as well. If we're talking about an office or some large enterprise network, it's obviously better to have full control on how the network behaves, so the manual selection is better.
When you should use DFS channels?
DFS stands for Dynamic Frequency Selection and it refers to those frequencies that are usually limited for military use or for radars (such as weather devices or airport equipment), which means that they can differ from country to country. So make sure to check whether you're allowed to use certain channels (especially if you got the wireless router or AP from abroad), before you get a knock on your door. Also, it's pretty much obvious that you won't be able to use these channels if you live near an airport.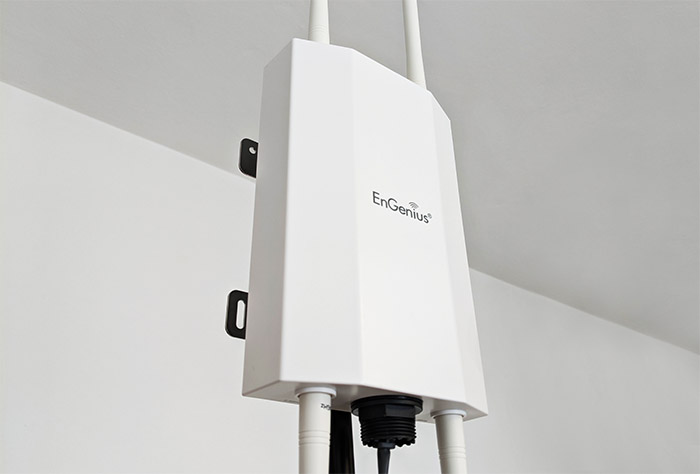 That being said, the main benefit to using DFS channels is that you are no longer impacted by interference from your neighbors WiFi. But do be aware that, depending on the router, there is a high chance that in case it detects a near-by radar using the same frequency, then it will switch to another WiFi channel automatically.
Also, there is another problem that I have often encountered. Not that many client devices will actually connect to a WiFi network that uses DFS channels, so you may find out that while your PC and smartphone continue to have access to the Internet, pretty much every other smart or IoT device will drop the connection.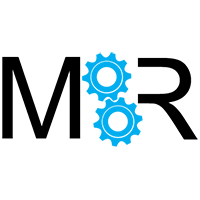 Mark is a graduate in Computer Science, having gathered valuable experience over the years working in IT as a programmer. Mark is also the main tech writer for MBReviews.com, covering not only his passion, the networking devices, but also other cool electronic gadgets that you may find useful for your every day life.