The Choetech HUB-R02 is a compact USB-C to Ethernet adapter that's mainly designed to add a wired Ethernet connection to a MacBook (as well as any other laptop that removed the port to gain a slimmer profile) or to simply upgrade your computer from a 1Gbigabit connection up to 2.5Gbps.
It will need to have a USB-C port available (even USB 3.0 should suffice) and this way, you get to connect your clients to multi-Gigabit routers (such as the Asus RT-AX86U) or to switches that have multi-Gigabit ports.

The latter are still a bit expensive, especially those that support multiple types of connection (not all switches that have 10GbE ports support 2.5Gbps or 5Gbps connections and those that do are expensive – check out the Zyxel XS1930-12HP). The problem with these adapters is that some aren't that reliable especially when transmitting data over a long period of time.
For example, I have been using a QNAP QNA-UC5G1T for a few months before switching to a PC motherboard that supports connections up to 2.5Gbps and the difference in performance is noticeable. That being said, I am curious about how the small Choetech HUB-R02 will perform in our tests and if it's a reliable way to upgrade your network.
Choetech has made the device as small as possible, so the HUB-R02 measures only 2.75 x 0.86 x 0.55 inches (or 7.0 x 2.2 x 1.4 cm) without the cable which measures 5 inches (12.7 cm), which means that it's no larger than a USB flash drive. And the enclosure is made of metal (gray finish) with a hard plastic section towards the front and the rear side.

I did like that the section that surrounds the cable is slightly elongated, thus limiting the risk that the small cable will get damaged, even if you keep the adapter at an odd angle. At the other end of the cable, there's another smaller metallic enclosure that protects the USB type-C connector and yes, we're dealing with USB 3.2 Gen 1 which is just the older USB 3.1 (before things got confusing), so the maximum speed is rated at up to 10Gbps. There is, of course, the limitation at 2.5Gbps, but can the Choetech HUB-R02 really come close to this performance?
To test the way the Choetech adapter behaves, I needed a client device that had a USB-C port available and since the users of Apple computers are most likely the targeted audience, I decided to rely on a 13-inch MacBook Pro from 2017 (the base model). The server is going to be a Desktop PC that's natively equipped with a 2.5GbE Ethernet port (MSI MAG X570) and as for the router, I used the Asus RT-AX86U. Since it has only one multi-Gigabit ports available, while I had to computers, I had to connect the router to a multi-Gigabit Ethernet switch, the Zyxel XS1930-12HP and then connect the client and the server to the switch.

As expected, I inserted an Ethernet cable in the Choetech HUB-R02 adapter which in turn was connected to one of the two Thunderbolt 3 ports. After switching both computers to a wired connection only, I could start the speed test, but before that we need to talk about the cables.
Ideally, you should use CAT 6 cables if you want to have a throughput above 1Gbps, but Choetech suggests that a minimum of CAT 5E should be fine as well which is not wrong in most cases. I have a lot of CAT 5E cables around, so I decided to check out if all will perform the same. And they didn't. Most would go above 2Gbps upstream, but a few CAT 5E cables were limited to 1Gbps even though they weren't that long. So, while most CAT 5E cables will work, I do suggest that you use CAT 6 to save yourself from future headaches. Running the test, I saw an average of 2.22Gbps upstream and an average of 1.06Gbps downstream, so if you expected the same type of performance both ways, it's not going to happen. Still, the 2.22Gbps are impressive and, as you can see from the plot, the throughput remains relatively constant and there are no dropped packets which is great news for online gaming (there is the occasional fluctuation from the server to the client).


As for the heat management, the Choetech USB-C to Ethernet adapter does get warm, but it does not get hot. I ran the test for about three hours and the small adapter did not need to limit the rate to keep the heat down, which is great (it does happen with the QNA-UC5G1T). That being said, for now, the Choetech HUB-R02 is indeed a good and fairly inexpensive option to gain a multi-Gigabit connection, so, if you have the necessary equipment, the device does indeed offer a good value for the money.
Pros
Excellent upstream performance
Does not get hot while transferring data for long periods of time
The adapter is small and portable
The Ethernet port has connection / activity LEDs
Inexpensive
Cons
The downstream performance is a bit limited, but still fairly constant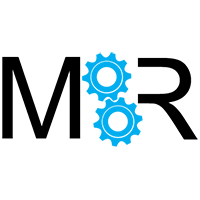 Mark is a graduate in Computer Science, having gathered valuable experience over the years working in IT as a programmer. Mark is also the main tech writer for MBReviews.com, covering not only his passion, the networking devices, but also other cool electronic gadgets that you may find useful for your every day life.