The Kensington SD5200T is a nicely designed Thunderbolt 3 docking station especially created for the owners of small and portable ultrabooks to allow the connection of multiple peripherals (including eGPUs, monitors and external SSDs), while requiring nothing more than a single Thunderbolt 3 cable, therefore ensuring a high degree of flexibility both at home and at the office. The need for docking stations is something of a new occurrence and we can mostly 'thank' Apple for its campaign against the usual set of ports and the switch to a single or a couple of universal Type-C Thunderbolt ports.
While some users may not really be fond of this new approach, it did create a clearer separation line between gaming-focused laptops (which are chunky, have powerful internal hardware, but lack in the battery life department) and the slim, portable laptops which, after the removal of most of the ports (including the Ethernet port), they become incredibly thin (but sturdy, thanks to a metal frame), a lot lighter and come with larger batteries (which now are allowed to occupy more space), so the user gets the perfect portable working station. Considering that people may still need a reliable wired connection to the Internet, a connection to a larger 4K/5K monitor or to a portable SSD drive (or any other peripherals), a good docking station can ensure that all of these needs are met.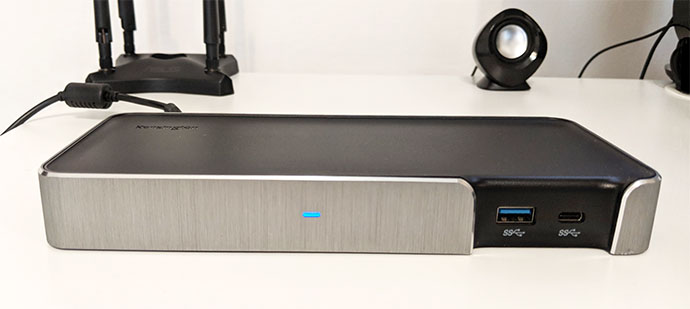 The Thunderbolt 3 isn't really that widespread and you can mostly find it on the newer MacBooks and some other high-end Windows laptops (hopefully that will change after AMD decides to actually use the (now) royalty free Thunderbolt technology), while the other portable computers will have to settle for the cheaper and slower USB 3.1 Type-C connector. But there is a problem: both look the same, so the user may have difficulties understanding the differences between these two ports.
To make it simple, the USB Type-C specification refers to the small reversible port which supports a wide array of protocols, including DisplayPort, HDMI and VGA, while also allowing up to 100W of power to be delivered to any connected devices. One of the first standards to use the Type-C is the USB 3.1 which supports a transfer rate of up to 10 Gbps but, to ensure that the users will not experience any type of latency, Apple decided to implement Intel's new Thunderbolt 3 controller which, unlike the previous Thunderbolt and the USB 3.1 standards, is capable of up to 40Gbps, has a better power consumption and, since it supports the DisplayPort 1.2 protocol, the Thunderbolt 3 can pair a compatible laptop to a couple of 4K monitors at 60Hz (or a single 5K monitor at 60Hz when using the more recent MacBook Pro).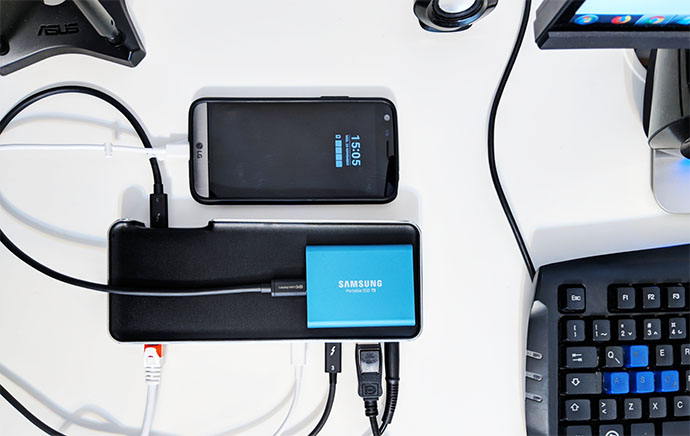 And that's where the Kensington SD5200T comes into play, requiring only a single Thunderbolt 3 cable connection to your laptop to gain a wired connection to the Ethernet and to carry all your peripherals. While most other Thunderbolt 3 docking stations are plain looking, a bit more thought has been put when designing the Kensington SD5200T, so the device will not look out of place next to your ultrabook: the top and bottom part of the case are made of plastic, while on the lateral sides, Kensington added a thick metallic layer covered by a brushed pattern which gets interrupted on the front side by a small LED light and by two ports.
Furthermore, the plastic on the top surface curves towards the metallic outer shell which, paired with the chamfered edges, it gives the device a unique, elegant appearance.
Unlike the CalDigit TS3 Plus that was designed to be kept on an upwards position, the SD5200T can only sit horizontally on a flat surface and, on the bottom area, you can find two mounting holes (if you decide to purchase additional brackets to mount the docking station to the back of the monitor), an info label and four silicone feet for increased stability, especially when you connect all the ports – the unit is also heavier than most other devices from the competition because of the outer metallic layer (it weighs 11.9 ounces), but its footprint remains within the norms (it measures 8.6 x 3.4 x 1.0 inches – so it won't take more space from your desk than necessary).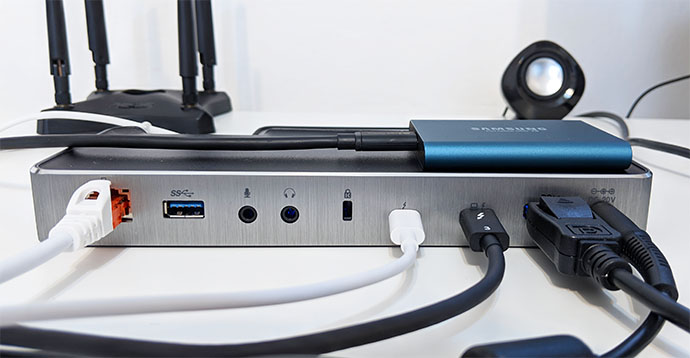 As expected, the main point of interest is going to be the ports area and Kensington decided to put most of them on the rear side of the device: from the left, there's an RJ45 Gigabit Ethernet port (since most thin laptops have removed the Ethernet port, this will come in handy to gain a stable wired connection to the Internet – great for games and video streaming), a simple USB 3.0 Type-A port which is useful for connecting any peripherals (mouse, keyboard, external HDD and so on), but, paired with the other USB 3.0 on the front side of the SD5200T it may prove to not be enough for most users (to counteract this problem, you can daisy-chain multiple docking stations or use additional dongles).
Next to the rear USB 3.0 port, there is a 3.5mm microphone and a 3.5mm headphones jack (and the sound seems clear even at lower volume, a problem which plagued the TS3 Lite from Caldigit), but I'm not really a fan of the decision to put these two ports on the back area; there's also a Kensington Security Slot (the manufacturer's signature – you can attach a security cable to the slot to ensure that the device can't be stolen) and two Thunderbolt 3 ports. The first TB3 port can be used to either add peripherals or for daisy chaining multiple Thunderbolt 3 docking stations to gain more ports (it can charge devices that don't need more than 15W and it is backwards compatible with devices that have USB Type-C ports – it recharged my Pixel 2 XL from 10 to 100 % in about an hour and a half using the Fast Charging technology), while the second TB3 port (the one with the laptop icon) features a power delivery of up to 85W, so it is the most suitable for connecting your laptop – a fantastic addition since you won't have to carry around a power brick.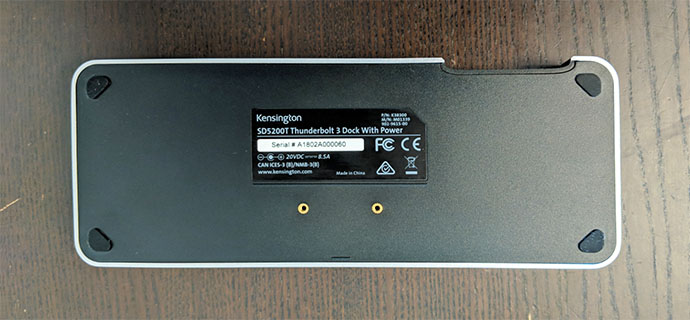 85W should be plenty for most laptops that support Thunderbolt, but you shouldn't do resource-heavy tasks while the device is charging if you want it fully charged quickly (an XPS 13 9370 went from 20 % to 100 % in about 2 hours with very light use). Obviously, if your computer requires more than 85 W, then a docking station will not be enough and you will have to rely on the dedicated power brick (be aware that the Kensington SD5200T's power brick is almost as large as the dock itself, but considering that it's easy to tuck it away under a table, it won't really be an inconvenience).
To test the storage read/write speeds using a Thunderbolt 3 port, I decided to connect an external 256GB Samsung T5 SSD and measure its speed when it was connected directly to the XPS 13's Thunderbolt port and the through the docking station. This way, when connected directly to the external SSD drive, the sequential read speed was, on average, 532 MBps and the sequential write speed was 516 MBps. While going through the Kensington SD5200T docking station, the sequential read speed was, on average, 510 MBps and the sequential write speed was around 488 MBps.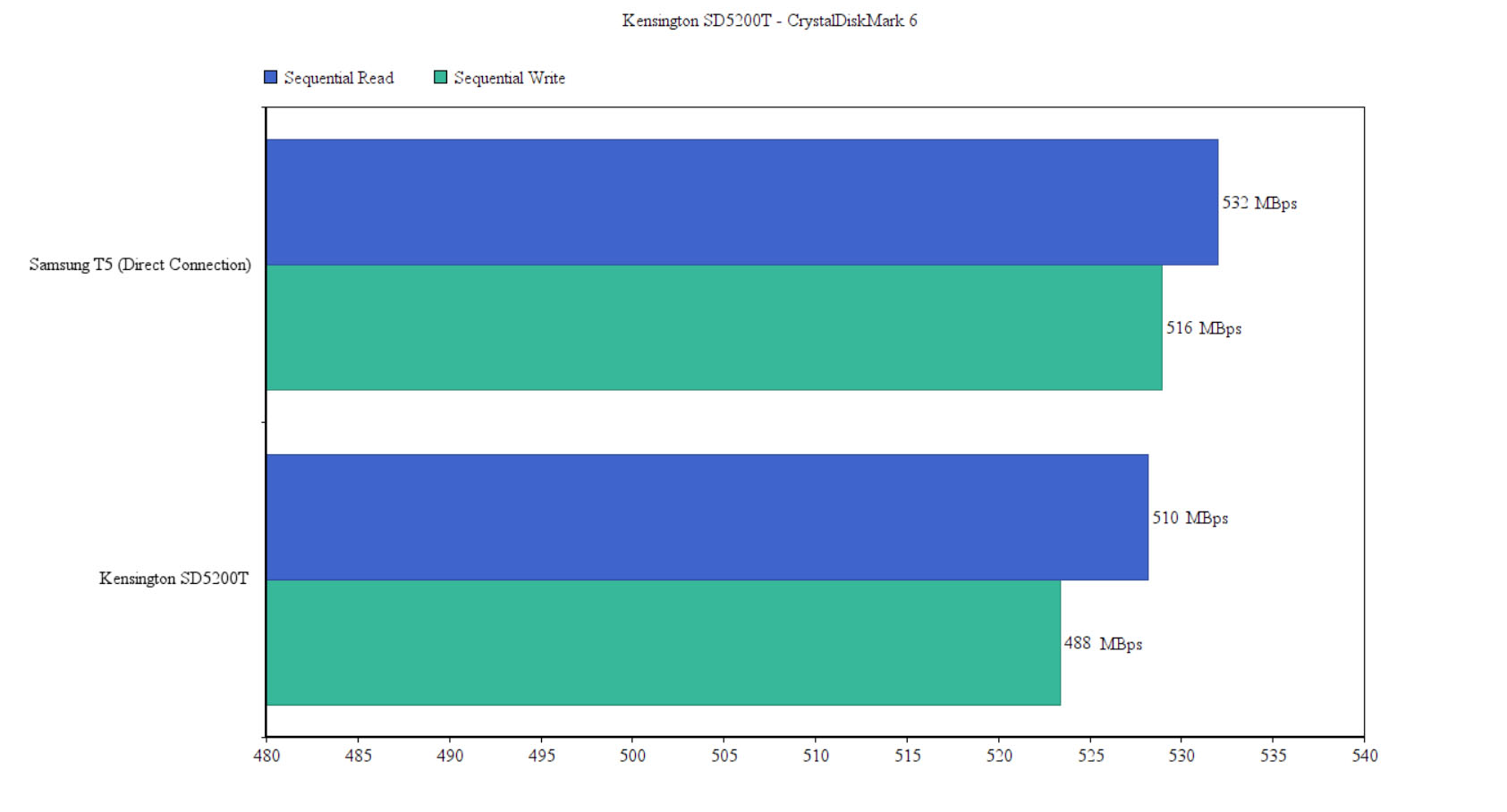 Note: The Thunderbolt 3 ports can be converted to video ports using USB Type-C to VGA or to HDMI adapters.
Next to the two TB3 ports, the SD5200T has a DisplayPort v1.2++ which is useful for connecting a UHD display (4096 x 2160 pixel resolution) at 60 Hz via passive HDMI or DVI adapters and, if you decide to use two UHD monitors at the same time, the TB3 ports do allow it using a USB Type-C to HDMI adapter. This setup is not limited to dual 4K monitors, but also suitable for a single 5K monitor. In my case, I only have one 2K Dell U2515H monitor to test (which is fantastic, by the way) and, as expected, the SD5200T had no problems handling the connection.
The last port on the rear side is the DC 20V power supply which connects to the power brick. On the front side, on the plastic area that interrupts the metallic layer rests a USB 3.0 port (supports Fast Charging and it can deliver up to 15W) and a data-only USB Type-C port (supports speeds up to 5 Gbps).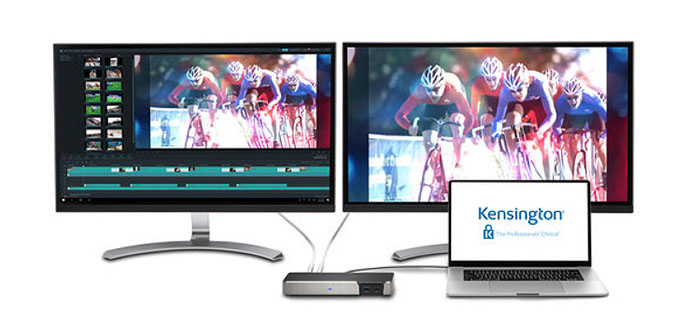 The SD5200T is compatible with Windows 10 OS and MacOS, but not with ChromeOS. Furthermore, Kensington provides the DockWorks software which is useful if you connect an Ethernet cable to the dock since it actively monitors the connection and can switch from LAN to WiFi (and vice versa) and it does support MAC ID Pass-through and Rest (so, it will mainly be useful for technicians or administrator and less for the regular home user).
Conclusion
Even if there aren't that many Thunderbolt 3 docking station available, the Kensington SD5200T still has a tough competition to face and to distance itself a bit, the docking station offers a solid built quality, it supports single 5K or dual 4K monitors, it can easily charge an ultrabook and it has a cool tool to control the Internet connection. But, the main reason to get a docking station is to have a reliable device that won't require more than a cable to connect all your peripherals and the Kensington SD5200T is up for the task.
Check out the product here:

Kensington SD5200T
Pros
Solid Build Quality
Gigabit Ethernet Port + DockWorks Software
Dual Thunderbolt 3 Ports
Support For Single 5K/ Dual 4K Monitors + 85W For Charging Laptops
Plug-n-Play
Cons
No SD Card Reader Slot
Only Two USB 3.0 Ports Available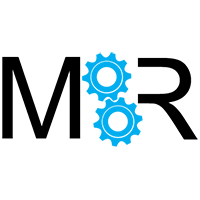 Mark is a graduate in Computer Science, having gathered valuable experience over the years working in IT as a programmer. Mark is also the main tech writer for MBReviews.com, covering not only his passion, the networking devices, but also other cool electronic gadgets that you may find useful for your every day life.