It's worth noting that the Fitness app includes so many types of sports, such as Indoor or Outdoor Walks, Biking, Basketball, Football, Ping-Pong, Badminton and Rope Jumping. Some less common apps were the Phone calls, the Contact, the SMS, the Music and the Gallery, but there is also Google Maps, a Browser and the Play Store.
Using the Google Maps and the Browser is very similar because both will provide the same experience as you would have on a rectangular screen, so you will have issue tapping on various parts. Also, since it does not support multi-touch, you can't zoom into the window, but a double tap will do the trick up to a certain point. I don't really complain about it since I could eventually use the Maps and I did expect to not be able to easily write in the browser, but it was surprisingly easy to do so, without many issues. I could also play YouTube videos and even leave comments which was very cool for a smartwatch. The Play Store is the gateway to some very unnatural abilities, so I installed some conference calls apps (such as Messenger or Signal) and I also had some fun with Stadia.
In also need to mention the Camera app which I will cover separately.
Can you play games?
Yes, yes you can. Do you want to, though? Yes, you do. Just forget about Nintendo Switch or the Valve Steam Deck and just play your games directly on your large smartwatch screen. Jokes aside, you can install pretty much any mobile game that's compatible with Android, but be aware about the hardware limitations, as well as the shape of the screen. Since I am not a fan of mobile games, I decided to install Stadia since this is what I have been using while waiting for the GPU crisis to go away and it has been a very weird experience. In the good sense. For some reason, I had Assassin's Creed Unity installed, so I decided to give it a go on the Kospet Optimus 2.
Obviously I wasn't going to try using the in-screen controls – I did try at first, but it's just not possible to properly control the character, so I decided to use one of the GameSir controllers, the G4 Pro. I went to the menu of the Kospet Optimus 2 and, from the Settings, I selected Connected Devices. This way, I was able to pair the Bluetooth controller and I started playing Assassins's Creed Unity. The experience was ridiculous and awesome. But it is not perfect and that's because the sound would sometimes get weird (lagging a bit and then catching up), but that's in part the fault of Stadia which wanted the best WiFi signal.
The Camera
Besides the ability to play games, make calls and listen + watch videos, the Kospet Optimus 2 also has a rotating camera and it's not a just a basic, 'just-to-be-there' feature, it's actually pretty good. Indeed, Kospet made use of a 13-megapixel camera with a Sony IMX214 AF sensor and even a flashlight that can act as flash in some cases. To be more specific, the flash can't be enabled when the camera is in selfie mode. The image quality is good, better than expected actually and you can also capture 1080p videos. But, they're going to be at a very awkward angle. I did try some conference calls and they work fine, but, depending on the app, your face may be sideways (it happened with Facebook Messenger).
The Battery Life
The Kospet Optimus 2 is equipped with a 1260mAh Polymer rechargeable battery and if it was on any other smartwatch, this would have been an incredibly large battery, but on the Optimus 2, it's somewhat adequate. It's clearly more than enough to get you through a day and even two or three if you're not constantly tapping on the display while the smartwatch is in Android mode. But it is clear that the OS and the large display does quickly suck up the battery life out of the smartwatch. The good news is that you can very quickly charge back up the battery – it takes less than 3 hours to go from 0 to 100% and Kospet has also added the Lite mode. This mode turns off most features and leaves you with the bare minimum – this way, you can get at least an additional day before having to recharge the battery.
Conclusion
This has been the most fun I have had with a smartwatch until now, so I have to admit that the Kospet Optimus 2 feels like a breath of fresh air in a market that has lost most of its initial excitement. I remember the time when the first Pebble smartwatch came out and the Optimus 2 has managed to rekindle some of that enthusiasm. It's clearly not the perfect smartwatch, but it does have a perfectly functional camera (that you can use for both filming and capturing decent photos), there's the possibility to make calls and even conference calls directly from your wrist and you can install any app from the Play Store. I was even able to watch YouTube videos and run games on this tiny device. Well, it's not tiny for a smartwatch and this will keep some people from giving it a chance. But, even with all its flaws, this is a fun smartwatch and that alone puts it above most smartwatches on the market right now.
Pros
Runs Android 10.7 and allows you to install pretty much all the apps from the Play Store
Camera + microphone + speaker
It has a SIM tray
Nice looking display
Can play games
Cons
The tilt-to-wake features doesn't work that great
It's not water-resistant
Since it runs a full version of Android, not everything is adjusted for a circular display
A bit thick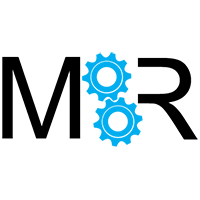 Mark is a graduate in Computer Science, having gathered valuable experience over the years working in IT as a programmer. Mark is also the main tech writer for MBReviews.com, covering not only his passion, the networking devices, but also other cool electronic gadgets that you may find useful for your every day life.