Since the appearance of IPS monitors on the market, a lot of people have shifted away from TN panels and adopted this new technology, but, unfortunately, there are some shortcomings. While an IPS display can reproduce close to reality colours, they are slow, expensive and more suited for photo editing.
So, if you're a gamer and don't want to break the bank, a TN display is a better option. We had a look at the ASUS VG248QE monitor and we saw what an inexpensive gaming monitor can accomplish: 144Hz refresh rate, 1ms response time and even 3D capabilities.
Another solid performer is the LG 24GM77, a monitor which promises to deliver fast performance and great image rendering, all for a reasonable price tag.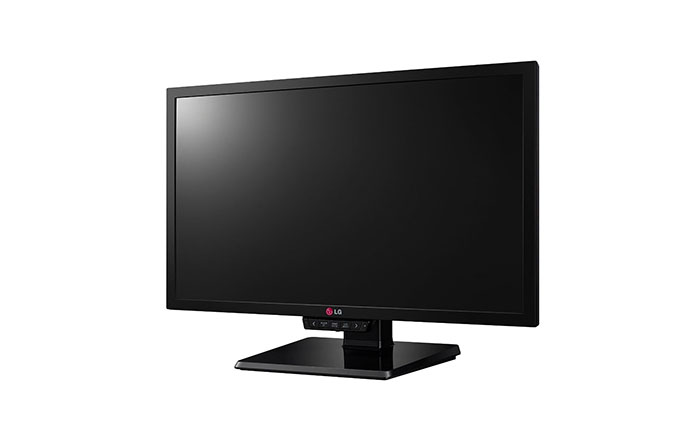 Design
LG 24GM77 adopts a more conservative design, being made entirely of plastic, with thin bezels around the screen and a glossy base which is quite wide, helping a lot with stability. Thanks to its thin bezels we could easily create a multi-monitor setup.
There's also a little protrusion directly underneath the LG logo for control buttons, which help breaking the generic design. So, you get quick access to the Black Stabilizer, Game Mode, DAS Mode and two arrows (right and left).
The Black Stabilizer senses dark scenes and adjusts the brightness to improve visibility (great while playing Shooter games, so you won't get ambushed in the dark). The Game Mode allows you to choose between seven presets, from which three are Gamer 1,2 and 3 where you can adjust Brightness, Contrast, Sharpness, Color Temp, Black Stabilizer and more.
The other four presets consist of two fPS modes optimized for FPS games, a RTS mode (for RTS games) and an OFF mode. Enabling the DAS (Dynamic Action Sync) mode helps minimizing the input lag, therefore allowing you to capture every moment from any scene in real time.
Underneath these buttons, you can find an easy-to-use joystick on which are the OSD buttons and the Power button. It's really intuitive and you can easily access and navigate the menu, allowing you to configure the Brightness, Colour Temperature, select the Input Source and turn the monitor ON or OFF.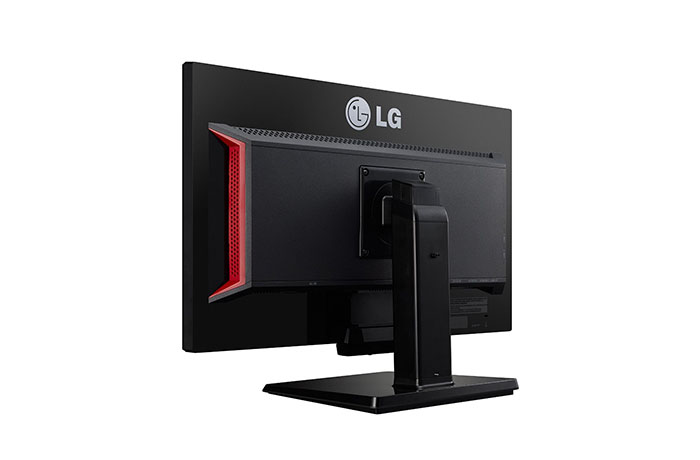 Now, looking at the back of the monitor, we really liked the red accents (which are actually kind of a give-away that this isn't your ordinary monitor) and the fact that the monitor is VESA compatible. If you mount it on the wall you don't have to worry about ventilation, LG has added rather large ventilation grilles which ensure a great air circulation.
In terms of ports, the LG 24GM77 has you covered. On the left side of the monitor, you can find the 3.5mm headphone jack and two USB 3.0 ports and on the bottom, you can find the Display Port, two HDMI ports, a DVI port, a VGA port and a USB 3.0. Obviously, HDMI will only deliver 60Hz (perfect for console use), so if you want to run games at 144Hz we recommend using the DisplayPort or DVI.
Unfortunately there are no built-in speakers on the monitor.
Overall, the LG 24GM77 is not a thick or heavy monitor, it measures 22.4×9.8×15.8 inches and weighs 8.5 pounds and if you treasure adjustability you're in for a treat. The telescopic arm, which is supported by the large stand, allows you to make height adjustments (4 inches), you can tilt for up to 25 degrees and there is a 90-degree pivot range.
Inside the box you are also given a resource CD and USB, VGA and DVI cables.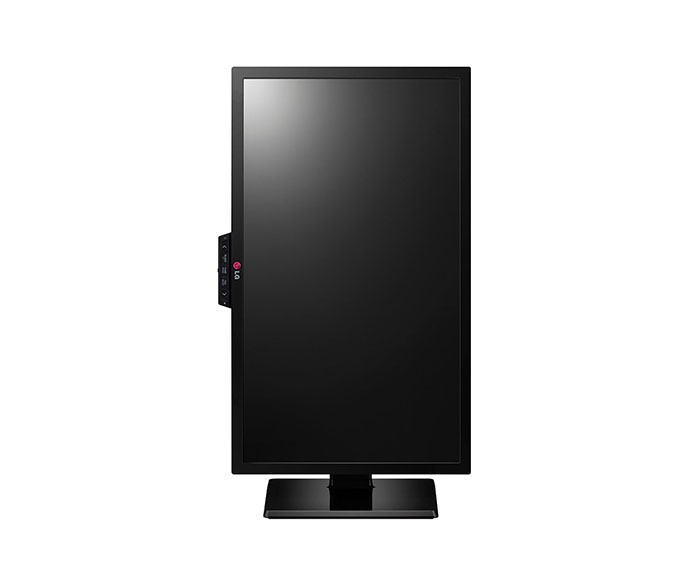 Display and Image Quality
The LG 24GM77 has a 24-inch TN-panel LCD display, with a resolution of 1920×1080 pixels, a 16:9 aspect ratio and excellent viewing angles. The screen is also augmented using a 3H anti-glare coating, which enhances the picture clarity and delivers a great gaming experience.
We had a look at the display, while being uncalibrated, and we can safely say it's one of the best monitors in its price point.
The monitor is bright enough (we measured around 360cd/m2), the black levels are really deep, making games look really cinematic, regardless of the brightness levels. The minimum brightness output is 70cd/m2.
The 24GM77 has one of the best contrast ratio, going beyond 1000:1 and reaching an excellent 1110:1, helping a lot while watching movies during the night.
There's also 100% sRGB colour gamut, but colour saturation could have been better. Still, it's more of a minor complaint, as you'll only notice it with really bright objects as they will look a bit flat.
The colours are really accurate and although the 24GM77 does have a complete colour management, you won't really need it. So, as you can see, there's really no need to calibrate this monitor, but if you do, know that the contrast does not suffer at all.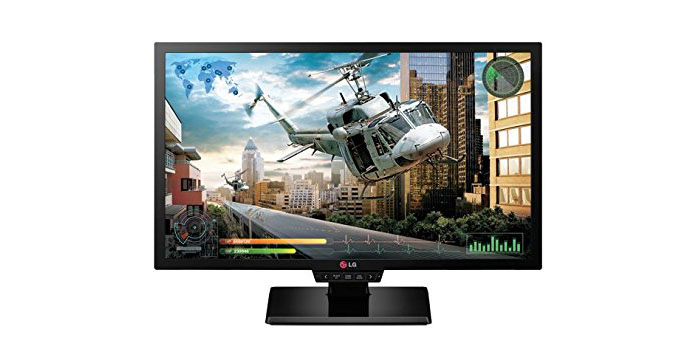 Using the game modes (especially in fPS1), you can expect some downgrade in colour accuracy, the saturation and brightness are also altered, so, it's recommended to use these modes only if you need to, otherwise, it takes away from the beauty of this display.
One of the main features of the LG 24GM77 is the Motion 240. Now, because the monitor has a refresh rate of 144Hz, there's little need for this feature, but if you still want it, in order to activate it, all you have to do is to turn DAS Off and set the refresh rate to 120Hz.
But, disabling DAS means an increase in the input lag (of about 10 ms), so you may want to keep it active if you want the smoothest and most fluid gaming experience (you don't have to worry because the 144Hz monitor refresh rate is doing a fine job with motion blur reduction, just as said before).
Overall, this is a terrific gaming monitor, the images look really accurate and thanks to the 144Hz refresh rate and 1ms (grey to grey) pixel response time, you will get an awesome gaming experience, without ghosting or artifacts.
Power Consumption
Normally, the LG 24GM77 will use around 25W if set at 300 cd/m2 brightness. This is a great consumption, since other, equivalent monitors will yield around 30 to 32W.
Conclusion
The LG 24GM77 looks good, has an abundance of ports, is adjustable, has a great display, with accurate colours and it behaves really great while gaming, all for a reasonable price tag. So, is this 144hz monitor worth it? Definitely yes, what more is there to ask from this gaming monitor?
Check the product here: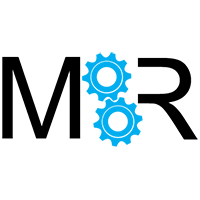 Mark is a graduate in Computer Science, having gathered valuable experience over the years working in IT as a programmer. Mark is also the main tech writer for MBReviews.com, covering not only his passion, the networking devices, but also other cool electronic gadgets that you may find useful for your every day life.