The Linksys CM3016 is part of the latest trio of DOCSIS 3.0 modems released by Linksys (which includes the 8×4 CM3008 and the 24×8 CM3024), it is a device worthy of consideration and it perfectly fits with the more common internet plans from most internet service providers.
The idea of buying your own modem is becoming more and more popular, especially since some ISPs have added some insane monthly fees for renting their devices (*cough* Comcast *cough*), so it's only natural that instead of handing over 10 dollars a month, you get the same (or better) modem at a lower price and recover your investment in less than a year.
IMPORTANT: As can be seen on this dslreports.com thread every modem that is equipped with an Intel Puma 6 chipset appears to be vulnerable to zero day remotely exploitable DoS attacks and this cannot be blocked by the MSO/ISP.
Of course that there are some shortcomings because your ISP will not like this idea one bit and will blame your device for everything and stubbornly refuse to help you with anything related to your connection (unless you put some pressure on them..).
That being said, because of the successful WRT wireless routers series from Linksys (especially the WRT1900ACS), some may think that they can't go wrong with the Linksys CM3016. Let's see if this trust is well placed.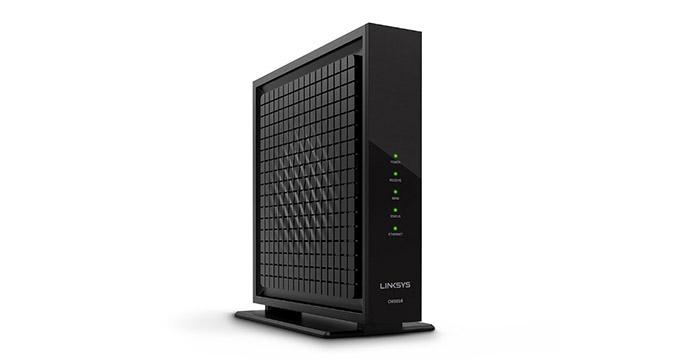 Design
The Linksys CM3016 looks pretty much identical to the CM3024, both modems featuring a vertically-positioned rectangular case, covered by a glossy finish. While the less powerful CM3008 was a small and non-intrusive modem, the CM3016 is beautifully designed and looks like a premium device, so it is suitable in a modern living room. Both the left and right sides of the Linksys CM3016 have an emerging inner rectangle composed of lots of small rectangles (in between them, you can actually see the interior of the modem, so that's another bonus for the cooling system) and towards the bottom, there's a large built-in stand, which ensures a proper stability (and it does a great job because, in normal conditions, the modem won't budge).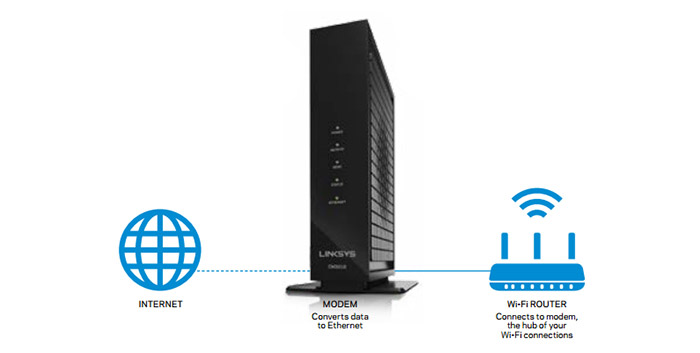 Between the stand and the bottom of the CM3016 you can actually see some more vent grills (identical to those on the top side), but, despite so much openings, the Linksys CM3016 still gets sometimes a bit warm. So, as with other similar devices, you need to be careful not to obstruct the vent holes, in order to ensure a proper airflow. Compared to other modems in its class, the CM3016 has a similar size (7.0 x 8.0 x 1.8 inches) and weight (1.1 pounds), so it won't take much more space than your average device (unfortunately, there is no wall-mounting position available).
Note: Inside the package, you can expect the Linksys CM3016 modem unit, an Ethernet cable, the Power Adapter and a Quick Start Guide.
On the front of the device, you can find a series of LED lights (vertically aligned), which show the status of the Power, Receive (if the LED is solid green, it means that the modem has a proper Internet connection and if it's solid blue, it means that there's multichannel bonding), Send (if the LED is blinking a green colour, it means that it's searching for a proper Internet connection, otherwise, solid green indicates a working connection and the solid blue means multi-channel bonding), Status (if the LED blinks, it means that the modem is registering a connection) and Ethernet (if the LED is green, then there's a 10/100 Fast Ethernet connection, otherwise, if it's blue, then, there's a Gigabit connection; if the LED blinks, it shows that there is Internet activity).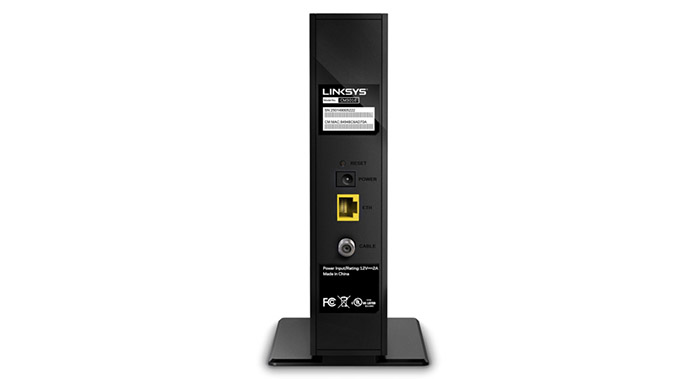 Turn the modem around and you are greeted by a small recessed Reset button (press and hold the button for five seconds using a paperclip, in order to return the modem to factory default settings), a Power port, a Gigabit Ethernet port and a Cable port (it's a coaxial RF connector used to connect to an active cable signal).
Overall, this is a very well designed modem and, while it lacked the colourful look of the Arris SB6183, it gives that futuristic vibe, which makes the CM3016 look more expensive than it really is. And, while I'm a sucker for retro designs (WRT1900ACS), the elegant style of the Linksys CM3016 definitely makes it one of the best designed modems out there.
Hardware
Inside the case, the Linksys CM3016 is equipped with an Intel Puma 6 chipset, the same which can be found on other more powerful modems, such as Arris SB6190, NETGEAR CM700, Hitron CGNV4 and also, on CM3016's big brother, the CM3024. I know that Linksys prides itself with using this chipset, but, relying on Intel may prove to have been the worst idea they had so far. Lately, you may have noticed on the Internet, that there are lots of people that purchased the Arris SB6190, which, technically allowed fantastic speeds (way higher than before, reaching the realm of Gigabit speeds), so this was a great modem for online gamers.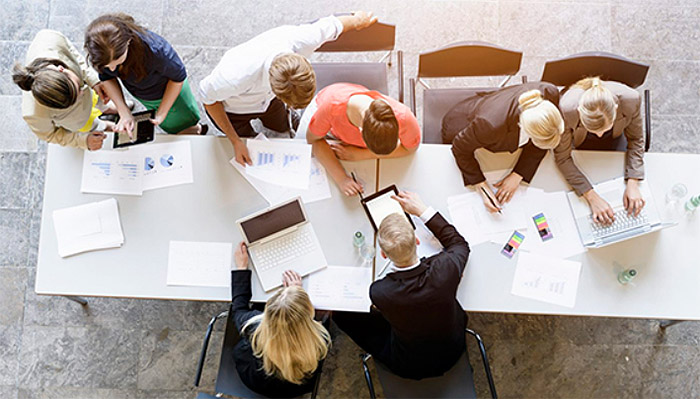 The problem is that the SB6190 failed to deliver what it has promised because Motorola equipped it with the Intel Puma 6 chipset and devices equipped with this chip, can experience cyclical packet loss and latency spikes, which leads a poor internet experience, especially while sending/receiving larger data packets (a full list of affected modems can be found on dslreports.com). So, because gamers are more often the ones that purchase more expensive equipment, they are the first to be affected by this latency bug (it's more noticeable on ultra fast connections and especially during online gaming sessions – depending on the protocol, TCP or UDP, you may experience initial packet loss followed by stabilization or continuous packet loss, which could rise up to 50%).
Usually, there are no complaints about the hardware of Linksys devices (the WRT series is doing very well), but I get that they wanted to have better performance at lower costs (classic mistake). It seems that Intel, Motorola, Linksys and Netgear are aware of this bug and may be working on a fix (although, the problem is now close to one year and no significant steps were made by either Intel or modem manufacturers).
Performance and Compatibility
The Linksys CM3016 is a 16×4 DOCSIS 3.0 modem, so it can handle up to 16 downstream bonded channels and up to 4 upstream bonded channels, which can help you to simultaneously transfer larger amounts of data over multiple channels (translates into better media streaming). Although the modem has a Gigabit port, that does not mean you will get a transfer data of ten time more than the older Fast Ethernet connections (maximum of 100Mbps) and that's because of two reasons.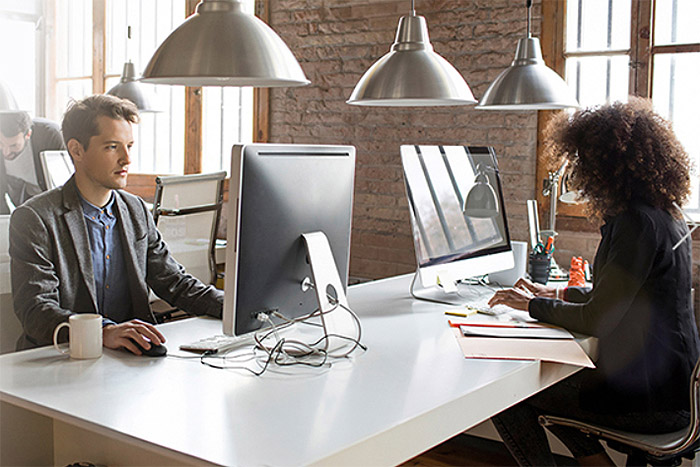 First, the modem itself can only go as far as 686 Mbps (downstream) and 131 Mbps (upstream), and these are theoretical maximum speeds (so the speed will be lower). Secondly, you need an Internet plan of 1Gb and that's very expensive.
That being said, the CM3016 will work the best with an Internet service plan of up to 250 Mbps (as advertised by Linksys). I have actually tested the modem using a 300 Mbps data plan and I consistently got around 244 Mbps for the downstream performance and an average of 53 Mbps upstream (that's because of my data plan limitations).
Since this is a DOCSIS 3.0 modem, some may wonder if it's not a better idea to hold on for the DOCSIS 3.1 modems that are sure to come this year in larger numbers (some of these devices are actually available for over a year). Well, it depends. It's true that the DOCSIS 3.1 is superior to the DOCSIS 3.0 in many ways (so far, it supports 10 Gbps downstream and 1 Gbps upstream using 4096 QAM, 6 or 8 MHz wide channel spacing, QoS and reduced bufferbloat), but, since the DOCSIS 3.0 and 3.1 use the same lines, there isn't going to be any dramatic overnight change and the transition will take many, many years (there are lots of people that still use DOCSIS 2.0 modems). So, your DOCSIS 3.0 modem won't become obsolete in the near future and the price of the Internet plan still remains a major issue (right now, a 10Gbps connection will empty your wallet – that will surely change in the future, when it becomes more widespread).
In terms of compatibility, the CM3016 will work with all the major Internet Service Providers in the US: Comcast Xfinity, Cox, Charter Spectrum and Time Warner. Obviously, before purchasing any modem, you must contact your ISP and ask them if it will be compatible with their data plans and if there are any speed caps. Furthermore, the modem is compatible with all the major operating systems, such as Mac, Windows and Linux.
Because the Linksys CM3016 lacks any wireless capabilities, you must purchase a separate router to work with it. Because you don't want your router to be the bottleneck of your system, ideally you could go for the AC1900 routers (such as Asus RT-AC68U, Linksys WRT1900ACS or Netgear Nighthawk R7000), but a AC1750 or AC1200 should also do just fine.
Setup
Before installing the Linksys CM3016, you need to have a few things prepared: a router which has an Ethernet port, an Ethernet cable, an active cable input line from your ISP, the info about your modem (found on the label glued to your modem – the Serial Number and the CM MAC address) and (obviously) an Internet connection. So, first connect the active RF coaxial cable (which comes from your wall) to the cable port on your modem and use an Ethernet cable to connect the modem to your router (and the router to a computer). Before you'll have access to the Internet, you may need to communicate the info about your modem (from the label) to your ISP.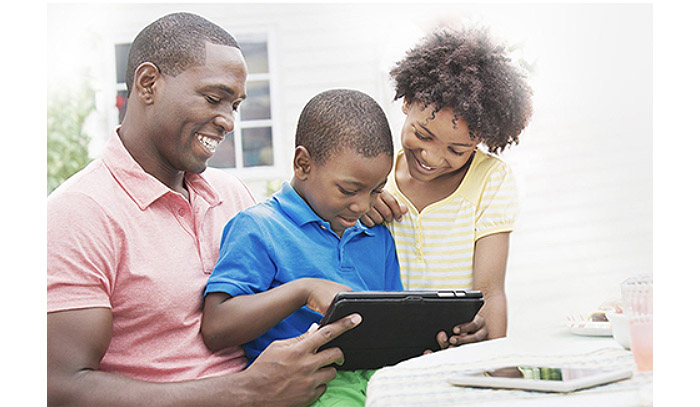 Next, power on the modem, router and computer, and open a web browser to verify the Internet access (depending on some providers, you may get some additional steps that will launch automatically when opening a web browser). And that's it, you are now connected to the Internet.
As a habit from the other modems, I checked everywhere to see how can I access the web-based utility that usually comes with these devices. It turns out that there isn't one, as Linksys decided that it's better to not include any web-based GUI, because it's usually not needed. In some cases this is true, but there still are some people that want to see the status of their device and any info about the connection, check the logs and even perform some basic configurations.
Conclusion
The Linksys CM3016 has a lot of potential to be a reasonable medium-range modem, capable of handling any sub-250 Mbps data plans (most people won't go over 100Mbps), as it has a great design and is compatible with all major Internet Service Providers. Obviously, there are some shortcomings (such as the lack of web-based utility), and overall, it could have been a good choice for most households and an alternative to Arris SB6183 or Netgear CM500. Right now I wouldn't recommend it because of the Intel Puma 6 problems, but is well worth keeping an eye on how the latency bug will be handled and if a proper fix possible in the near future.
Check the product here: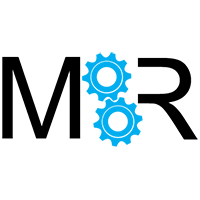 Mark is a graduate in Computer Science, having gathered valuable experience over the years working in IT as a programmer. Mark is also the main tech writer for MBReviews.com, covering not only his passion, the networking devices, but also other cool electronic gadgets that you may find useful for your every day life.