Computers have become a large part of our lives over the past twenty to thirty years and they have evolved in numerous, unexpected ways. From the big desktop PCs, with bulky monitors to laptops and eventually to tablets or smartphones (and smartwatches?).
But, while desktop computers and laptops have retained their value to last to these days, can they really be replaced by the newer, smaller and lighter tablets? To a certain degree, yes. Although tablets have become very popular the past few years, they are mostly seen as consumption and entertainment tools and hardly as productivity devices.
So, for the usual, entertainment use, tablets are definitely a better choice, especially for those who have to travel a lot, but, for productivity and specialized work, a laptop and even better, a desktop computer, has always been preferred, mainly because they offered better hardware, better ventilation and a bigger screen. And it's not all about hardware, the software is another big factor to consider.
Tablets usually have general apps that will appease most of us (from Android or iOS), but a Linux/Windows environment has been rendered superior many times (just imagine coding on a tablet or even simpler tasks, like installing and configuring WordPress – not impossible- but really, really awkward).
So, there has always been a dividing line between tablets and desktop/laptop computers. Microsoft has tried to break these borders and bring the versatility of a laptop on a tablet.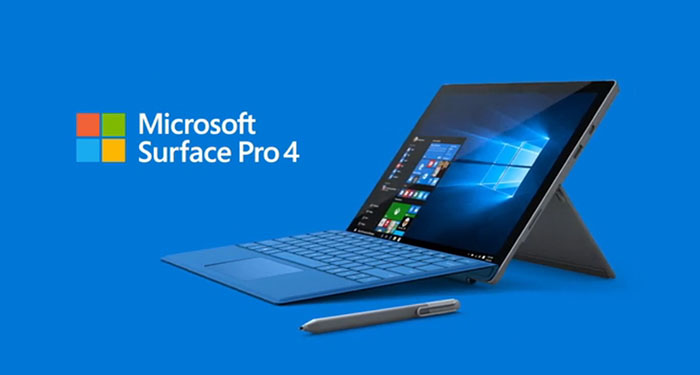 The first try was in 2012, with the release of Surface RT, a hybrid tablet which was the first to be advertised as the replacement of laptops. But Microsoft wasn't really there yet.
The second and the third generation could be called improvements, but it seems that Microsoft can finally be held true for its claim with the new, improved, fourth generation of Surface, called the Microsoft Surface Pro 4.
But everything good doesn't come cheap. While, the base model comes with an Intel 6th generation Core m3, the mid-range model is equipped with an Intel 6th generation Core i5 and is more expensive, and the best version comes with an Intel 6th generation Core i7, being the most expensive variant.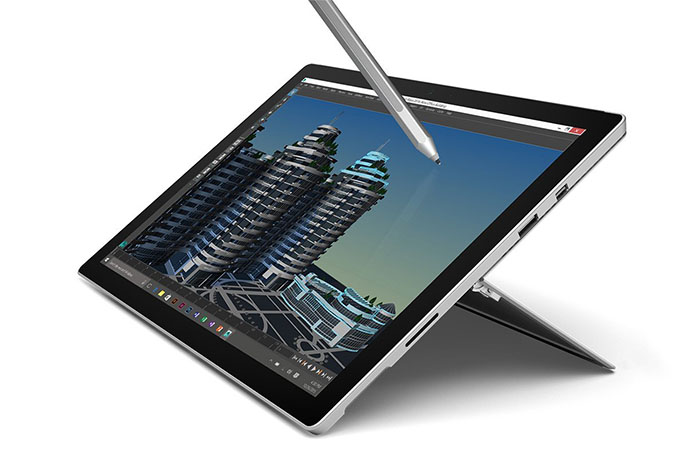 Design
In terms of design, Microsoft hasn't made many changes from the original Surface to the latest, Pro 4. And it didn't really need to. Instead of choosing a different design to every new generation, they just refined and improved the display and the casing, subtly making the tablet more premium with every installment.
So, we have the same magnesium unibody we were accustomed with, which is soft at touch, it has rounded corners and the edges are slightly chamfered, making the tablet really comfortable to hold and at the same time giving it a rather stylish look.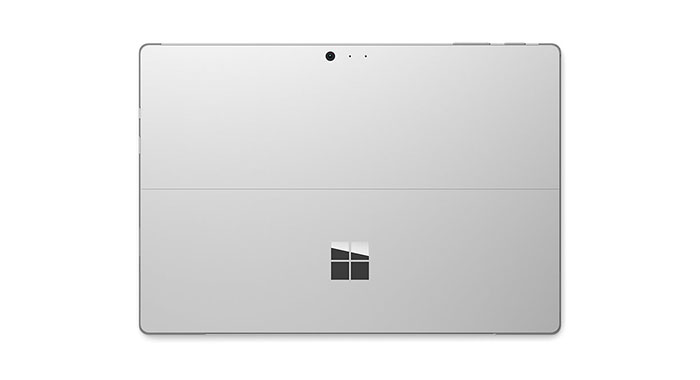 But, although the tablet feels pleasant at touch, it isn't made to be held in one hand (and even in both hands) for long. It's a bit bulky, measuring 15.17×9.21×1.58 inches and weighing 1.7 pounds. Looking at its direct competitor, the iPad Pro, we see that it's slimmer, lighter and easier to handle, but there is a reason for the increased size and weight: Surface Pro 4 is a tablet PC.
Meaning you get a bigger screen and more powerful hardware to play with and although technology has evolved a lot and hardware pieces have gotten smaller and smaller, this is the best Microsoft could do to deliver proper ventilation. And let's not forget that it actually has a desktop computer chip and not just some slower mobile processor.

Speaking of ventilation, the base model that has an Intel Core m3 is actually fan-less, meaning less to no noise while doing your work.
One obvious change from the Surface Pro 3 is the increase size of the screen, while retaining the same case size, so we also get smaller bezels, enhancing the overall attractiveness of the device.
Other differences from its predecessor is the lack of the capacitive Windows button (it isn't as necessary with Windows 10 as it was with Windows 8) and the volume controller is now next to the power button which rests on the top left of the tablet.
Just like we were accustomed with the Surface Pro 3, we also get an improved kickstand that offers adjustability angles between 22 and 150 degrees and is quite stable (despite being thin), the tablet stayed put when we used the touchscreen.
Because of the high adjustability, the kickstand also offers a comfortable viewing experience no matter if you use the Surface Pro 4 in tablet or laptop mode (because there aren't many tablet apps for Windows you will most likely use it in desktop mode, most of the time).
In terms of ports, there aren't many changes. We get an USB 3.0 port, a Mini DisplayPort, a 3.5mm headphone jack, a microSD card slot (just underneath the kickstand) and a Surface Connect port, used for docking and power.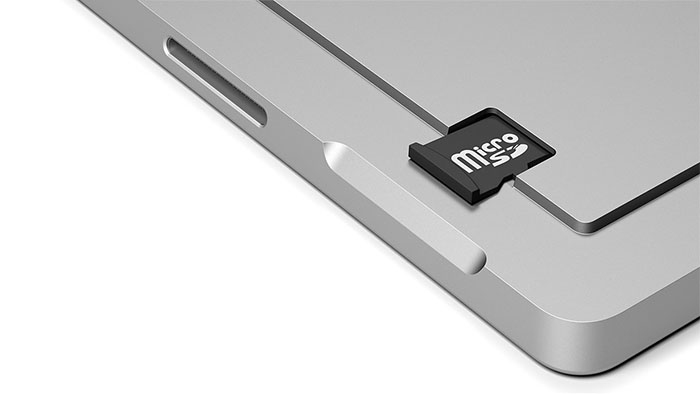 Included with the Surface Pro 4 is the new Surface Pen, which attaches magnetically on either sides of the tablet (the magnet is really strong, so there's little chance of loosing the pen). Another mandatory accessory, that unfortunately is not included in the price is the Type Cover, a screen cover that also attaches magnetically and it doubles as a keyboard, delivering a laptop impression to the Surface Pro 4.
How does the Surface Pro 4 fare in terms of sound? The two font facing speakers deliver a very clear, loud and high-quality audio and it's not surprising, since it's a Pro tablet after all.
The Surface Pen
If the design of the Surface Pro 4 hasn't suffered a dramatic change, the Surface Pen is a lot more different than the previous version in both design and functionality. For starters, it's 0.4 inches longer and 0.07 ounces heavier.
The side buttons have been removed and replaced by a long button, which sits on the opposite side of where you attach the pen to the tablet. And more important, the eraser from the top isn't just a button (like on the previous model), but it actually acts like a real eraser would.
So, if you flip the pen and start scrubbing on the display, it actually erases the characters or drawings, like a normal eraser would. Also, if you press the eraser once, quickly, you get access to OneNote, double-click for screenshot and press for longer and you get access to Cortana.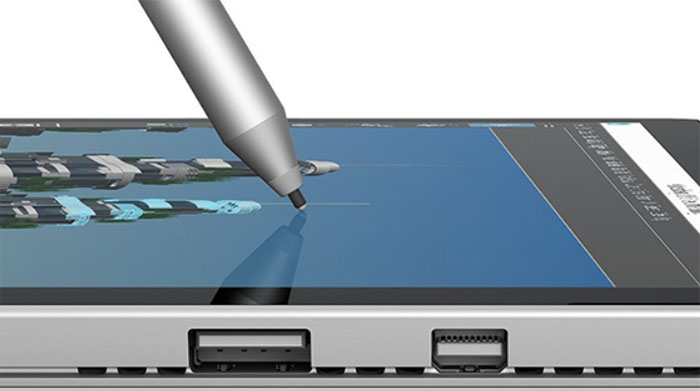 Another welcomed change is an increase in pressure sensitivity, now having 1024 levels of pressure, four times more than the Pen from Surface Pro 3. This translates in a better interpretation of writings and drawings.
There's also reduced latency, the refresh rate is reasonably good and there is a bit of friction at the tip of the pen, giving the impression that you are actually using a real pen (the tip can be replaced).
In terms of usability, the pen can be used for drawings (professionals could try some different types of tips), it can be used with some Surface Pro apps, like Fresh Paint and even with browsers, which will convert your handwriting to characters.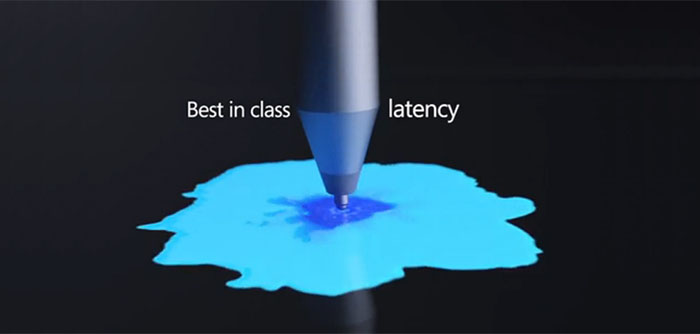 But, while it works great with native apps, some third-party apps may not be compatible.
One of the issues some may encounter in the future is the possibility of knocking off the pen from the side of the tablet (this hasn't happened to us, yet), but if you're using the Type Cover you don't have to worry because it has a special pocket where you can securely carry the pen.
Note: The Surface Pen is compatible with Surface Pro 3.
Type Cover
Although not included in the package, the Type Cover is an essential part for the Surface Pro 4 and you should know that there's been lots of improvements from the previous model.
One of the annoying aspects of the Surface Pro 3 was the keyboard quality. The keys were crowded, the touchpad wasn't large enough, but it seems that Microsoft has addressed these shortcomings.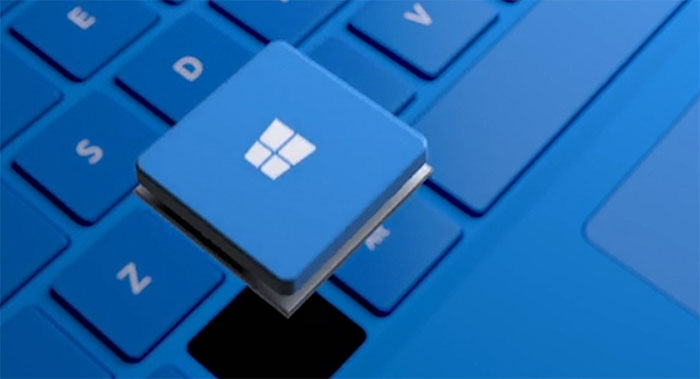 The new keyboard works similar to how a dedicated laptop keyboard would, there's enough space between the keys (which are backlit), the touchpad is large enough and operates accurately and smoothly, so overall feels sturdy and comfortable.
But only if you use it on a flat surface. Otherwise, using it on the lap or if adjusted at a certain angle, the keyboard feels awkward and if typing hardly you get a hollow feeling, because of the space underneath.
Just like the Surface Pen, the new Type Cover is compatible with Surface Pro 3.
Display
The Microsoft Surface Pro 4 features a 12.3-inch PixelSense IPS display, with a resolution of 2736 x 1824 pixels, a pixel density of 267 ppi, solid viewing angles and a Gorilla Glass 4 protection. It's nice to see the increasing of resolution from the last model 2160 x 1440p and we're really impressed with the pixel density, which outclasses the 12.9-inch iPad Pro at 264 ppi, but not by much.
So, the display is far sharper, surprisingly bright and with really accurate colours. We actually measured a peak brightness level of 436 nits and a brightness distribution of around 90 percent. Although the screen is a bit reflective (inevitable because of Gorilla Glass protection), there were no problems using the Surface Pro 4 under direct sunlight. The brightness can also get down to 12 nits.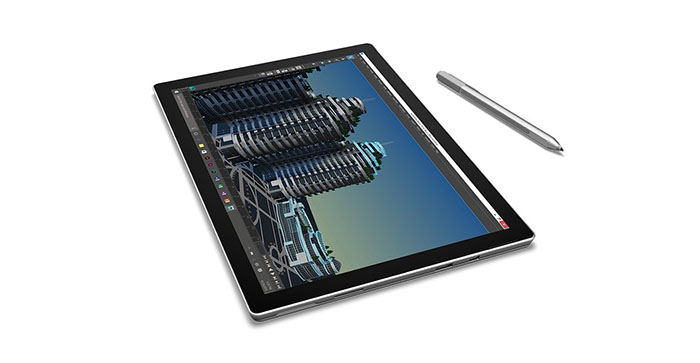 Furthermore, the contrast ratio is 1290:1, meaning there are really good black and white levels, it has a sRGB colour gamut of 96%, which is pretty high (although Microsoft claimed full, 100% coverage). The only weakness is the Adobe RGB standard, as we measured around 67%.
This isn't a bad score, only average, but we did expect more, because Samsung Galaxy Tab S2 managed a 94%. Another surprise is the fact that it's quite close to the iPad Pro, which manages around 70% on the Adobe RGB standard.
It's clear that you will have a great time with movies and photo editing, but what if you plan on playing some games (it's a Microsoft device after all)? Well, it can handle some modern games, the single issue being the slow response time (usual with IPS panels), but if you're not a competitive gamer you probably won't be bothered.
Another key improvement to the display is the PixelSense technology. This means that the screen is thinner and using the Microsoft Imaging chipset, the display can make the distinction between deliberate and accidental interactions, between fingers and objects (and more). And because the screen is so thin, when you use the pen, there's basically no delay, making the act of painting or writing feel similar to real pen and paper interaction.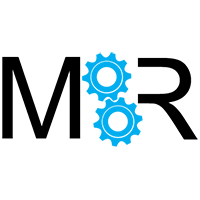 Mark is a graduate in Computer Science, having gathered valuable experience over the years working in IT as a programmer. Mark is also the main tech writer for MBReviews.com, covering not only his passion, the networking devices, but also other cool electronic gadgets that you may find useful for your every day life.