The Duex Plus is one of the three portable monitors offered by Mobile Pixels and it's a fairly unique device with a very cool idea behind it. As every curious or particularly designed device, it was created with the help of a successful crowd-funding campaign and that's because the manufacturer wanted to take the existing idea behind a portable monitor and make it better.
That's how they came up with the magnetic slider frame which magnetically attaches to the rear side of your laptop and allows you to simply slide the monitor in and out, as it would be a part of the laptop itself. And it seems to work just fine, which is laudable, but what about the quality of the display itself? This is not the first portable monitor that I test since I also had a look at the Lepow monitor and it seems that the Duex Plus has the same resolution, but the screen is way smaller (13.3 inches) and it doesn't rely on mini-HDMI, but on a proper USB-C port.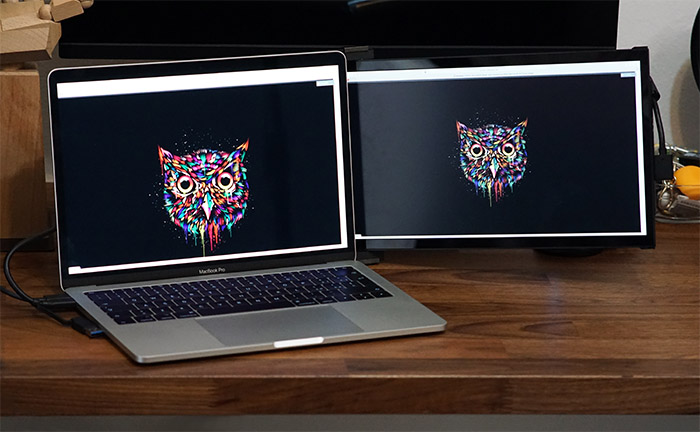 The Lepow monitor wasn't that great with photo editing or gaming, since the main focus was mainly to add more screen estate and nothing more. And it does seem that the Duex Plus followed the same philosophy, but it's still worth putting it to the test and see how well it performs, especially since it comes with a hefty price tag which, hopefully, isn't all about the sliding mechanism.
The Design and Build Quality
The Mobile Pixels Duex Plus seems to be almost entirely made of plastic and, when put next to the metallic Lepow, it doesn't really have a premium feel or look. But then again, it won't really look out of place next to a gaming laptop (which is also usually entirely made of plastic). We are dealing with a 13.3-inch monitor, so it measures only 11.7 x 6.5 x 2.5 inches and it's really not that much bigger than my 13-inch MacBook Pro. The monitor is apparently supposed to work with laptops between 13-inch to 16 inches and the whole design revolves around becoming a part of your laptop. This is achieved by magnetically attaching the cover piece (which hides the small monitor) to the back of the laptop and then simply sliding it out when you turn the laptop on and sliding it back in when you're done working / playing games.
This way, you don't have to deal with separate devices, push it back in, put the laptop in the bag and it can easily be carried everywhere. And that's how I understood that besides the cost aspect, using an almost full-plastic case means that the Duex Plus is going to be very lightweight. And indeed it is because it only weighs 1.32 lbs, as opposed to the 1.69 lbs of the Lepow monitor.
I know that most people use ultrabooks for their light weight, so the Duex Plus should not add that much in terms of weight. The problem is that the plastic is not that sturdy and sliding the monitor is not as smooth as it should be. I have been doing it continuously for about 5-6 times and I noticed a small crack on one side of the attachment piece (the monitor itself was intact).
So I am not sure how well the device will hold its integrity on a long time use. It does seem that this is one of those devices that if you don't use them precisely as intended, they're easily going to break apart. That being said, the aforementioned cover piece that gets attached to the back of a laptop is made out of two parts fused together, one made of aluminum alloy and the other out of plastic. This section is covered by a black matte finish and it has four areas dedicated to the metallic parts that have the magnets already put in place. The circular magnets have the rubber covers pre-applied and I did like that Mobile Pixels has added a few more inside the package.

And that's useful if you want to move the magnets to another device. This rectangular plastic piece is attached to the monitor via two metallic hinges which not only allow the sliding motion, but also support the rotation of the monitor – indeed, it can rotate to about 320 degrees.
And this means that you can also use the Duex Plus without it being attached to a laptop, as a simple standalone monitor. You can attach it to any device that supports video output through USB-C, including the Nintendo Switch, most smartphones and some mini computers.
If the source computer also supports power delivery, then a single USB-C cable is all you need to power on the Duex Plus monitor. And there is an interesting cable in the package which is USB-C at both ends, one end being angular, while the other has an attachment that transforms the USB-C connector into a USB-A one. As you may have guessed, there is a secondary USB-C port which is very useful for devices that don't have a high enough power output to keep the secondary monitor alive. Next to the USB-C ports, on the rear side of the monitor, there are three buttons, the one in the middle being responsible for enabling the menu and selecting a certain element, while the other two buttons are used for changing the values.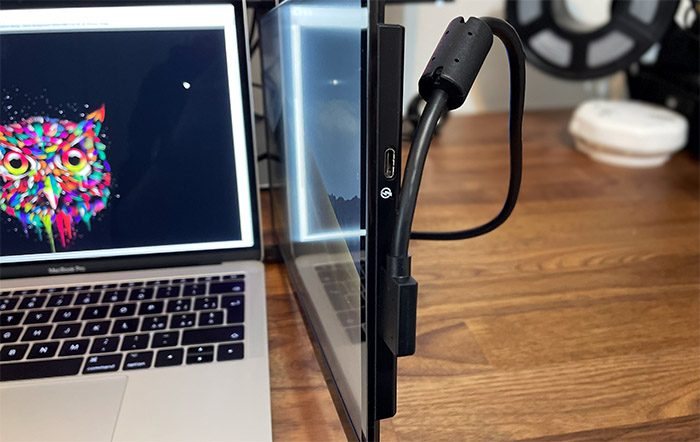 The bezels around the display aren't really the narrowest I have seen so far, but they're in line with the other portable monitors. Lastly, I checked the temperature of the monitor using a rugged smartphone, the AGM Glory Pro and it seems that it runs fairly cool, being only a bit warm – you can see the comparison with my main monitor, a Dell U2515H which runs much warmer. Be aware that the monitor will not turn on unless you slide it out of the plastic cover. It will also automatically turn off after you slide it in, which is a great way to save energy. It also means that you don't have to disconnect the cable after you're done using the laptop.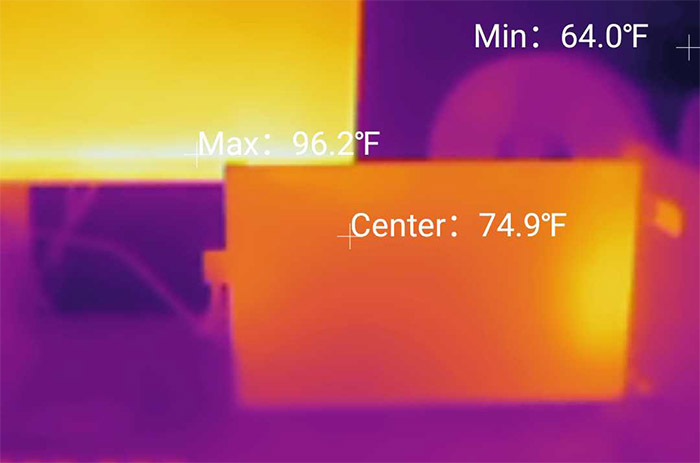 Note: After a few days of continuous use, I noticed that the protection layer over the bezel had very faint scratches, so you need to be very careful when you slide it (and perhaps keep the protective transparent plastic layer).
The Controls
If you tap once on the middle button, it will summon the menu and here, you'll be able to adjust the Backlight, the Contrast, the Saturation and the Color Temperature. The last one has multiple modes available, including the default sRGB – the other presets are 6500K, 9300K, 7600K or 5800K. Further down, there's the possibility to enable the EyeCare Mode which reduces the amount of blue light and the effect is more subtle than expected.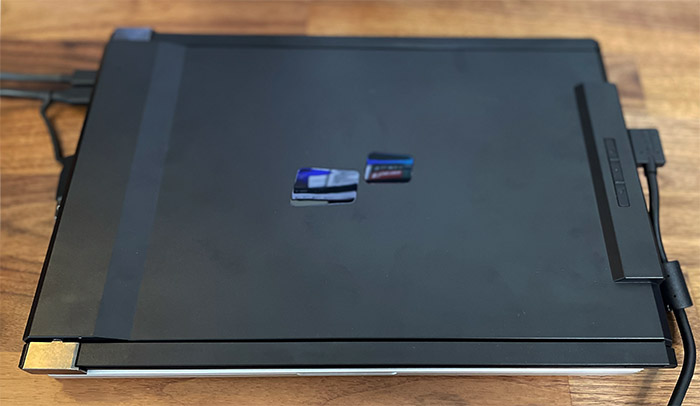 Lastly, there's the G-Sensor option that, when enabled, should auto-detect the position of the monitor and rotate it accordingly. In some cases, it doesn't detect it immediately and I had to move it once or twice to understand the correct position. Furthermore, there doesn't seem to be a portrait mode available, there's only landscape. Apparently, there is a way to put the Duex Plus into portrait mode from the OS that you're using with your laptop (for example, on MacOS, go to System Preferences > Display > Display Direction).
The Display: Is the Duex Plus suitable for photo or video editing?
The Mobile Pixels Duex Plus uses a 13.3-inch IPS panel that has a 1080p resolution (1920 x 1080p), 60Hz refresh rate and 16:9 aspect ratio. 1080p for a screen of that size is acceptable and the 176ppi pixel density suggests that we should get a very sharp and detailed image. My daily driver, the Dell U2515H, which is excellent for photo editing only has 118ppi, so Mobile Pixels really did use a good panel for clarity and sharpness. Still, this does not paint the entire picture of whether we are dealing with a color accurate monitor. And, as expected, it's not that great out of the box. I put it next to the U2515H and it was obvious that the colors are not really accurate, the worst offender being the red which is very washed out, while the blue and green colors are a fairly bit more accurate, although still lacking in intensity.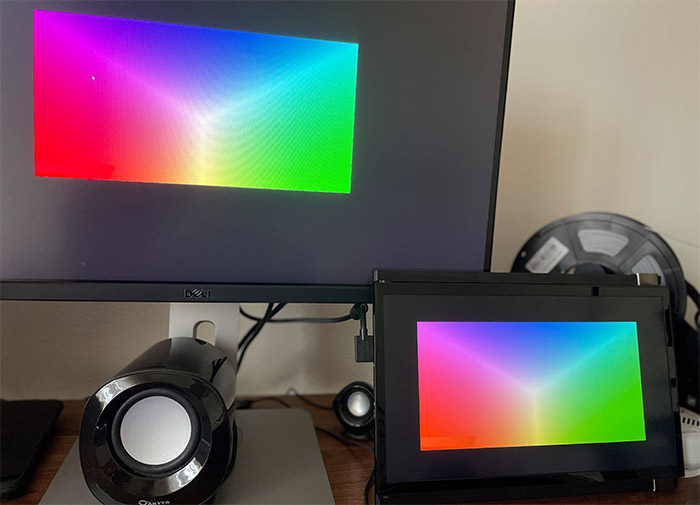 This should not be mistaken for a lack of contrast because it's a contrasty display, so much as to push the darker gray hues close to black. At the same time, the white seems to be properly represented. The panel can be calibrated to become more color accurate.
And, while it may still pale in comparison to a MacBook Pro display (which does an excellent job at being color-accurate), it can still become suitable for some light photo editing. You can check RTings for a good profile that you can apply to get a better image. Since this is an IPS panel, there shouldn't be any color shift and, after checking the display at an angle, I could still see everything clearly and without any color alterations.
What about the reflections? The Duex Plus has a matte panel, so, just like the U2515H, there shouldn't be any reflections. And indeed it does a very good job even if I pointed some lights directly at the screen. So yes, it does perform better than the display on my Lenovo Y520, far batter. In terms of brightness, Mobile Pixels says that it should reach up to 300 nits which should be in line with what most laptop monitors can deliver. I did check it myself and it seems closer to 200 nits with the Backlight set to 100 and the Temperature set to Off. It's obvious with the naked eye that we're not dealing with a spectacularly bright display, so it's not going to work that great outdoors if there's a lot of light shinning directly on the panel.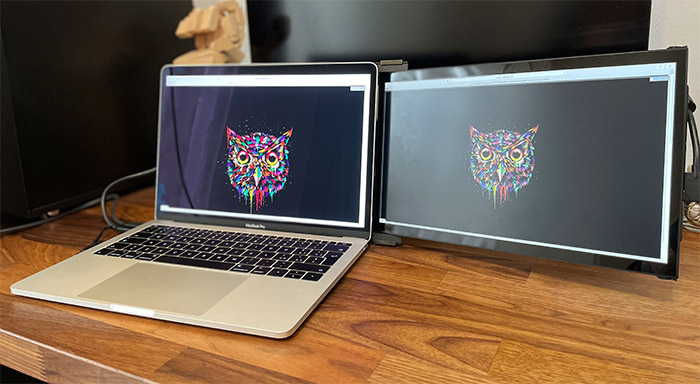 Is the Duex Plus suitable for gaming?
I know that a lot of gamers will immediately say no after seeing the 60Hz cap for the refresh rate, but I am sure a lot of people won't really be bothered with this frame rate (if it's actually possible to get that high considering the pathetic state of the GPU market, but I digress). What I want to check is the input lag and the response time. The input lag at 1080p and 60Hz was about 9ms which is really good and it make sure that the pixels quickly change in relation to any modifications detected by the PCB.
The response time was a bit more tricky, because ideally, it should stay at 1ms but the Duex Plus goes above that value, reaching about 28 seconds (GTG), so the performance is very close to the Lepow monitor that I tested a few years back. Then again, the Duex Plus never claimed to be suitable for gaming, but who is it for? With the exception of heavy photo, video editing, it's going to work wonderfully well for pretty much everything else.
What's the power consumption?
The Mobile Pixels Duex Plus is advertised as having a power consumption of 4.5W when the monitor is set a maximum brightness, so I decided to check it out myself using a small multimeter. As you can see, the rated power input is about 5W, so it's not really that far from the advertised amount. Bear in mind that a full-fledged monitor has a far higher power consumption, so these type of portable devices are way more energy-friendly.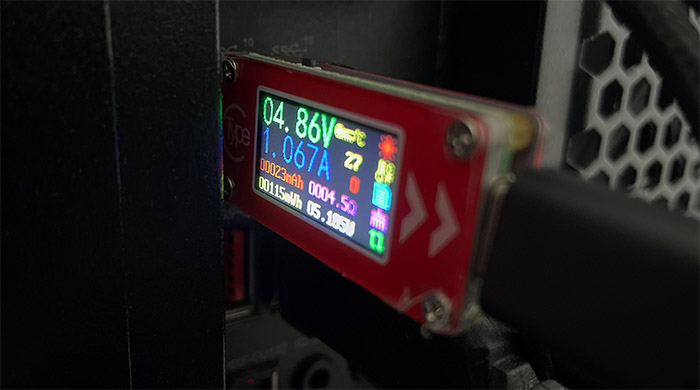 Conclusion
Before getting lost in some details about the performance of the Duex Plus, let's remember what Mobile Pixels has managed to accomplish with relative ease. They have managed to create a proper secondary monitor to a laptop, which works well (they even have a trio monitor available), can be carried around along with the portable computer without being a hassle and it won't occupy much more than a few inches more from your bag. Only for these points, I think the Duex Plus is worth taking into consideration. It's not a gaming monitor, nor will it work that well for photo/video editing, but its panel is more than enough for regular everyday use or for work. What I would change is the build quality and I won't downplay this point because there are lots of squeaks, cracks and the monitor kind of derails at some points, so yeah I hope they improve this aspect with any future monitors.
Pros
Two USB-C ports
Cool and unique concept
Can be used with a single USB-C port (both power and data transfer)
It's lightweight and sits flush on the rear side of a laptop
Doesn't require an HDMI cable
Cons
The sliding is not that smooth and the monitor can sometimes move weirdly
It's a bit pricey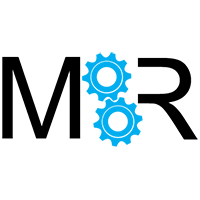 Mark is a graduate in Computer Science, having gathered valuable experience over the years working in IT as a programmer. Mark is also the main tech writer for MBReviews.com, covering not only his passion, the networking devices, but also other cool electronic gadgets that you may find useful for your every day life.