Carrying your laptop around isn't a fun thing to do, it's usually heavy and occupies a lot of space. Also, watching a movie on the phone, while on a trip or just when you're in bed doesn't sound really appealing. So you decide to buy a tablet.
Regardless the reason (entertainment, working or both), choosing which tablet to buy may not be such an easy task, especially if you don't have time to do a proper research. So, if you need help choosing the right tablet, worry not, we have all the information you need.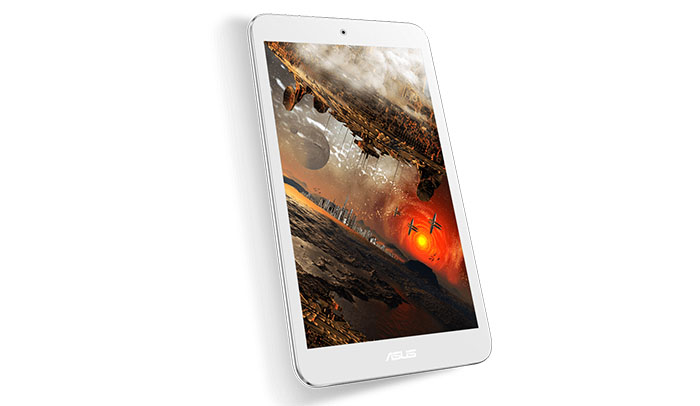 Do you need a tablet for entertainment or work purposes?
This is the very first thing you should ask yourself. Most tablets revolve around entertainment, you can play games, use apps, call your friends or watch movies. But there is another category of tablets specially built for pro users.
These tablets want to actually replace the laptop and some offer desktop PC-worthy hardware and a similar experience (you can check out the Microsoft Surface Pro series, with its newest instalment being the Surface Pro 4; the main competition comes form Apple, with its iPad Pro and from Dell, with XPS 12).
The only issue is the price, these tablet hybrids being very expensive when comparing to similarly equipped laptops or desktop computers.
How much you're willing to spend?
The price tag is very important and can be a deal-breaker for most people. But, the good thing is that the tablet market is oversaturated and you can buy a tablet no matter the budget. It's obvious that higher priced tablets will perform better, but there are some rather cheap tablets that sometimes outperform some expensive ones.
Not long ago, we have compiled a detailed list of inexpensive but great tablets for a low budget. If you're interested, check it out.
Do you have a preferred manufacturer?
This is pretty straight-forward and will help you thinning the list by a lot. If you had a great experience with a specific tablet, most of the time you will be happy with the same brand, since you are accustomed with it or know how to use and troubleshoot any occurring problems.
But always keep in mind that every company creates great and not-so-great products regularly (call it experimentation).

What Operating System do you prefer?
Basically, which do you prefer between Android, iOS or Windows? Let's check each of them.
Android OS is clean, simple, intuitive and very customizable (and sometimes unstable). Also, there are new releases every year and new updates all the time. But, a problem (for some) is the large variety of custom Android skins.
You can get a clean, stock Android experience with tablets released by Google (like the latest Google Pixel C or Google Nexus 9) or you can have a look at Dell Venue 8 7000. Every other manufacturer will most likely install third-party apps and customize the interface, sometimes beyond recognition.
This isn't necessarily a bad thing, there are lightning fast interfaces out there with lots of cool apps, but there's also a lot of bloated interfaces.
Note: Usually Android devices are interconnected, so it's really easy to connect your tablet with a smartphone, smartwatch or an Android TV.
iOS is really simple, also quite intuitive and very stable. Similarly to Android, iOS offers a huge variety of apps (both native and third-party) and regular updates. One interesting thing is that the latest iOS is compatible with very old tablets and smartphones.
In terms of customizability, iOS doesn't really offer too much space.
Windows, on the other hand, is the most known and the oldest out of three. Being mainly created for desktop computers and laptops, it kind of lacks in terms of apps. But, you can get a full laptop experience if you get a more expensive tablet.
So, Windows is more suited for Pro users that need the applications it offers or simply if you're a fan of the OS. In terms of updates, Microsoft keep its devices up to date regularly (but it's also the most unstable comparing to iOS or Android).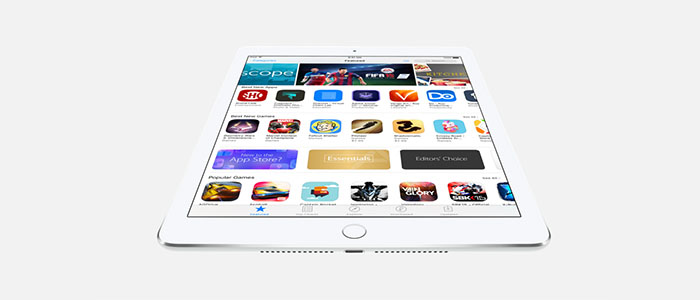 Metal or plastic?
Metal tablets (e.g Apple iPad Mini 4) will undoubtedly look better and have a better feel in hand, but you will have to be extra careful with them, as they tend to scratch a lot easier. Also, some metal tablets tend to overheat easier, to the point where you can't hold them in hand anymore.
Plastic tablets (e.g Samsung Galaxy Tabs) are usually cheaper, more lightweight and don't show scratches as much as the metal counterparts. But they lack the premium look and feel.
How big is the screen?
Screen size is an important factor to consider, having a heavy impact on manoeuvrability. So, if you have a smaller 7-inch tablet, it will be easy to carry and hold in hands.
But if you want more screen real estate, for watching a movie, playing a games or for image editing, you should consider a bigger display, from 9 to 12-inches.
What about storage?
You know that no matter how much storage space you have, it is never enough, so it's better to as much as possible (depending on your budget). Most tablets will start from 16GB, but there are some that go as low as 8 or 4GB.
Also, some manufacturers dislike the idea of adding a microSD, so make sure you check out the tablet's specs before purchasing, as 16GB are easily filled with some music and a couple of movies. This could be a deal-breaker for some, so be sure to check the storage option while choosing a tablet.
Is portability important?
It's always nice to be able to carry your tablet around when you travel or being able to watch a movie during long flights or while in bed. But it's even better if you aren't left with wrist strains afterwards.
So, if you treasure portability more than anything, you can check out the Samsung Galaxy Tab S2, Apple iPad Air 2 and Amazon Fire HDX, these being the lightest and thinnest tablets on the market so far.
How does it handle games?
Depending on their specs, some tablets are focused on productivity, other for basic browsing, running apps and light gaming and there are some tablets that are specifically created for playing games.
While the more expensive tablets will handle the latest games, there are some cheaper ones that offer much more. Yes, we are talking about one of the best gaming tablets on the market right now, the NVidia Shield Tablet K1, which handles three types of games: Android games, dedicated titles and PC games.
But, if you're not into heavy gaming, most tablets will handle casual games.
What about connectivity?
Most, if not all tablets will offer wireless connectivity, but if you have a better, dual-band router, it is important to check if the tablet will support both the 2.4Ghz and the 5Ghz radio bands.
Also, you should check if the tablet features USB and HDMI ports, it's always nice to be able to connect multiple devices to your tablet, if needed.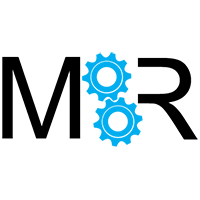 Mark is a graduate in Computer Science, having gathered valuable experience over the years working in IT as a programmer. Mark is also the main tech writer for MBReviews.com, covering not only his passion, the networking devices, but also other cool electronic gadgets that you may find useful for your every day life.