The Choetech HUB-M13 is a very small and compact USB-C hub especially designed to work with the iPad Pro series from Apple (the recent models), but, unlike the Choetech HUB-M14 which is solely compatible with the MacBook Pro and Air series (due to the dual USB-C ports), you do get the option to use the HUB-M13 with any laptop, tablet or smartphone that has a USB-C port, that is if you're willing to settle for only four types of input (which includes HDMI and audio).
For years, Apple has been pushing the idea that the iPad Pro can be a veritable replacement to a laptop (while also religiously releasing new MacBook Air and Pro devices) and unless you use your laptop solely for media consumption, the iPad Pro will never cut it for professional work, especially due to the touch-only interaction support. But the latest generation does come with mouse support and I don't think many are willing to spend so much on the Apple's own keyboard accessory with built-in trackpad.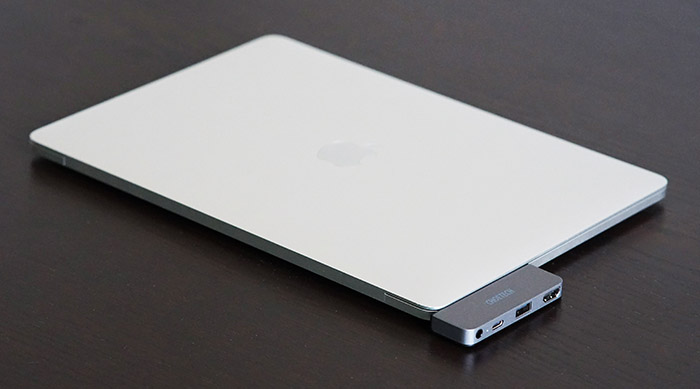 So, if you want to connect your significantly more affordable peripherals, you do have to rely on a USB-C hub and, considering that the Choetech HUB-M13 does seamlessly integrate with the design of the iPad Pro, it should look better than most of its competitors that adopted the dongle approach.
And indeed, the Choetech USB-C HUB-M13 is very small, measuring only 3.2 x 0.35 x 1.2 inches (the USB-C connector adds another 0.2 inches), so it's no larger than a lighter, but, regardless of its compact form factor, half of the case is made out of metal, while half is made out of black plastic. In terms of weight, it does feel heavier than it looks (it weighs 2oz), so, similarly to the HUB-M08, Choetech has used a thicker metallic shell.
Furthermore, the case mostly has rounded corners and it's designed in such a way that it resembles the bottom side of a smartphone (if you remember the modular LG G5, then it's very similar to the removable part where you would add the battery). So yes, you won't have any trouble carrying this hub around and it can easily fit in your pocket, jut make sure to not apply too much pressure on the external USB type-C connector since it can break. This is one of those areas where a flexible cable does have the advantage, but it would also take away from the premium look of the HUB-M13. The point of this article is not to criticize the way Apple builds its devices, but I do have to mention that I expected the iPad Pro to have a Thunderbolt 3 port and instead, it's just the regular Type-C port (and the iPad Pro is not inexpensive by any means).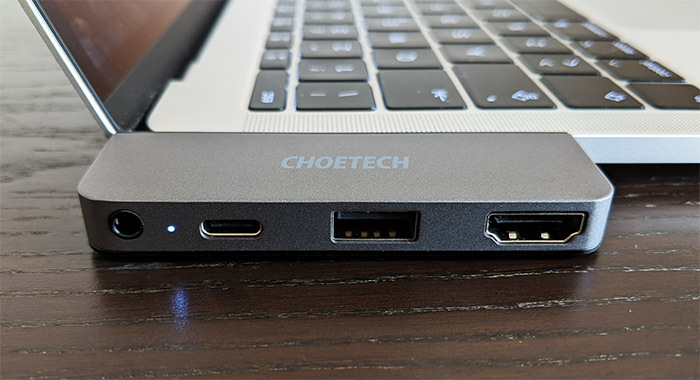 On the positive side, it does means that the Choetech HUB-M13 will not rob you of a precious Thunderbolt 3 port and, instead, it simply extends the existing USB-C port to the one on the hub. Well, there is a trade to be made since it seems that both the USB Type-C and the USB Type-A are limited to USB 2.0 speeds. To confirm it, I decided to take a fast portable SSD, such as the SanDisk Extreme (250GB) and I first connected the drive directly to a MacBook Pro (I did not have an iPad Pro to test the hub, but the results should be the same).
This way, using the BlackMagicDesign benchmark, I saw an average writing speed of 406 MBps and an average reading speed of 512.2 MBps which is a fine performance and afterwards, I connected the hub to one of the two Thunderbolt 3 ports and I attached the SanDisk drive to the USB-C on the HUB-M13 to run the same synthetic benchmark. This time, the performance was very different and I saw an average writing speed of only 37.3 MBps and an average reading speed of only 38.1 MBps. Lastly, I connected the portable SSD to the USB Type-A port and, after running the BlackMagicDesign benchmark, I saw an average writing speed of 37.4 and an average reading speed of 37.9 MBps. This does confirm that the hub is slow when it comes to external storage drives.

Note: If you use an iPad Pro with a protective cover, you may have some trouble connecting the Choetech hub since it does require you to completely insert the USB-C connector into the port.
I was a bit confused when I saw that the Choetech HUB-M13 had a 3.5mm headphone jack and was wondering why would the manufacturer add it when you have it on your iPad? Well, turns out you don't and that's been happening for the past three generations (since 2018), so, unless you fully embraced the Bluetooth wireless earbuds trend, you're going to have to rely on a hub or dongle to be able to use your wired headphones. I did connect a pair of headphones to the Choetech HUB-M13 which, in turn, was connected to a MacBook Pro and the sound was fine, with no interruptions or any other weird behavior. The last port is for an HDMI connection and Choetech says that it supports streaming videos up to 4K at 60Hz, but, since I don't have a 4K TV or monitor around, I connected the aforementioned MacBook Pro to a Dell U1515H 1440p monitor and indeed, the hub was able to offer the full resolution and the refresh rate was 60Hz.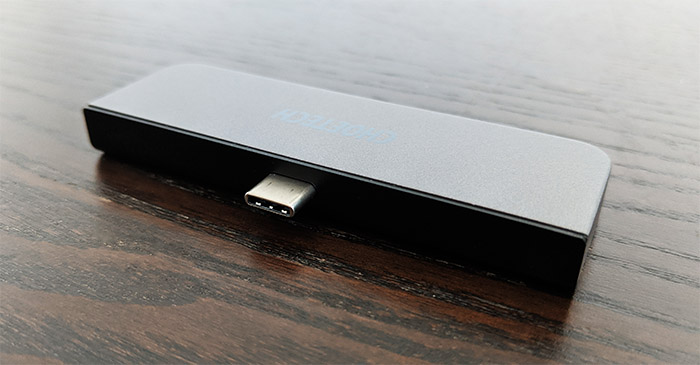 I know that Apple has pushed the iPad Pro as a computer replacement and whether it succeeded or not is up to each individual user (my opinion is that it is still far from it), but any self-designated laptop replacement has to have at least a couple of ports for the peripherals and, since the iPad has only one, the Choetech HUB-M13 does give a helping hand in this regard, but not everything is perfect, since you do get a slow transfer speed for external storage devices and there is a limited number of ports (two USB Type-A would have been ideal). If you can get past these shortcomings, you do get a solidly built hub which will not look out of place next to your iPad Pro and also still get some variety of ports that can help boost your productivity.
Note: Check out other Cheotech products on the official website https://www.ichoetech.com/
Pros
Good build quality
4K 60Hz support through the HDMI port
3.5mm headphone jack
It's very affordable
Cons
Both the USB-C and the USB Type-A are slow for data transfer (using external storage drives)
Only a few ports available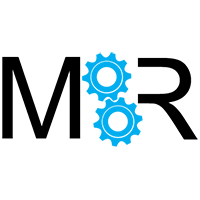 Mark is a graduate in Computer Science, having gathered valuable experience over the years working in IT as a programmer. Mark is also the main tech writer for MBReviews.com, covering not only his passion, the networking devices, but also other cool electronic gadgets that you may find useful for your every day life.