At the beginning of this year, Netgear has made available the AX4 RAX40v2 as a clear replacement for the RAX40, but it did so quietly, with only the FCC ID website to reveal the new version (the files were submitted near the end of last year). Was this done to get that WiFi 6 certification and to move past the draft stage? Doesn't seem so and instead, as many users have already realized in the official forum, it's a move to 'fix' the first RAX40 version.
I have thoroughly tested the Netgear AX4 RAX40 more than a year ago (you can check the analysis here) and I was taken by surprise by the how awful the software was optimized. It has an easy-to-navigate interface and it has every feature that you may expect from a WiFi 6 router, but the installation wizard is incredibly slow, the detection of the Internet connection took ages and overall, it felt like I was using a router from 20 years ago, not some new device from 2020.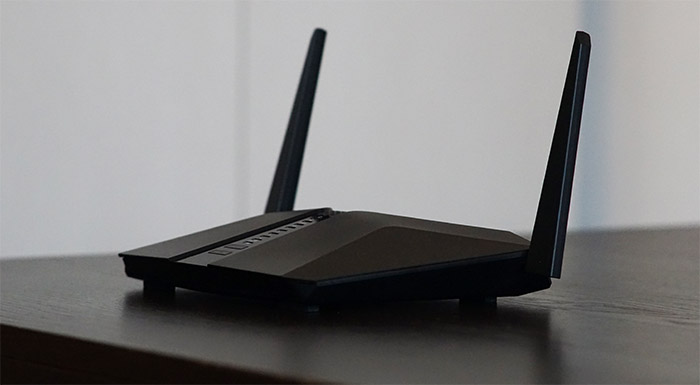 Furthermore, any update would take too many minutes to apply and, while the wireless performance was in line with what other routers offered (such as the Archer AX50 or the RT-AX58U), the WiFi did turned off by itself a few times during my test.
It seems that I didn't give these issues the appropriate attention because a lot of users have experienced these problems at a far higher intensity and, while I had the option to go to the next router immediately, the usual customer is stuck with a router that offers a sub-par experience.
Has this happened before?
Netgear is no stranger to bad firmware updates and it has alienated its Orbi audience after it failed to properly install new features, destabilizing the entire WiFi system. It's understandable that not everything will work fine when you're dealing with new technologies and putting together one of the most powerful WiFi mesh system was painful for both the manufacturer and the customers. So I thought that maybe Netgear is again in one of those phases, where it forcibly beta tests features and new approaches after the product is already in the hands of the users, but I was wrong. This time, things are worse.
Is the Nighthawk RAX40 still supported?
While writing this article, I had the Netgear RAX40 v1 on the desk and I checked its current firmware version which was V1.0.3.88_1.0.1. On the official Netgear website, this firmware version was released in December of 2020 and when I try to check for newer firmware releases, I get this message: "No new firmware version available."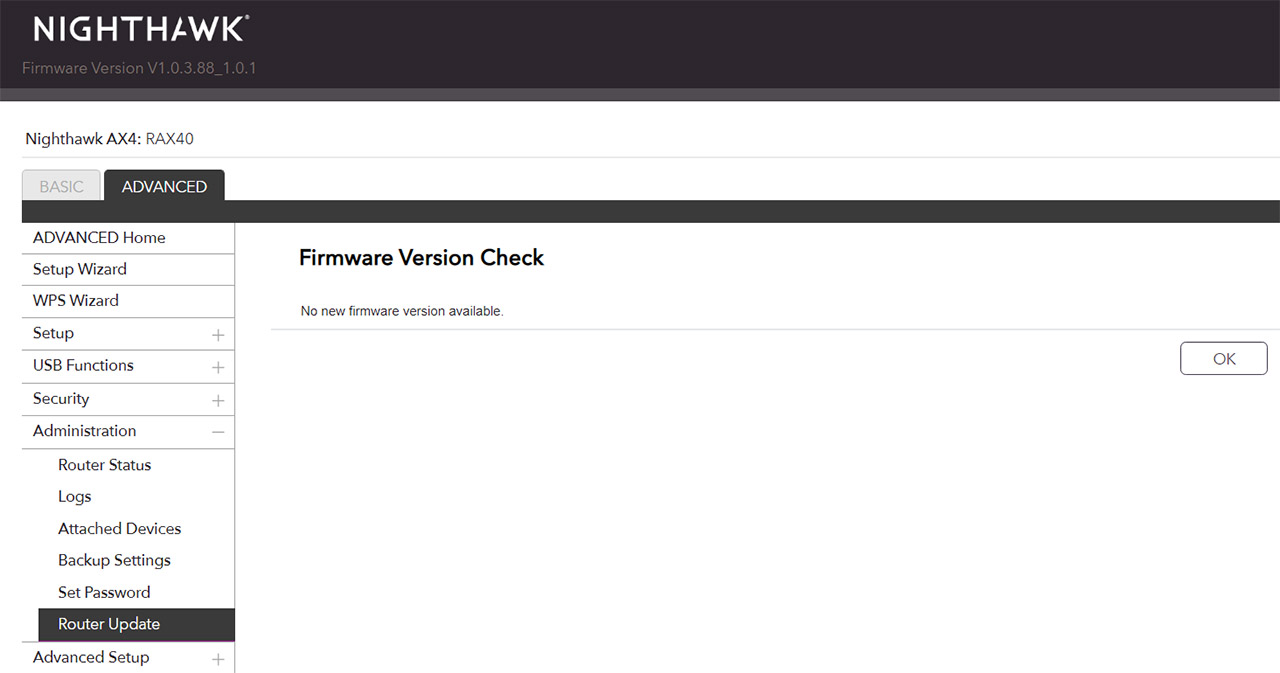 Four months is not really that strange to pass without a firmware update (especially when you have a perfectly working device), but the RAX40v2 is currently the main focus on Netgear with a few new versions already released for the general public. And no, the firmware for the v2 will not work on the RAX40v1. So, is the Nighthawk RAX40 still supported by Netgear? Maybe. Netgear has not released any statement to whether the RAX40v1 will receive future support and neither did they say that the first RAX40 will be discontinued. But my guess is that it will happen very soon, when Netgear decides that enough people have moved to the second version.
Can you replace your Netgear RAX40 with a RAX40v2?
Unfortunately, Netgear has been very quiet about this switch and most people don't even know that there is a new version that no longer relies on the Intel CPU (it's now Broadcom-based), so the RMA rate is not as high as you may think. I have followed the official website and some people have managed to get their units replaced to the newer version, others did not; most just went with a different brand altogether. That being said, even if there is no official statement saying that Netgear will replace the first version which has proven faulty, you should still contact the support team, since there is a chance you may get the newer and seemingly far better RAX40v2.
What are the differences between Netgear RAX40 and the RAX40v2?
I still have my RAX40v1, so I had to check the FCC page of the newer version to see the differences between the models (only the internal components are different).
| | | |
| --- | --- | --- |
| | Netgear RAX40 | Netgear RAX40v2 |
| CPU | Intel AnyWAN GRX350 (dual-core PXB4395 clocked at 800 MHz) | tri-core 1.5 GHz Broadcom BCM6750KFEBG (ARM Cortex) |
| RAM | 512MB Samsung | 512MB Samsung (K4B4G16) |
| Storage | 256MB Macronix MXIC MX30LF2G18AC-TI | 256MB Winbond W29N02GVSIAA |
| Switch | Intel Lantiq PXB4395 | – |
| 5GHz Radio | Intel WAV654 chip 802.11a/n/ac/ax 2×2:2 | Broadcom BCM43684KRFBG |
| 2.4GHz Radio | Intel WAV654 S8514L96 SLMRS 802.11b/g/n+ax 2×2:2 | Broadcom BCM6710KFFBG |
| LAN Ports | 4 | 4 |
| USB Ports | 1x USB 3.0 | 1x USB 3.0 |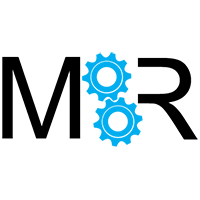 Mark is a graduate in Computer Science, having gathered valuable experience over the years working in IT as a programmer. Mark is also the main tech writer for MBReviews.com, covering not only his passion, the networking devices, but also other cool electronic gadgets that you may find useful for your every day life.