The ZimaBoard 832 is advertised as the world's first hackable single board server which I am sure will turn some heads and for good reason. The SBC is designed to be fairly compact, while also offering an interesting variety of ports and slots including SATA, PCI and DP for a monitor.
There are also a couple of Gigabit Ethernet ports which can be aggregated for extra performance and the Zimaboard 832 can be used as a NAS – the CasaOS, the default operating system is built exactly for that. The X86 board is also open for any other types of applications, including running OpenWRT, pfSense or just plain Linux and you can use the built-in 32GB eMMC or, if you want thing to run faster and better, rely on external SSDs.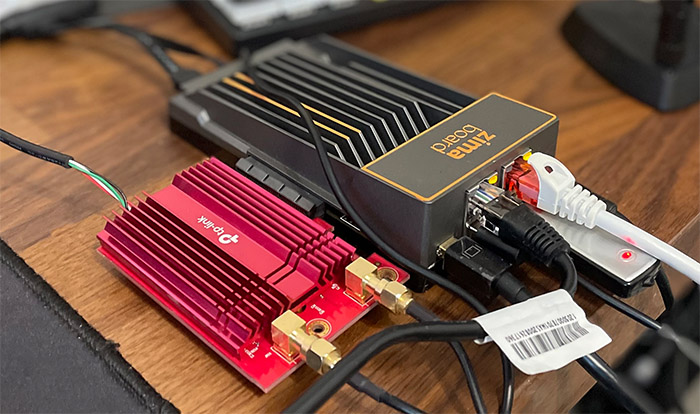 I am very much sure that this flexibility is what ZimaBoard considers hardware hacking, even though you don't really need to modify the board itself, you just add any new piece as you would with a puzzle. So I suppose it's a bit of fluff, but if it will make new-comers curious about what they can accomplish with an SBC and get them into open-source, I have no complaints about it. What you do need to understand though is that depending on the project you have in mind, you may end up connecting multiple types of devices and the ZimaBoard 832 is not designed to keep everything packed together.
No, it follows a spread out open-case design which I suppose does have its charm, but it may not be for everyone. Then again, the heat management is excellent, although the risks for shock and water damage are higher. That being said, I am curious about how well the ZimaBoard 832 performs and I want to try out some different applications, so stick around.
Disclosure: This is the second ZimaBoard 832 that I test because the first one would freeze after a few minutes have passed. If you experience the same behavior, you most likely have a faulty board and should ask for a replacement.
The Design and Build Quality
The ZimaBoard 832 is the best equipped SBC from the bunch, but there is no design difference between the models. We are dealing with a rectangular case that's mostly metallic because the bottom side is made of glossy plastic, but the top side is solid alloy which has the role of taking the heat away from the PCB.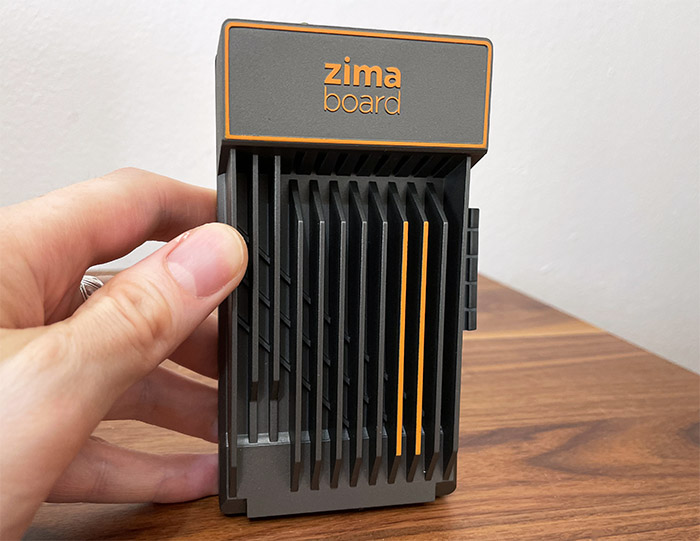 And it does look like a huge heatsink, but overall, it's not actually that much larger than a Raspberry Pi. The ZimaBoard 832 measures 5.4 x 3.2 x 1.4 inches (13.9 x 8.1 x 3.5cm) so by itself, it's not going to occupy much space from the desk. And it does weigh approximately 9.8 ounces (278 grams) which should help keep the device into place when multiple cables are connected, right? Not quite because there are no silicone feet to keep the board steady, so it easily moves around on the desk – just get some from any online retailer.
Overall, it feels very solid and robust, so let's check out the ports and the slots. You will immediately see the two Gigabit Ethernet ports along with the two USB 3.0 ports – all surrounded by a metallic frame and, on the right side, there's a Power port. Make sure that you use only the power adapter provided in the package (or at least make sure that the specs match it) otherwise, it is possible to experience hardware failures (mostly the basic failure to boot behavior).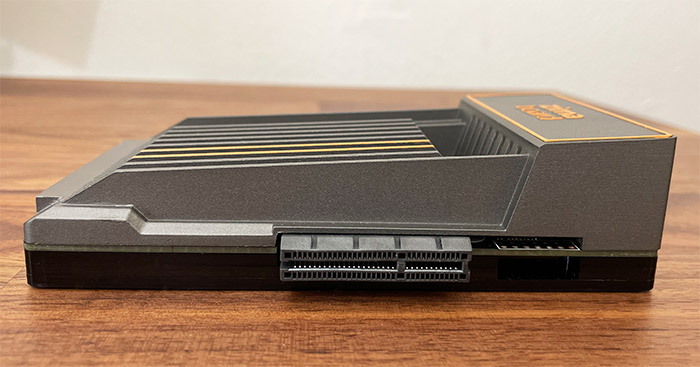 On the left side, there's a Mini DisplayPort 1.2 that supports 4K/60Hz and I know that a lot of you will be upset that there is no HDMI. And rightfully so, but then again, there are some adapters that transform the signal from DP to HDMI (I used one myself), so I guess it's not that much of a deal. I suppose that the reason they went only with DP is to shave a few inches from the device. On the left side of the ZimaBoard 832, there's the PCIe 2.0 x4 slot and I have already used it to connect two types of WiFi adapters (it worked wonderfully well), but it is entirely possible to even attach an external GPU.
Don't get your hopes up, you're not going to be able to connect most discrete GPUs because the ZimaBoard 832 will not be able to offer the required power. I was able to power up a GT710, but for anything more powerful than that, you need to rely on external power. There are 8GB of RAM and the N3450 processor could offer some entry-level gaming PC experience. The last area of interest is the rear section where there are two SATA 3.0 ports and a single SATA Power slot, so you do need another adapter if you want to connect two storage devices at the same time.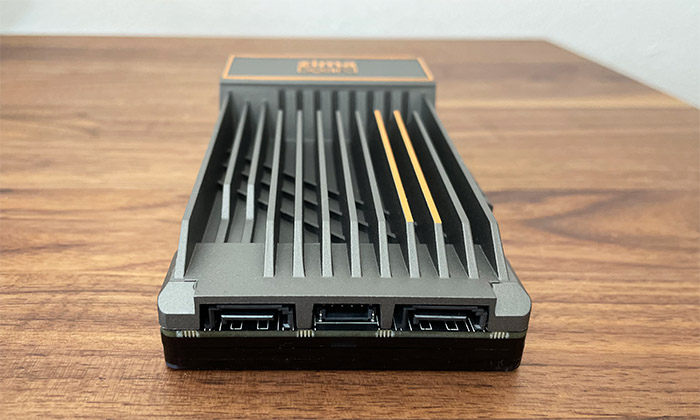 Lastly, I need to mention the SATA LED which shines white on the wall as long as the SBC is powered on and there is a SATA device connected. There is an extra LED that shines red from the side of the board.
The Internal Hardware + Benchmarks
The ZimaBoard 832 uses an Intel Celeron Apollo Lake processor, the quad-core N3450 which can go up to 2.2GHz (2MB L2 cache) and it's the same CPU as on the ZimaBoard 432. The N3450 is not a powerhouse, but it should be perfectly fine for server purposes and I suppose some other applications as well. I have installed Mint on the board and it worked fine – then again that distro will run good even on a potato (Microsoft, take notes!). Besides the processor, the ZimaBoard 832 is also equipped with an Intel HD Graphics 500 GPU (200-700MHz), 8GB of RAM and 32GB of eMMC storage.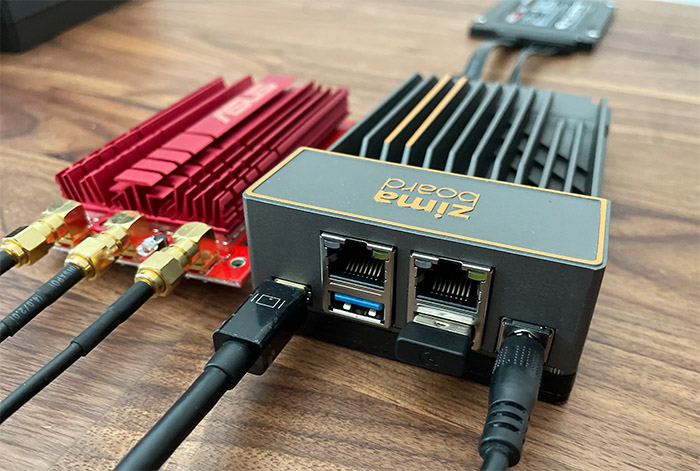 I doubt that Intel HD Graphics 500 will do great with gaming, but just for the fun of it, I will run some Steam games in a separate section to get an idea about what to expect. I am not going to install Windows, mind you, it's possible to do so from Linux (but you already knew that, didn't you?). That being said, I decided to run some benchmarks to get a general idea about the performance of the ZimaBoard 832. The first benchmark that I ran was Geekbench 6, but it failed to finish and I think I know why.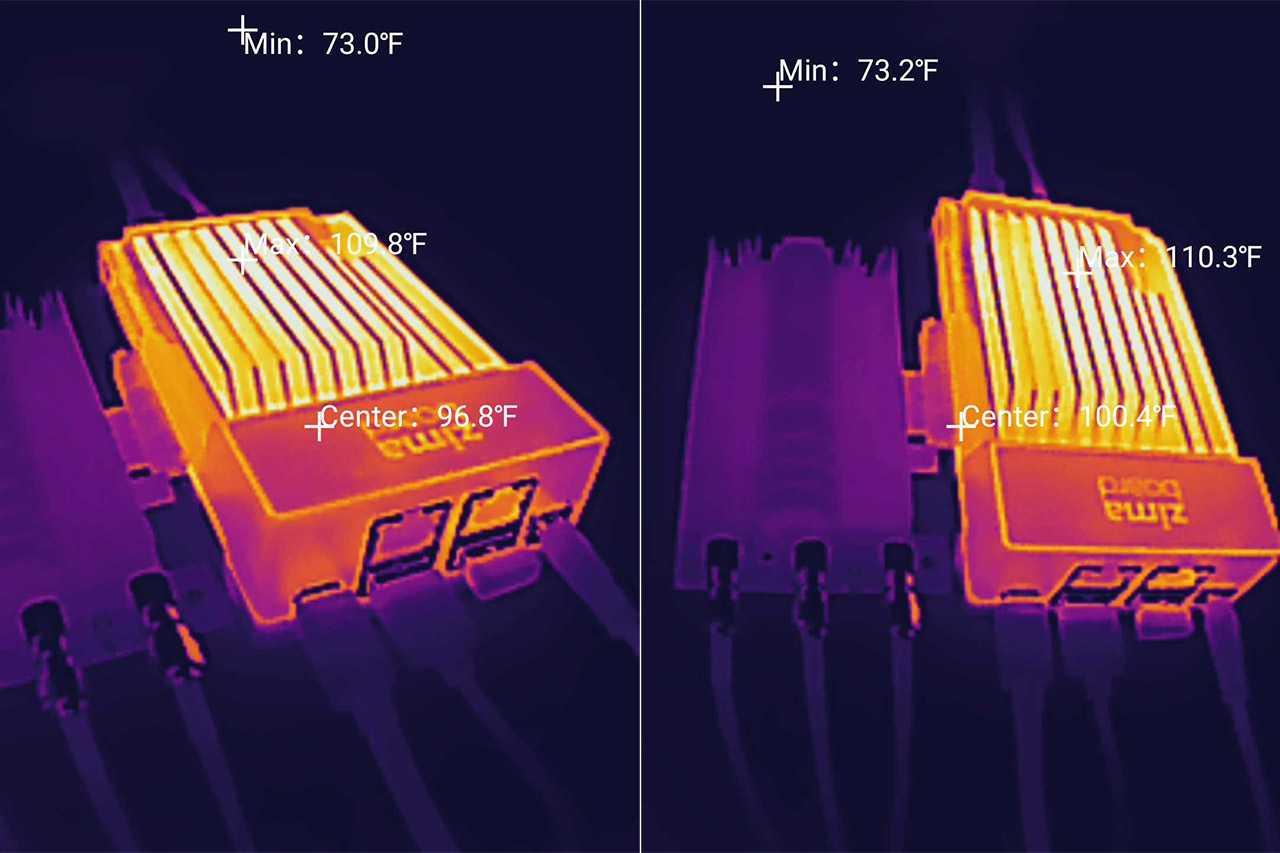 Immediately after the test failed, everything moved slower than usual and the case was hot to the touch. Yes, you guessed, good ol' thermal throttling. And I suppose I should have seen it coming considering that there is no active cooling system, so running such an intensive benchmark was not really the best idea. So I moved to a faster benchmark, the Linpack Xtreme and, at 20,000 LDA, I saw that I was getting 15.8 GFlops, so it's pretty much the score I was expecting considering the price tag of the ZimaBoard 832.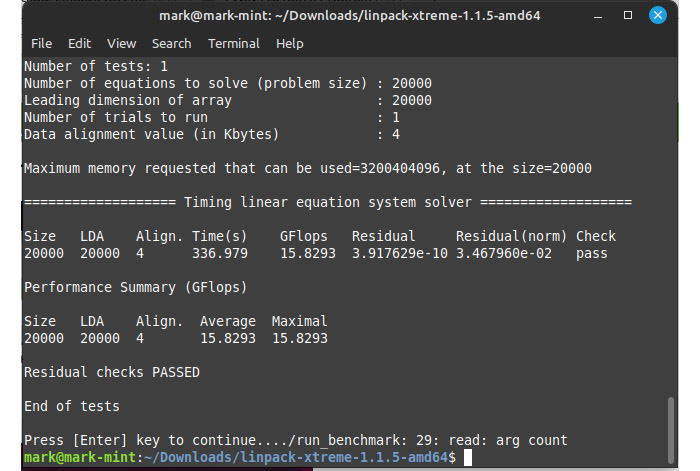 It's a budget-friendly single-board server. Moving forward, I decided to check out the GPU behavior, but know that unlike the CPU, you can use a discrete one for better performance. That being said, I installed the Phoronix Test Suite and ran the Unigine Super. Why not Unigine Heaven? Because it kept giving me errors and the Unigine Super works just as fine.
I selected 1080p for resolution and Medium settings and, as you can see from the results, I ran the test several times, but the FPS stayed pretty much the same. It was about 2 FPS, which is very far from ideal. So I scaled back the resolution to 1024×768 pixels and kept the settings to Low.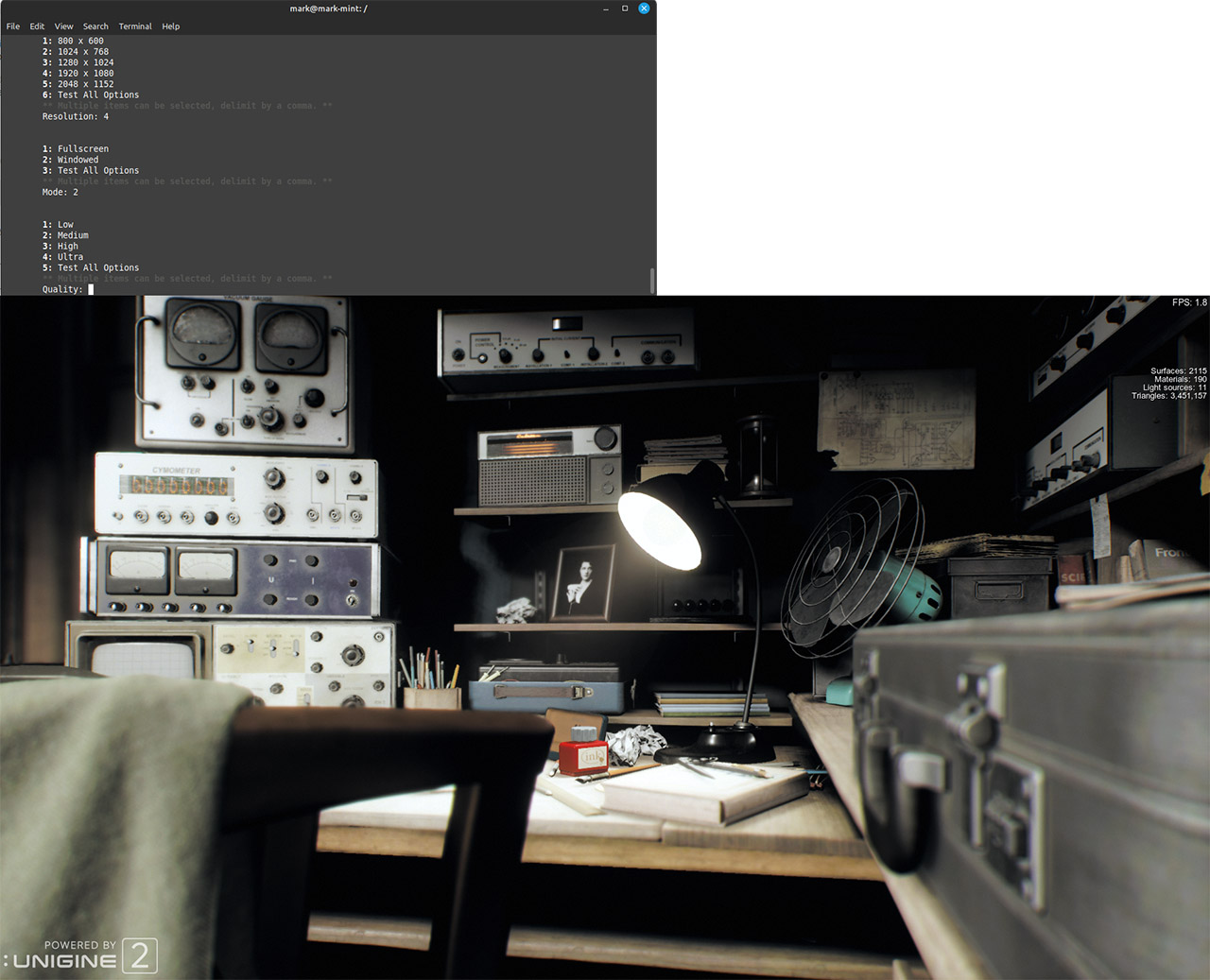 The average FPS did rise a bit, although only to 7 FPS. Still not good, so I switch to 800×600 pixels, still low settings and the average FPS rose to 8.9 FPS. Yeah, the Intel HD Graphics 500 GPU is really not a gaming card at all.

Since I had Phoronix installed, I decided to run a RAM benchmark as well and I chose the ramspeed test. This way, I could see that the Integer Average was a bit over 7.7K MBps (Copy, Scale, Add and Triad).
Running Steam Games
I already knew what to expect after I ran the GPU benchmarks, so why torture the ZimaBoard 832 with a somewhat modern title? I guess I just wanted to see a Windows game running on Linux and I low-key hoped that maybe it will be playable with the built-in GPU. So, I installed Linux Mint on an external SSD (a 500GB Samsung 870 EVO) and then I quickly installed Steam. The entire process was ridiculously simple, no workarounds needed, just install Steam and then choose the game that you wish to play.
Things really changed a lot the last few years. Anyway, I chose to install Tomb Raider, again (it's small, just 10GB) and, after a few minutes have passed, I could access the game. I took the results of the Unigine Super benchmark at heart and chose 800×600 pixel in windowed mode. And I added a video so you can see yourself the gaming experience.
It's actually better than I expected because I only had a few freezes where water was being rendered, otherwise, the FPS had to be above 20. So yes, you can play games on Linux using the ZimaBoard 832, even the more recent titles, but I do suggest to go with a discrete GPU for a higher resolution and even smoother experience.
The CasaOS
The default system that is installed on the 32GB eMMC storage is CasaOS which is a Cloud system based on the Docker platform. I have played around with Docker when I installed Home Assistant on another single-board computer (the Seeed Mini) and it can run various type of software from containers. It's also extremely useful at helping develop new applications, and overall, it's essentially an interesting way of running multiple virtual machines at the same time (each sharing the available resources).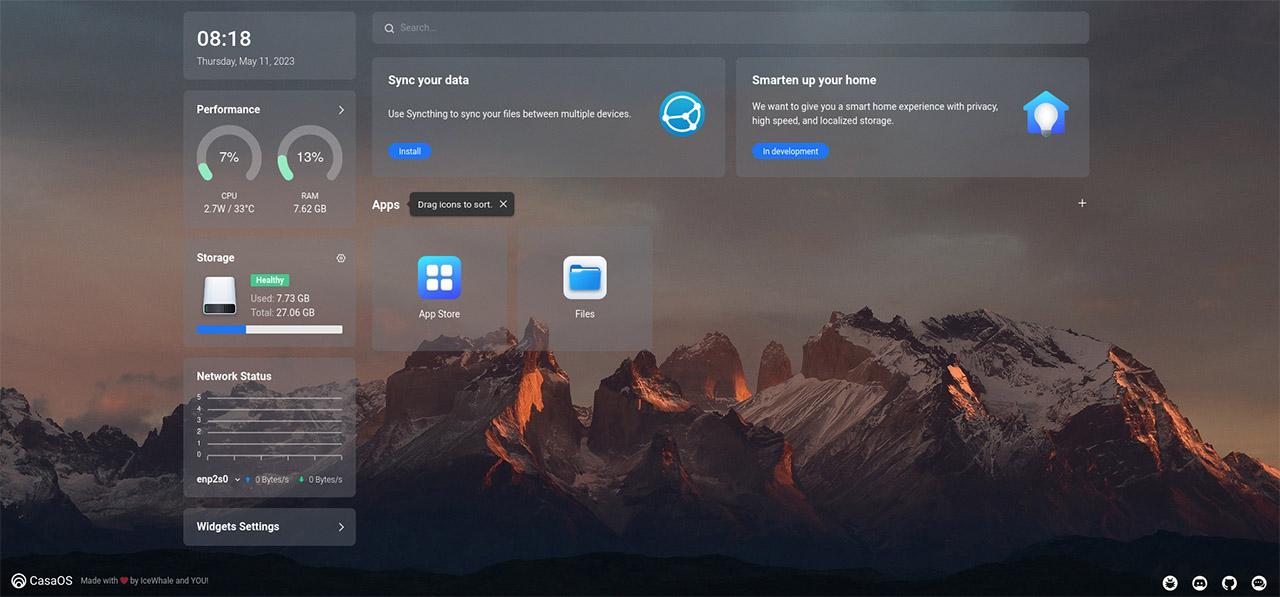 The CasaOS is fairly lightweight and after accessing the GUI, I clicked on Activities to see that there was a dedicated CasaOS shortcut and Firefox for browser (very nice). There are some apps that are already installed, including Rhythmbox, LibreOffice, but if I clicked on Show Applications, I could see that there are a lot more. And I am mostly talking about games, there are a lot of simple games that I suppose will help pass the time. But enough about that, let's click on CasaOS icon – doing so will open a browser that will automatically take us to the suitable URL. The wizard will ask you to create a new account and then it will load up the dedicated dashboard.
The interface will show some live stats about the CPU, RAM and the Storage, while in the middle, there are two main options, one will allow you to Sync the data between multiple devices, while the other is still in development, but it appears as it may become an alternative to the Home Assistant. You can sync your data via the aforementioned tool (Syncthing), but be aware that it's not a backup tool, it just syncs the data between multiple devices. I also noticed the Files section which will take you to the inner directories of the OS and there's also the App Store.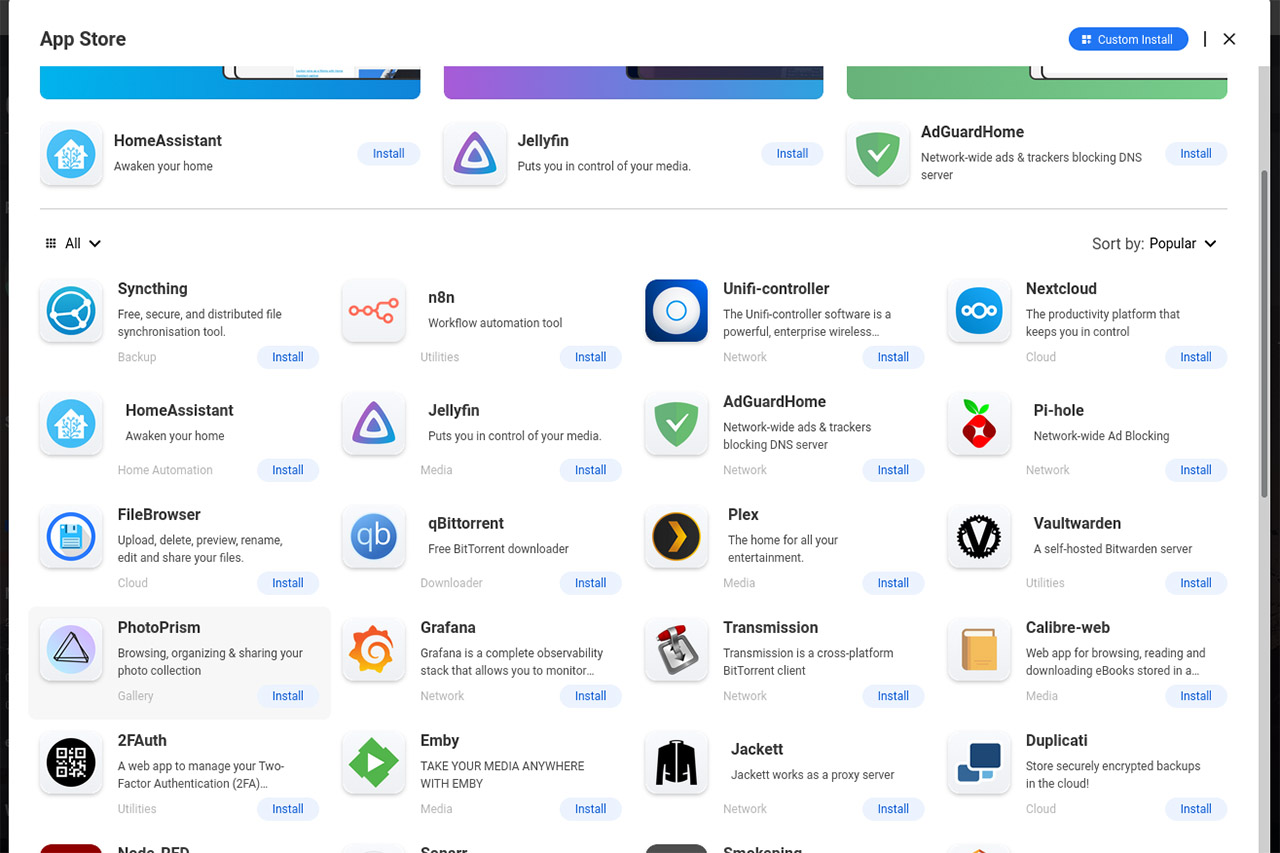 Under the App Store you can immediately install HomeAssistant and it's very useful if you have a separate device running it (as I do); then, there's Pi-Hole which I have explored some time ago when I ran it on different types of Raspberry Pi devices. A similar set of features is offered by AdGuardHome and a few more, including anti-malware and anti-phishing which are definitely a must-have on a server. Again, the CasaOS seems to be very useful for an all-in-one device if you're into secure smart house and ad blocking, and I know you are.
Some interesting apps are Plex (to create a multi-media server) and Jellyfin if you're looking for a completely free alternative to Plex. qBittorrent is available if you want to download some legally added files (ahem), there's 2FAuth for 2 factor authentication purposes and there's support for the proxy server Jackett. For photo sharing, there's PhotoPrism, Calibre-web and Lazylibrarian for e-books, Duplicati for encrypted Cloud backups, Mylar for comicbooks and a lot more apps. Hell, there's even the UniFi controller, so I don't have to run a local instance on my PC anymore.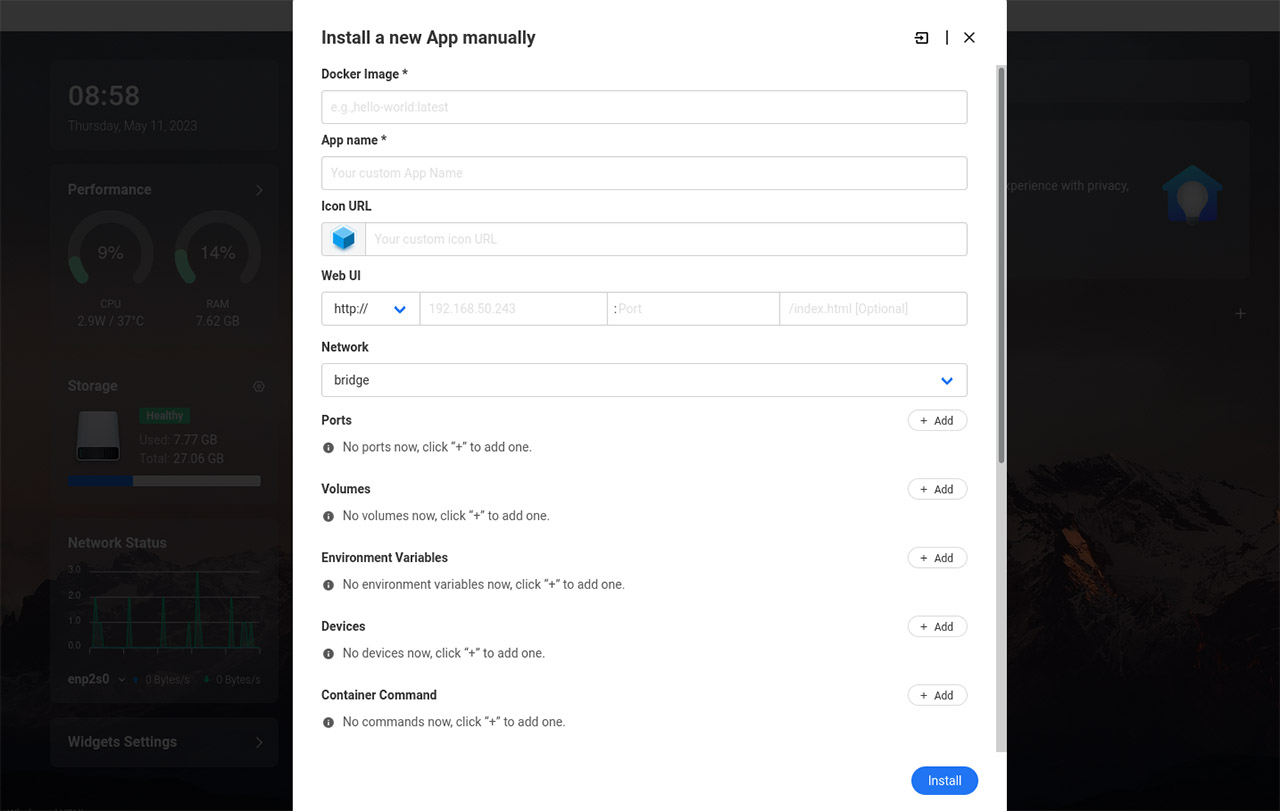 It is also possible to install a new App manually if it's not in this list and it's not a very difficult process as long as you're a little bit familiar with Docker. There are a few annoyances that I need to mention. First, the CasaOS really dislikes my WiFi adapters: yes, two adapters from Asus (PCE-AC68 and the PCE-AC88) could not be detected, and it's not the hardware because under Linux Mint, both worked flawlessly. It's CasaOS. Another element that was missing was the CasaConnect which a few months ago allowed users to create actual separate networks where they could move files between them – this options seems to be gone now.
That being said, the App Store is clearly constantly changing, so a few apps that were available are no longer supported (and I suppose it was a way to avoid legal issues), but a lot of new and exciting ones seem to have made their way here. It does seem that the software has gained some traction especially due to its Docker approach and, while right now there isn't a huge community behind it, I do see signs that it will grow to be much bigger and popular.
OpenWRT on ZimaBoard 832
I wanted to install either pfSense or OpenWRT on the ZimaBoard 832 to see if I could create a router and for the most part I could.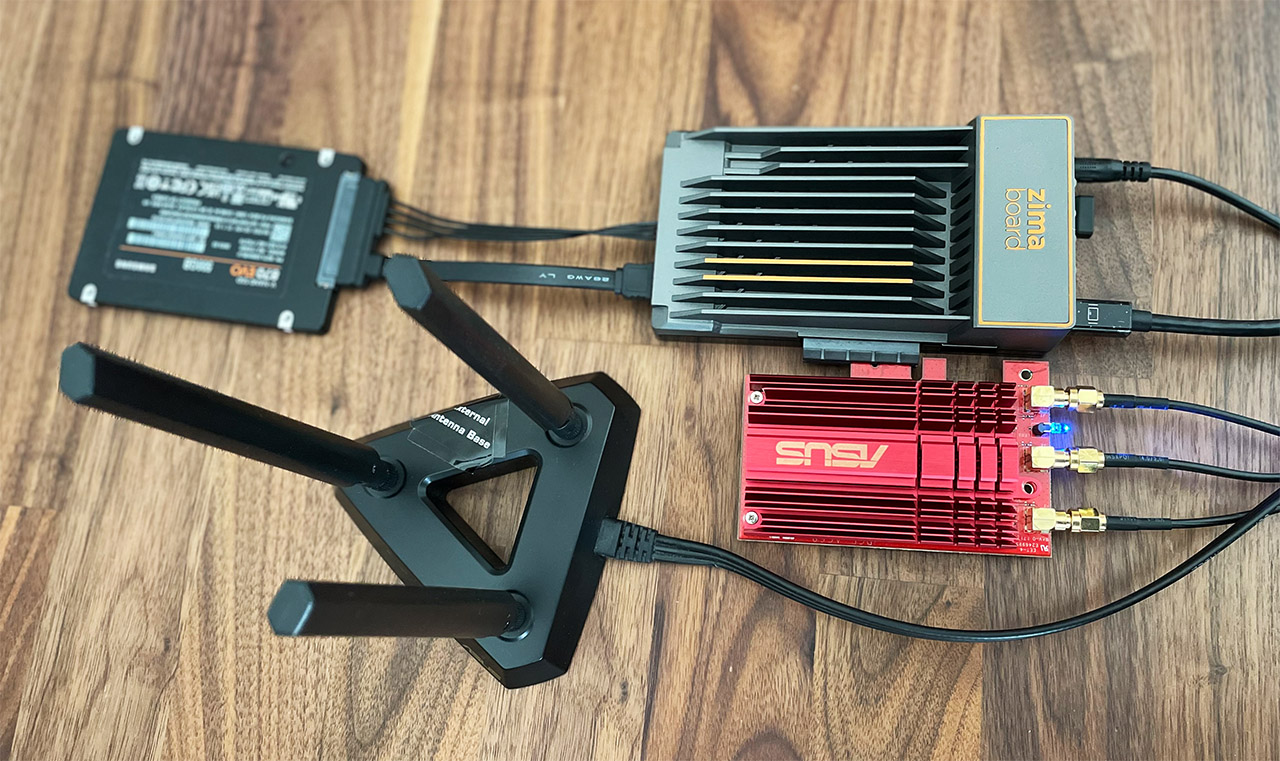 Since other people already explored the pfSense route, I decided to install OpenWRT and a bootable USB later, I gained access to the OpenWRT command line. I used a separate monitor to check out the state of the OpenWRT ZimaBoard router, but it is also possible to rely on PUTTY or any other similar tool to gain inner access to the software.
The first thing that I did was to ping 1.1.1.1 to see if I got a link and I didn't, so I simply connected the cable to the other Ethernet port, since I got it backwards – usually, eth0 is LAN and eth1 is WAN.
After gaining access to the web, I connected a second Ethernet cable to a computer and accessed the IP address of the router (by default, it should be 192.68.1.1). Use the password that you set up at the beginning (if you didn't, use the pwd command) and then you should see the OpenWRT GUI. At this point, I would suggest to get a good wireless access point and just do something else with your life. That's because unless you have a very specific WiFi card and go through hoops to make it work, you're not going to make the OpenWRT router to broadcast the wireless signal.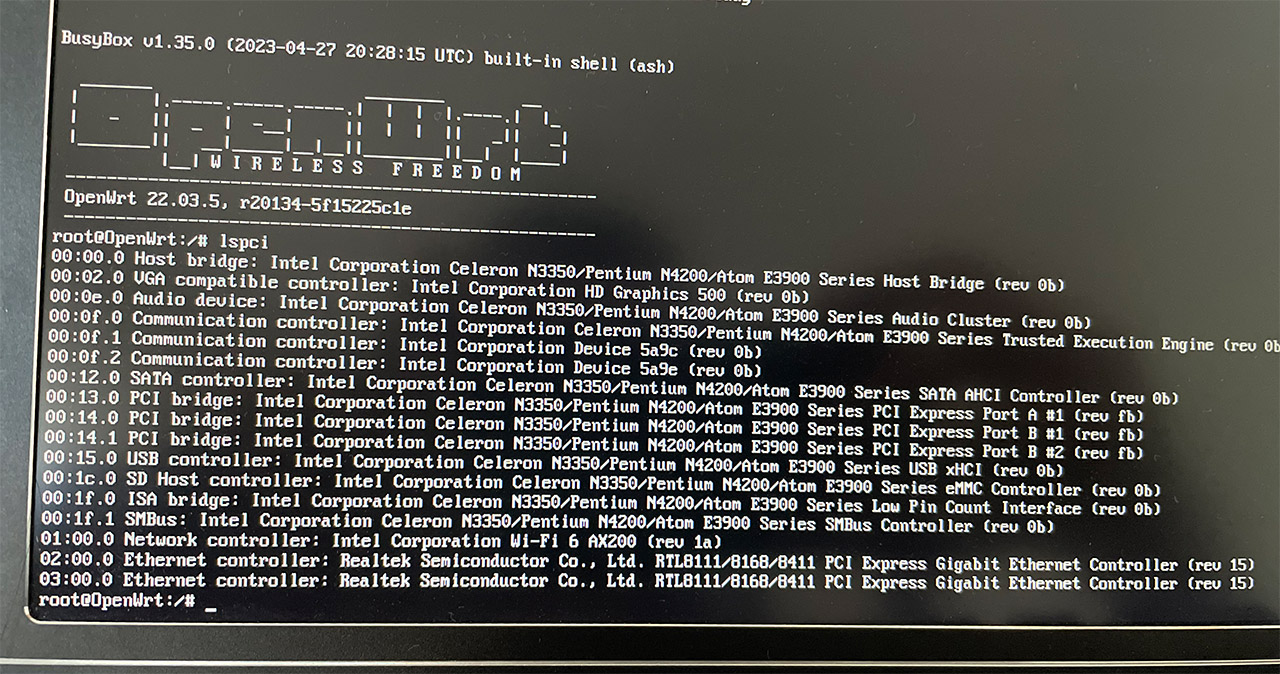 But, I had a ZimaBoard 832 and a PCIe Asus WiFi card, so I decided to give it a go.
What I did was to check if OpenWRT saw the PCE-AC68 adapter, so I used lspci to get a good view on what was available. And there it was, the BCM4360 802.11ac WiFi adapter (from Asus), so I checked the official OpenWRT to download and install the firmware.
That's how I discovered that there is no support for this card. Lovely. I had another ace in my sleeve, a TP-Link AX200 PCIe adapter that I have been using for testing wireless routers. It uses an Intel AX200 and people on the web said that it could work, probably.
I eventually found out that there was indeed a package available, so I used 'opkg install iwlwifi-firmware-ax200' to install it. I then went to the System > Software section of the GUI to confirm that it was there.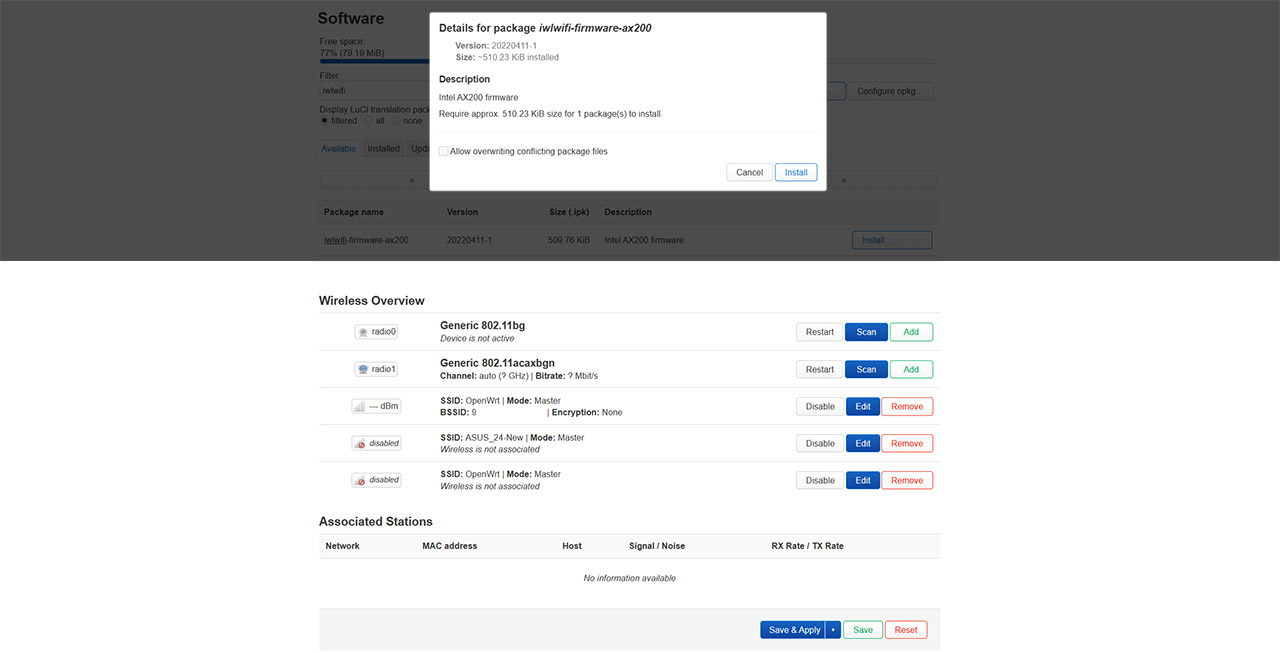 A reboot later still didn't show the Wireless section under network, so I just followed this guide to force it to appear. And I have had a very unstable connection ever since, so either check the OpenWRT website for some proven WiFi cards or just use an access point (or several, if you don't mind adding a PoE switch in the mix – the ZimaBoard 832 does have a couple Gigabit Ethernet ports after all).
The Conclusion
I admit I had a lot of fun with the ZimaBoard 832. I used it as a server, I installed Linux to play some Steam games, and set it up as a wireless router. And this is just scratching the surface because the dual SATA, the dual Ethernet ports and the PCIe slot do allow you to get creative and try out other applications as well. I am aware that there are some pfSense boxes out there, as well as some NICs in a similar price range as the ZimaBoard 832, but none offer the same build quality and port variety. It's pretty much in a league of its own, for now.
Pros
Compact and durable case
Multiple types of ports, including two LAN, two SATA and one PCIe.
8GB of RAM
You can run a variety of applications
CasaOS already installed
Cons
I couldn't get WiFi to work on CasaOS (with two PCIe adapters)
The spread-out open design may not be for everyone
The passive cooling, although laudable, it may not always handle a higher stress leading to throttling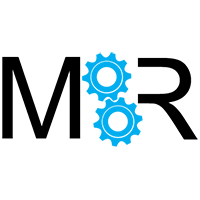 Mark is a graduate in Computer Science, having gathered valuable experience over the years working in IT as a programmer. Mark is also the main tech writer for MBReviews.com, covering not only his passion, the networking devices, but also other cool electronic gadgets that you may find useful for your every day life.